Keep Your Truck Fleet Connected with New Cummins Technology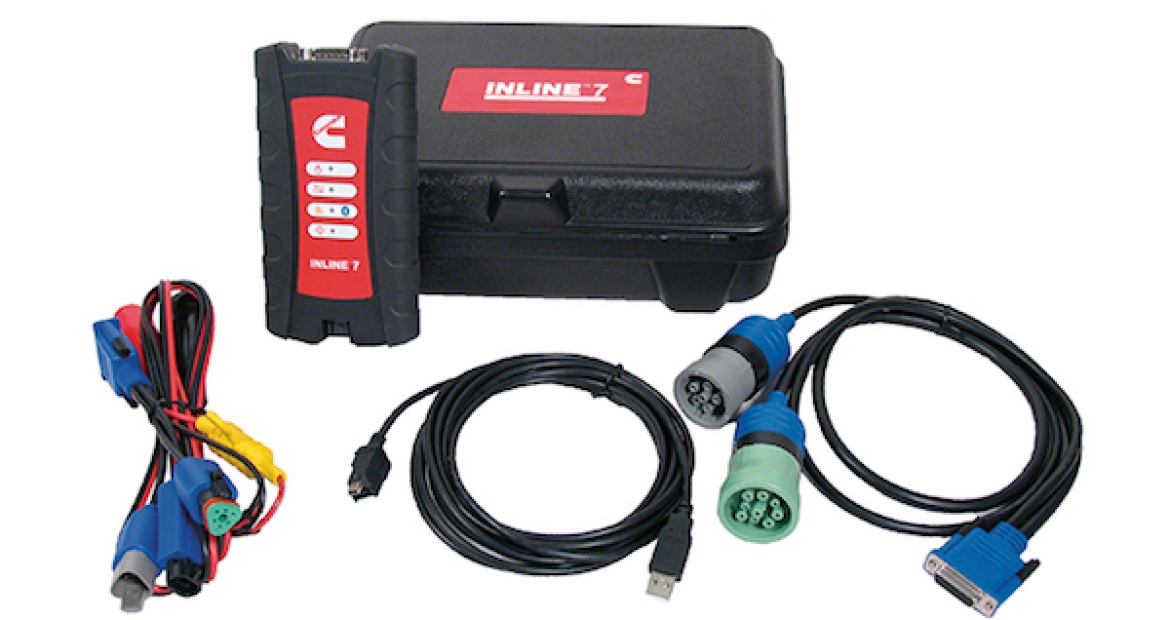 Cummins constantly looks for new ways to help operators and fleet managers maximize uptime and stay ahead of any problems that might arise on the road. Earlier this year, Cummins launched the latest INLINE data link adapter to provide more fleet connectivity for customers around the world.
The new INLINE 7 is the only data link adapter on the market that offers WiFi and Bluetooth connectivity in addition to traditional USB ports. When paired with Cummins diagnostic mobile apps, the new INLINE 7 brings a new level of insight and service to Cummins-powered fleets.
Fleet Flexibility
The INLINE 7 Data Link Adapter functions with a variety of Cummins, OEM and third-party information services, including Cummins INSITE, Cummins PowerSpec, Detroit Diesel Diagnostic Link, CAT Electronic Technician (On-Highway) and more. This flexibility makes INLINE 7 the ideal tool for operators and fleet managers who need a single device for many applications.
INLINE 7 is fully compliant with the Technology and Maintenance Council's RP1210 standard and works with compliant third-party applications. (Note: some third-party platforms may use proprietary features that make them non-compliant and may interfere with INLINE 7 connectivity.)
The adapter's wireless connections make it a game changer for fleet managers and service technicians. Now compatible with PCs and mobile platforms, the INLINE 7 will improve productivity and efficiency of service operations. But as operators and technicians know, hardware is only one way to keep an eye on your equipment.
Cummins Connectivity
Cummins apps give fleets even more diagnostic options. Our new Connected Diagnostics app is the perfect software complement to INLINE 7's hardware enhancements. The new app provides an intuitive report to show operators the status of their connected equipment, along with a comprehensive status tab to allow managers to monitor the health of the fleet at a glance.
When used together, Cummins mobile apps and its enhanced hardware help keep fleets operating at peak performance. Learn how to upgrade your fleet connections with the INLINE 7 data link adapter by contacting your Cummins Sales and Service location or calling 1-800-343-7357.