Million Mile Profile: Terry Peterson, Driver for Wayne Transports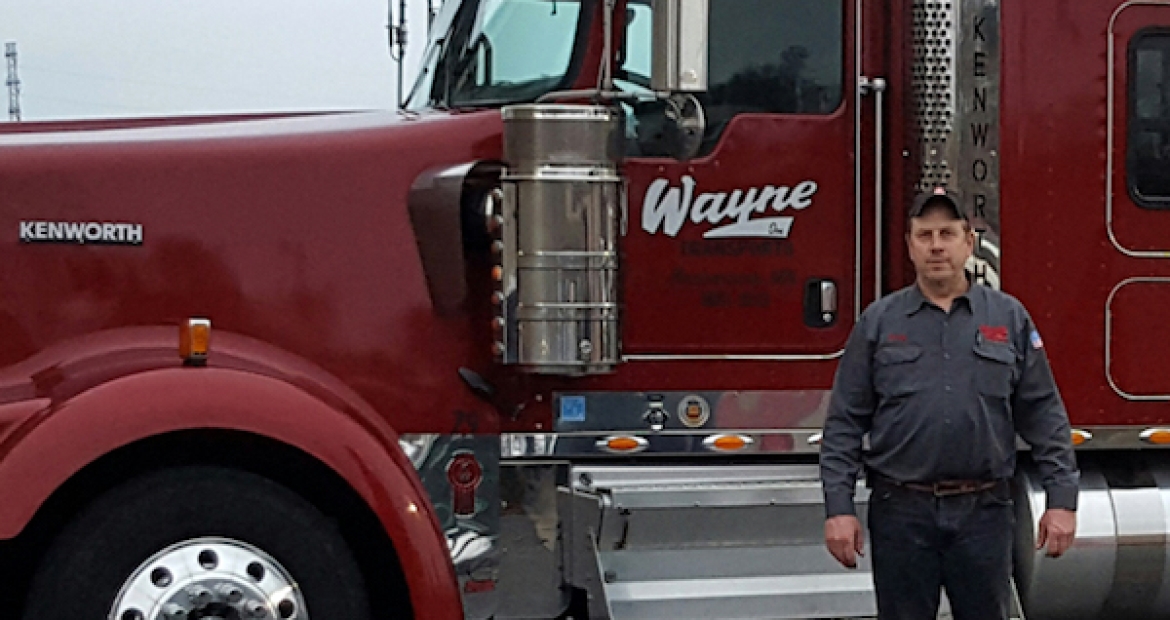 Cummins engines power some of the most durable trucks on the road. So durable, in fact, that many Cummins-powered vehicles carry their drivers a million miles or more. When a driver passes this mark, they're invited to join the Cummins Million Mile Club.
Today, we're introducing you to one of those Million Mile Club members, Terry Peterson, a Wayne Transports driver from Lakeville, Minnesota…
Cummins: How did you get your start as a trucker?
Terry: After graduating from commercial pilot school in the late 80's, I found flight instructor jobs were hard to come by. So, to make ends meet, I started driving for a guy with eight tandem-end dump trucks. We were stockpiling dirt for a new landfill near Orange Park, Florida. (Their dirt, of course, is sand.) A veteran driver taught me how to run a 13-speed, and I have been driving ever since – 26 years. I never went back to pursue my airline career.
Cummins: What made driving appealing to you, and why do you continue driving today?
Terry: I always liked to drive. I grew up on a large farm in Southwest Minnesota. We grew corn, alfalfa for hay, soybeans, oats and wheat. Being on a farm means numerous opportunities to operate trucks and large equipment. My favorite parts of being a commercial driver are the freedom and being able to see so much of this great country each and every working day.
Cummins: Whom do you drive for now, and what kind of work do you do?
Terry: I pull a tanker for Wayne Transports, hauling industrial chemicals. Specifically, I carry sodium hypochlorite 15%, also known as bleach, but this is a very strong concentration. I typically run the upper Midwest – Minnesota, Iowa, Wisconsin, South Dakota, North Dakota and Nebraska.
Cummins: What do you drive today?
Terry: I've got a 2009 Kenworth W900L with a 500-horsepower Cummins ISX15. I've driven it since first putting it into service on July 14, 2008. As of today, it's got 1,013,241 miles on it.
Cummins: Why did you choose Cummins?
Terry: The good name Cummins has and the quality and reliability of the engine itself. When I had that first job driving dump trucks, one of the eight trucks, a Ford L9000, had a Cummins engine in it, and everyone was jealous of the guy who got to drive it. Later, I drove a Cummins in an International tractor hauling blacktop to highway repaving projects throughout South Dakota. Then, from 1992 through 1996, I worked for another company that had newer International trucks with Cummins engines. Years later, as an owner-operator, I came back to Cummins on my own with my very first purchase of my own truck.
Cummins: How much longer do you plan to drive, and what's in store for you after that?
Terry: I am 55 years old, and will probably continue driving until at least my full retirement age of 67. Then, I'm going to enjoy more time riding my motorcycle and get a fifth wheel camper, so my wife and I can do some serious camping.