Million Mile Profile: Fred Phillips, Driver for Canadian Freightways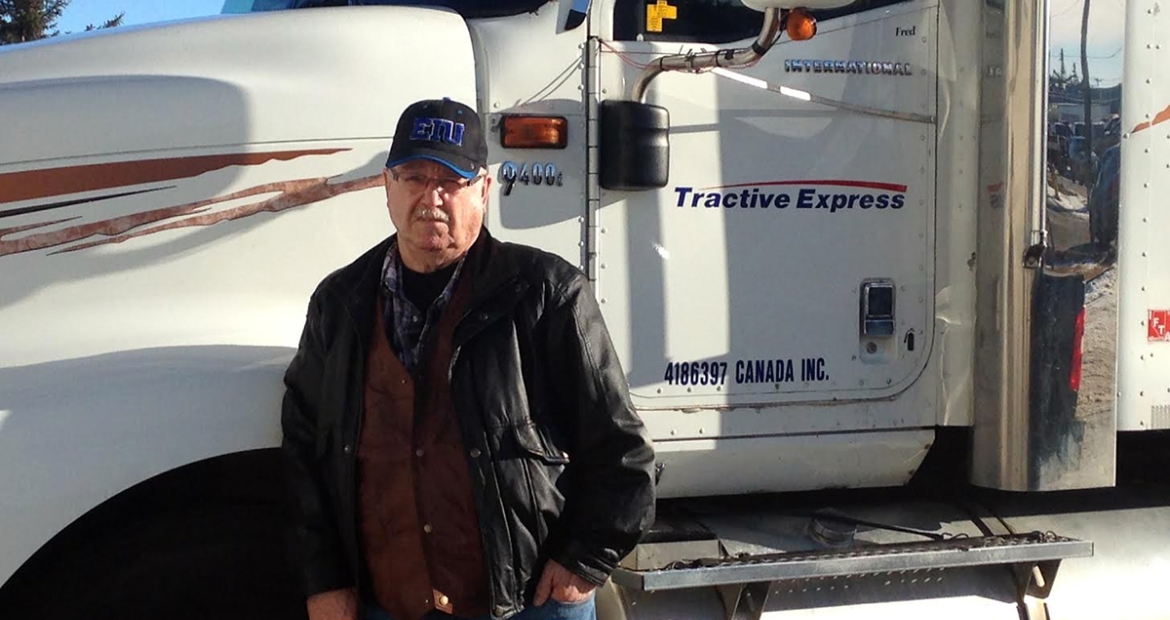 Cummins engines are the most dependable on the road, so it's no surprise that many surpass a million miles or more. When drivers hit this milestone, they're invited to join the Cummins Million Mile Club. From time to time, we will be introducing you to these loyal Cummins fans – the men and women who prove our reputation for power and dependability.
Today, we're talking with Fred Phillips, a Canadian Freightways driver out of Regina, Saskatchewan, Canada.
Cummins: How long have you been a driver, and what attracted you to it?
Fred: I've been driving trucks for 46 years. It started with driving my dad's old International KB's working on the farm growing up. After that, it was freedom and taking on new challenges each day that made the life so appealing. I also enjoy seeing the countryside.
Cummins: What do you drive now, and what do you typically haul?
Fred: I've got a 2005 International 9400i conventional with a Cummins ISX 475. I bought it new in October 2004 and have driven it ever since. I've put almost 2 million kilometers (more than 1.2 million miles) on it, mostly pulling two 53-foot trailers of LTL from Regina to Calgary or Winnipeg and back.
Cummins: Why did you choose a Cummins-powered vehicle?
Fred: I test drove a lot of different engines – Cat, Detroit – but I liked the look and sound of the Cummins the best. Most of the trucks I have owned over the past 46 years have had Cummins engines. You just can't beat the pulling power, and with proper care, attention and maintenance, it will take you a million miles or more.
Cummins: What's one of your most memorable moments from the road?
Fred: I was driving back from Ontario with my wife and daughter. My wife was asleep in back, and my daughter was sitting up front with me. Just outside Thunder Bay, a bull moose came lumbering out of the ditch directly in front of us. I swerved and barely missed that huge bull. My daughter turned white as a ghost, staring out the window without saying a word. A couple minutes later, she jumped off the seat, gave me a kiss and said, "I'm off to bed." I didn't see her again until the next morning. I think that big moose gave her a pretty good scare.
Cummins: How much longer do you plan to drive, and what comes after that?
Fred: I'll keep driving just as long as I can keep passing the CDL (commercial drivers license) tests. Then, when I retire, I'm going to take time to make up for missed birthdays and anniversaries with my family and friends.