Cummins Scores 100 In First Year on Climate Disclosure Leadership Index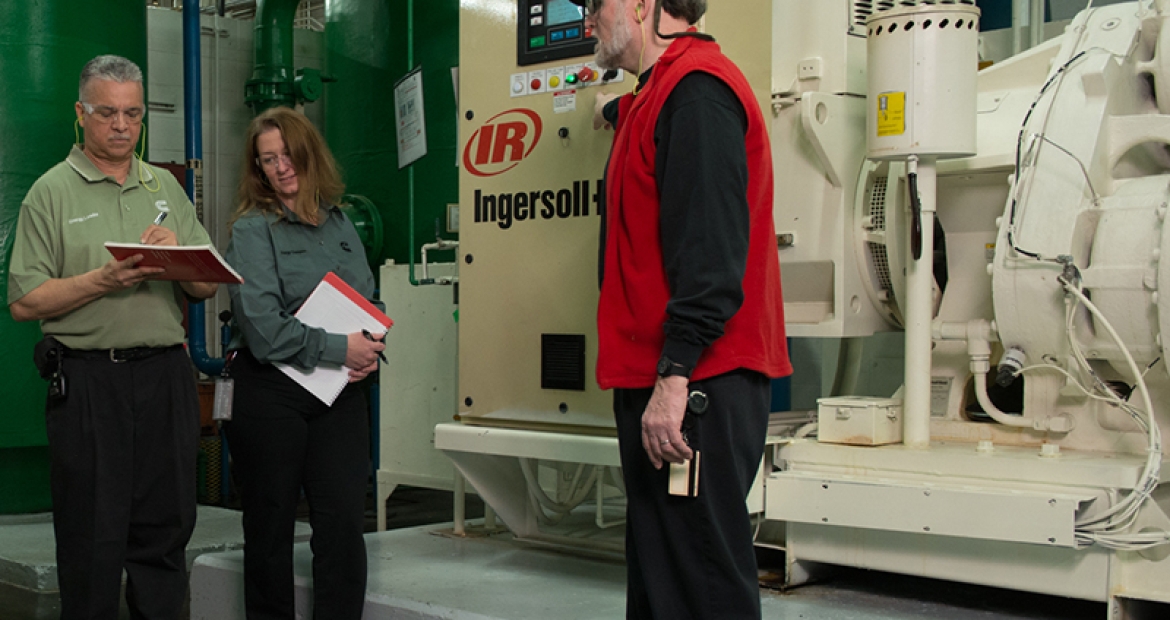 Cummins has joined companies like Boeing, Apple, Google and Microsoft on the CDP's Climate Disclosure Leadership Index in 2015.
The company was identified as a U.S. leader for the quality of climate change related information that it has disclosed to investors and the global marketplace through CDP, the international not-for-profit working to promote sustainable economies. The CDP was formerly known as the Carbon Disclosure Project.
The CDP's S&P Climate Disclosure Leadership Index (CDLI) was released in late 2015 in the S&P edition of CDP's annual global climate change report.
Cummins earned its position on the index by disclosing high quality carbon emissions and energy data. In its 2015 filing with CDP, the company for the first time estimated that the collective emissions of the just more than one million engines Cummins and its joint venture partners sold in 2014 would be 914 million metric tons of carbon dioxide (CO2) over their useful lives of 10, 20, or even 40 years.
CO2 is a key contributor to global warming and the primary greenhouse gas emitted through human activities, according to the U.S. Environmental Protection Agency (EPA). Improving fuel efficiency results in an almost equal reduction in CO2.
The data reported by Cummins has been independently assessed against CDP's scoring methodology and is marked out of a top score Climof 100. Cummins scored 100. Those organizations graded within the top 10 percent of the companies participating in the CDP constitute the CDLI.
Cummins has disclosed its greenhouse gas inventory and emissions through Carbon Disclosure since 2006. The company's Action Committee for Environmental Sustainability has said the company's biggest opportunity to reduce its CO2 footprint is through the fuel efficiency of current and future products, both in their design and use.
"At Cummins, we are dedicated to fostering a cleaner, healthier and safer environment..." - Jennifer Rumsey, Cummins Vice President and Chief Technical officer
The company has launched an aggressive effort to work with its customers to improve fuel efficiency in addition to its initiatives to design for the environment while providing customers with the power they need to succeed.
"At Cummins, we are dedicated to fostering a cleaner, healthier and safer environment and we know our stakeholders value this commitment," said Jennifer Rumsey, Cummins' Vice President and Chief Technical Officer. "Our customers and their businesses trust our leadership in technology and innovation and depend on us to be the experts in enabling environmental sustainability. Our investors and other stakeholders value this transparency and accountability."
The CDP says top scores indicate a high level of transparency in the disclosure of climate change-related information, providing investors with a level of comfort to assess corporate accountability and preparedness for changing market demands and emissions regulation.
For more information about sustainability initiatives at Cummins, visit www.sustainability.cummins.com.
Additional Resources
CDP Global Climate Change Report 2015