Cummins-Powered TITAN XD Named 2016 Pickup of the Year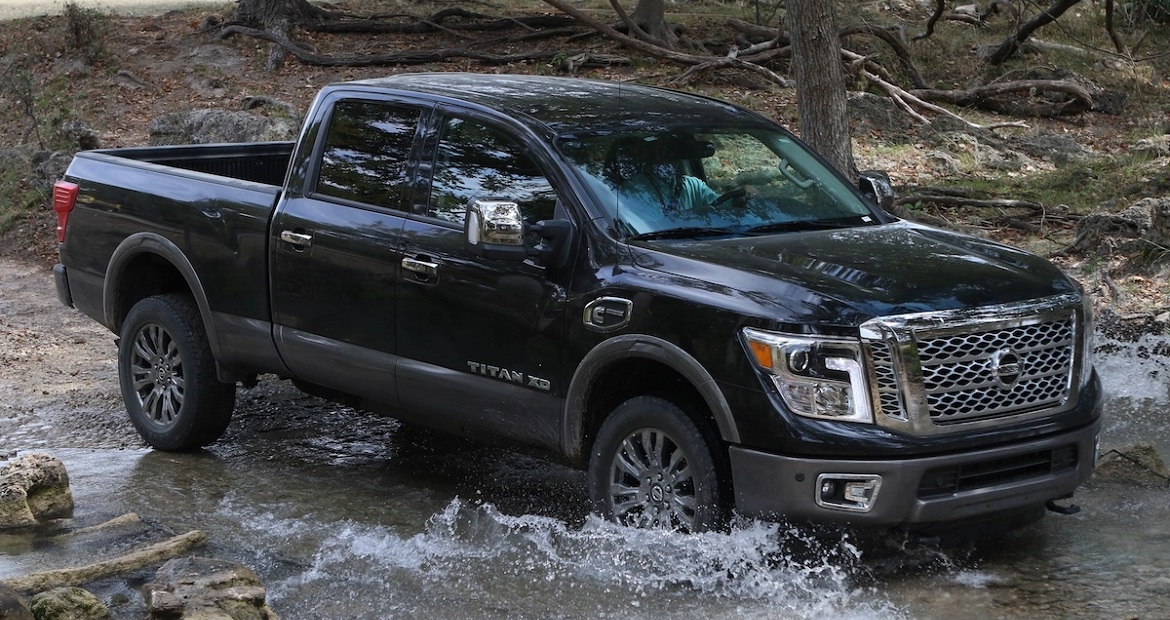 Editors at Cars.com and PickupTrucks.com have named the Nissan TITAN XD the 2016 Pickup Truck of the Year. Powered by the brand new Cummins 5L V8 Turbo Diesel, the TITAN XD roared past five other trucks to claim the top spot. It's one of a number of awards the TITAN XD has received: it was also named the 2015 Official Truck of Texas, the Truck of the Year by AutoGuide.com, the Truck of the Month for January 2016 from Motorweek, the 2016 Pickup Truck of the Year from Autobyte and received the 2015 Best Powertrain Award by the Texas Auto Writers Association.
Nissan's all-new pickup stakes a bold claim in the truck market, straddling the line between half-ton and three-quarter-ton heavy duty pickups. Though its innovative frame and unmatched features put the TITAN XD in a new class, editors billed its advanced "smart and torquey" Cummins turbo diesel as the TITAN XD's secret weapon.
Pairing the powerful new engine with a lighter frame gives the TITAN XD more towing capacity than typical half-ton pickups and a far more comfortable ride than three-quarter-ton heavy duty trucks.
Judges also praised the TITAN XD's high-quality trim options, offering versatility and utility for a wide range of truck buyers. Though these trim levels certainly make the TITAN XD a beauty to ride in, its Cummins engine takes it to the next level.
Under the Hood
The 2016 TITAN XD is Nissan's first diesel pickup truck, sporting a newly developed Cummins V8. The 32-valve two stage-turbo diesel, tailored for Nissan, delivers 310 hp with a torque rating of 555 lb-ft. Built in Columbus, Indiana, this unique engine puts out some serious power.
The engine hooks up to Aisin's heavy duty six-speed automatic transmission, offering great fuel efficiency and the power to finish the toughest jobs.
The 2016 Nissan TITAN XD carves out an exciting new niche in the pickup industry, and we're proud to unveil our latest V8 turbo diesel in such a promising new truck. Discover more about the Cummins-powered 2016 Nissan TITAN XD here.