First four Cummins sites certified as 'Zero Disposal'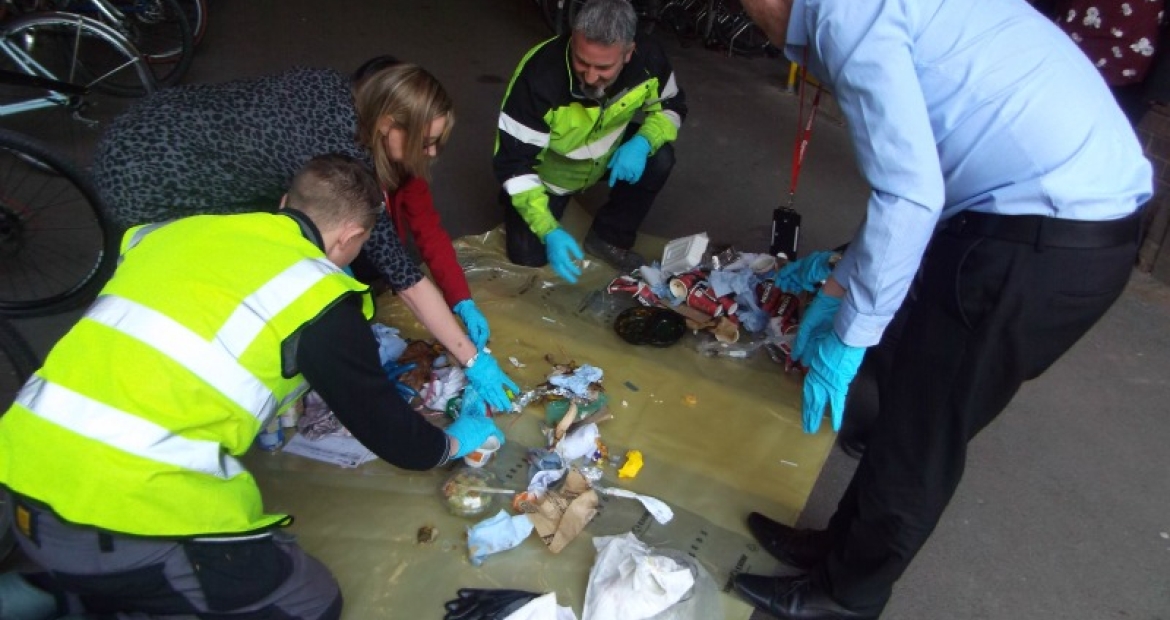 Leaders at the first four Cummins sites certified by the company as "Zero Disposal" facilities say slow but steady progress that builds employee support for reuse and recycling was critical to their success.
"Do not try to boil the ocean," said Jennifer Hirst, a facilities engineer at one of the sites, Cummins Turbo Technologies (CTT) at Huddersfield in the United Kingdom. "Small, individual steps will slowly amalgamate into a big difference and change in culture."
Cummins defines Zero Disposal as handling 100 percent of waste in a truly useful manner. That means waste doesn't go to a landfill and can only be incinerated at a waste-to-energy facility after reasonable efforts to reduce, re-use and recycle. A
nd then it must produce more energy than needed to merely sustain combustion.
As part of its environmental sustainability plan, the company has set as a goal increasing its overall recycling rate from about 90 percent in 2014 to 95 percent by 2020. In addition, Cummins wants to reach Zero Disposal status at 30 sites by 2020.
The first four sites certified by the company as Zero Disposal include CTT in Huddersfield and two other sites in the UK: the Darlington Engine Plant and the Daventry Engine Plant. In addition, the company has certified the Cummins Filtration Plant in Quimper, France.
The company has a robust certification process to determine if sites are managing their waste effectively and that vendors are properly handling material both at the Cummins location and if it leaves the company site.
Collectively, the four locations generated almost 26 million pounds of waste in 2014 that had to be recycled or reused in some way to achieve the Zero Disposal designation.
In all four cases, these plants have been moving away from landfills for some time now. In both France and the UK, there are fees and taxes in place to discourage waste disposal in landfills. That, along with the overall cost of waste handling, provided plenty of incentive for the sites to reuse and recycle to reduce costs.
But getting that last 1 or 2 percent of waste required tackling hard to recycle items such as food waste and food packaging brought into the plant. In Darlington, for example, there are separate bins for plastic, aluminum, paper cups from vending machines, office paper, oily rags and gloves, and food and floor dust.
Environmental leaders at all four locations say communication is critical. Several plants maintain information boards that regularly update employees on what's happening with plant waste. Some report on different areas of the plant, creating a friendly competition over which department handles waste most effectively.
Gary Botterill, the Senior Plant Engineer at Daventry, and Facilities Manager Anthony Baker say employee support is just as important as having adequate space and equipment to separate waste for reuse or recycling and working with suppliers and contractors to reduce packaging and find markets for recycled material.
All four sites also say their waste streams are constantly evolving. Just because they achieved Zero Disposal status based on their waste handling in 2014, doesn't mean they will keep it in 2015.
"Regulations and technology are constantly changing," Botterill said. "How you handle something today may not be the same tomorrow. So there's plenty of opportunity for continuous improvement."