Helping Emerging Countries Find Clean, Economical Power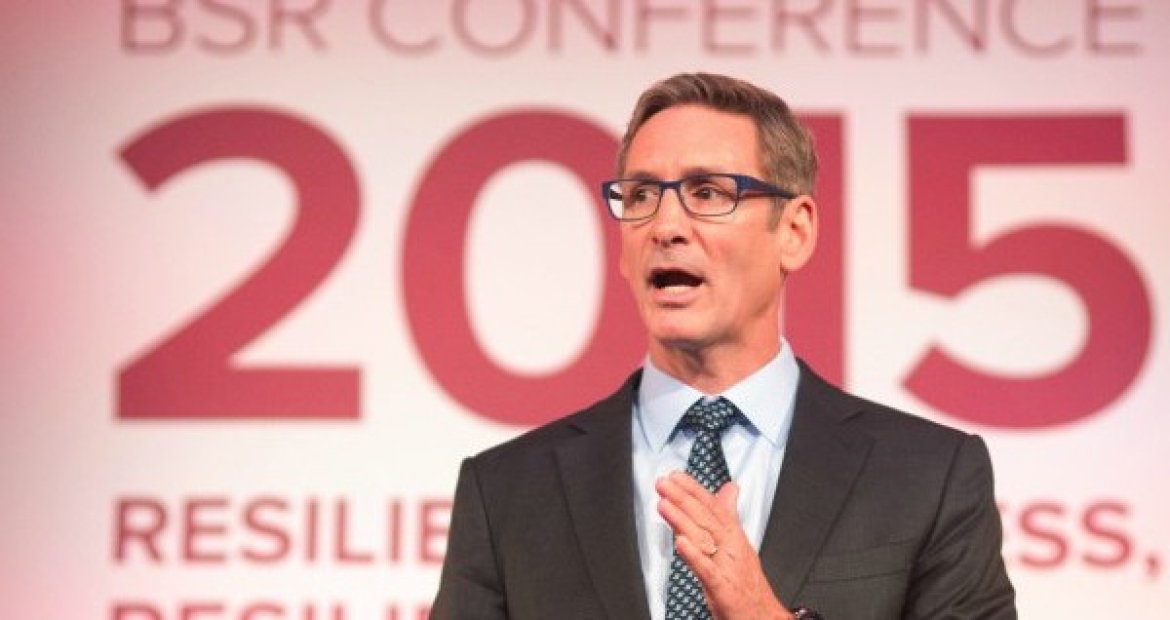 As delegates in Paris discuss reducing carbon emissions, Cummins is working with countries in emerging markets around the world to help them get the power they need while reducing emissions in a way that builds economic wealth.
By working with joint-venture partners in emerging countries to address realistic and enforceable emissions standards, Cummins can help those countries significantly reduce air pollution using technologies the company can produce at a much lower cost today than when they were first introduced, Chairman and CEO Tom Linebarger told the Business for Social Responsibility (BSR) conference last month in San Francisco, California.
"One of the things that's definitely happening is that in emerging markets, where many countries are trying to build wealth for the first time, they are seeing concentrations of air pollutants in their cities that are just staggering," Linebarger told the conference.
But he says those countries don't have to choose between creating wealth and clean air.
"It's all about trying to get them to toughen their emission standards and the way that we do that is we try to walk in and say, look, we have technology that we put in the U.S. in 1998 or 1995 and today it is reliable, it is inexpensive and we can partner with local companies in your country and we'll transfer technology to them," Linebarger said. "We'll partner with them. We'll joint venture with them. They'll learn this technology. So it's not just that we're going to come in and take all the revenue as a foreign company."
A Cummins joint venture is currently producing a truck engine in China, for example, that meets that country's NS4 emission standards. Those standards are roughly equivalent to the 2002 U.S. Environmental Protection Agency (EPA) regulations. Cummins has found ways to produce the engine package designed to meet China's regulations for about 35 percent less than it cost 13 years ago to meet the EPA standards then, Linebarger said.
"What we can do now is bring great technology to countries at a much lower cost," Linebarger said. "Why does that matter? It encourages governments in developing countries to put in tighter emission standards with less impact to their economy."
But realistic, enforceable regulations are critical, he said. By its nature, clean air is a public benefit that is essentially funded privately. If enforcement is inconsistent, "the only loser is the one who complies."
Additional Resources
To watch Tom's BSR speech in its entirety, check out the YouTube video below.
https://www.youtube.com/watch?v=0lp_sgP1yJQ
You can also read some of the comments that were made during Tom's speech by checking out the Storify storyboard below or visiting https://storify.com/Cummins/tom-linebarger-plenary-address.