New System Extends Fuel-Saving Technology to Standard Buses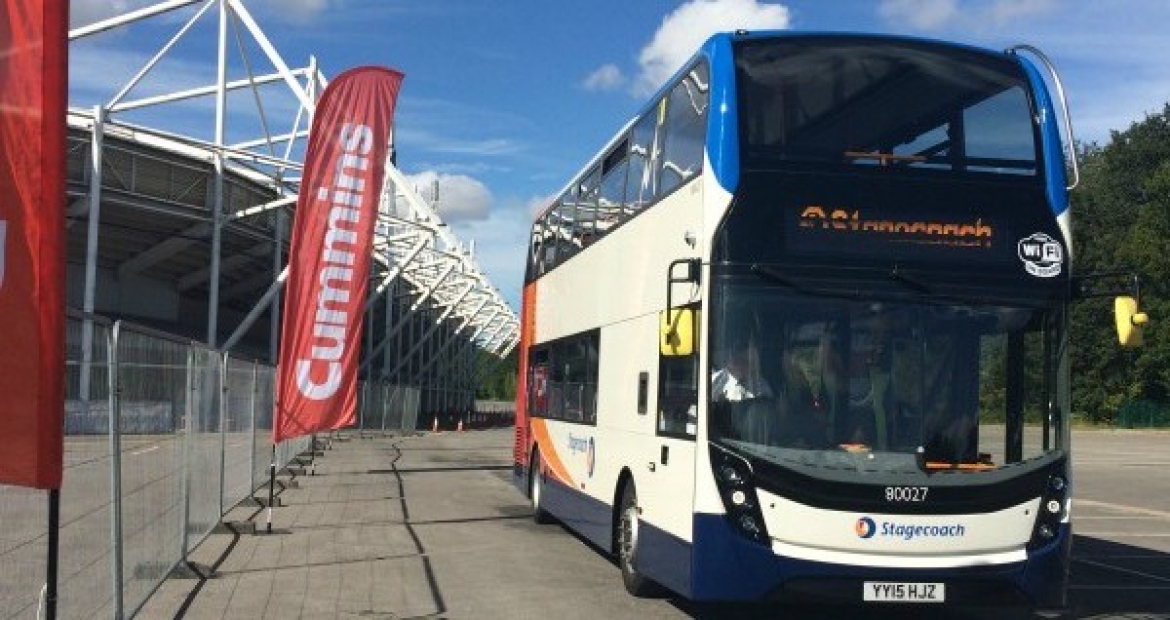 Cummins today unveiled a revolutionary new system for its ISB engines that brings the fuel economy benefits of stop-start technology to conventional buses. The technology, which saves fuel by shutting down the engine when a vehicle is not moving, had only previously been available on far more expensive diesel-electric hybrid buses.
Standard buses with the stop-start technology are expected to record fuel savings of up to 7 percent.
The hybrid buses use the stored electricity generated during braking to restart the engine. The system for standard bus engines developed by Cummins engineers includes an upgraded starter motor capable of 210,000 stop-start technology events. It could significantly expand the use of stop-start technology in mass transportation.
"This is the first stop-start technology system launched for conventional bus use," said Kartik Ramanan, General Manager of Cummins Global Bus Engine segment, speaking at Busworld Kontrijk, the preeminent bus trade show in Europe held every two years. "It has been developed by Cummins engineers to deliver proven savings with a competitive payback period.
"We have developed a system that delivers 4 to 7 percent fuel savings without significant operator investment needed and meets the durability requirements of city bus duty cycles," Ramanan added. "A vehicle could stop every minute, so to meet the tough operational needs we have redesigned critical engine components and are validating them across 4 million stop starts."
One-hundred buses will be going into service in the fourth quarter of 2015...the full production launch is scheduled for March 2016.
In addition to the more capable starter motor, hardware updates to the ISB Euro 6 engines include a new flywheel and ring gear, new wiring, a new engine speed sensor, an updated fuel system and new crankshaft bearings.
The ISB engine software has also been upgraded to manage the technology and provide flexible system architecture, enabling customers to tailor it to their operations.
Cummins will launch a fleet of 100 buses into service in the fourth quarter of 2015. Their performance will be closely monitored to ensure the new system is achieving its expected savings. The full production launch is scheduled for March, 2016.
"Results so far have been excellent," Ramanan said. "Along with the 4 to 7 percent improvement in fuel economy and CO2 emissions, we are also seeing a 30 to 40 percent reduction in NOx emissions, supporting further improvements in clean air."