Cummins Celebrates Opening of New Seymour Technical Center for High-HP Engines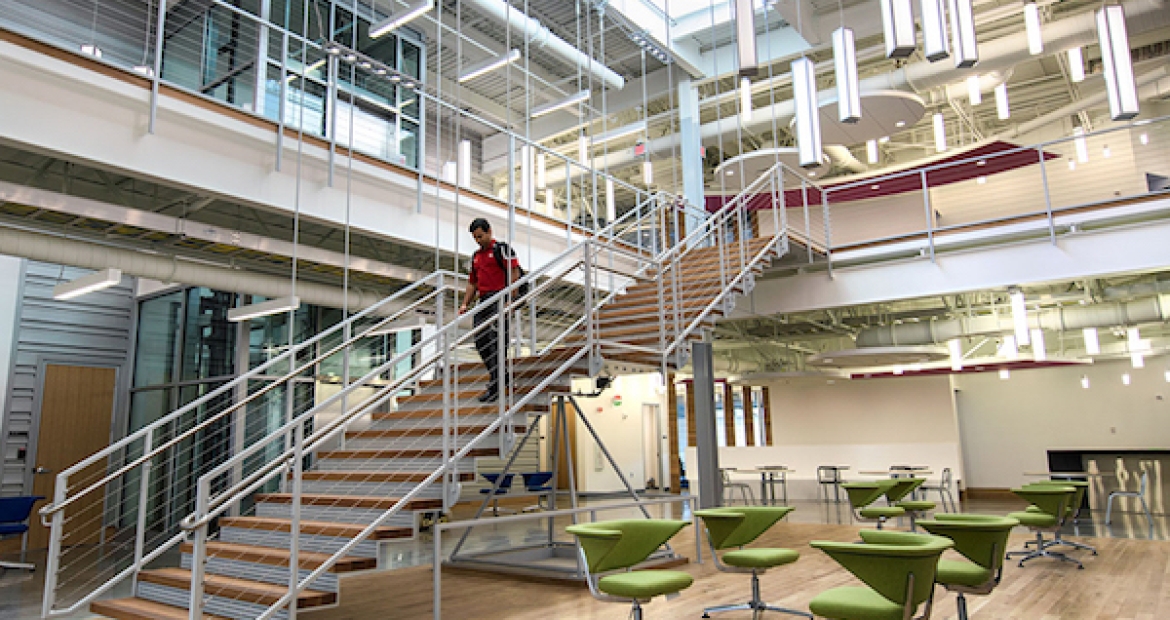 A New Era in Research and Development
Cummins today celebrated the opening of the new Seymour Technical Center, a global tech center office for the High-Horsepower Engine Business in Seymour, Indiana.
The center is co-located with the Seymour Engine Plant in close proximity to 22 test cells dedicated to engine research and development work for mining, rail, oil and gas, marine, power generation and industrial applications.
Executives from Cummins, including Ed Pence, Vice President High Horsepower Engine Business; and Gary Johansen, Executive Director, High Horse Power Engineering; were on hand for the ribbon cutting and tours of the facility.
"With our laser-focus on meeting the needs of our customers, this technical center is a tremendous advantage in our quest to always be better, faster and first," said Pence. "This addition enhances our Seymour site, which is now truly an industry-leading facility for engine design, testing and manufacturing with world-class credentials."
The center is the global focal point for Cummins engine development and low-emissions technology for the High-Horsepower Engine Business. Telepresence rooms and other technology provide close working connections with the worldwide Cummins engineering community at other high-horsepower sites in the United States, United Kingdom, China and India.
Additional Resources: (Press Release) Cummins Celebrates Opening of New Seymour Technical Center for High-Horsepower Engines