Celebrating in an Eco-friendly Way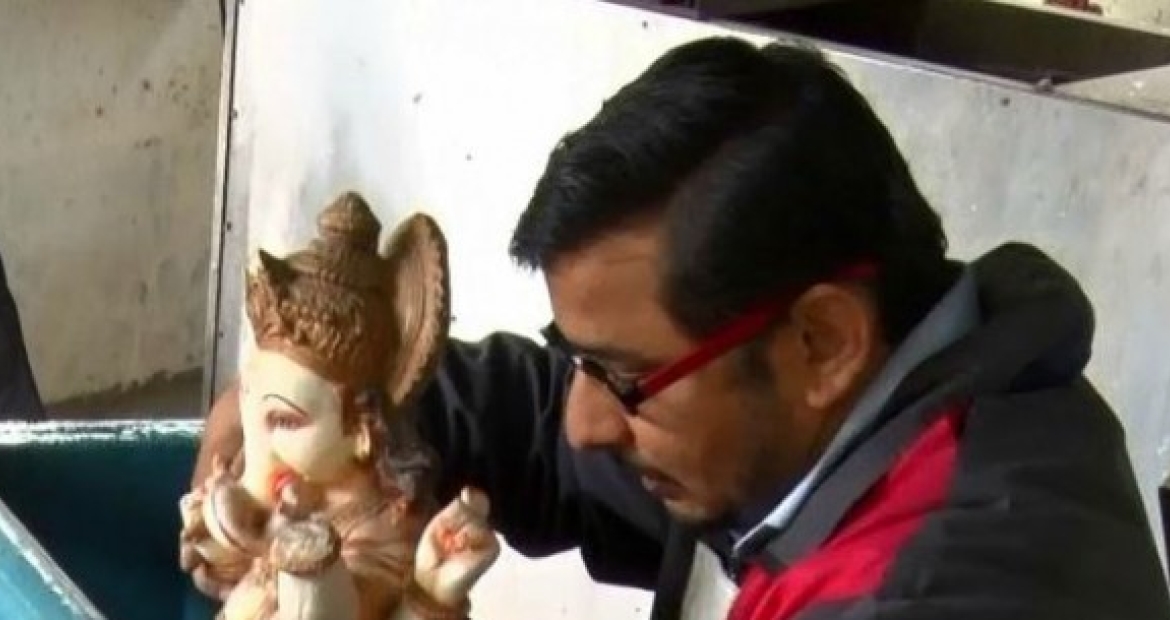 Cummins employees find innovative way to safely dissolve plaster of Paris idols.
Engineers from Cummins India have developed a sustainable and eco-friendly way to dissolve the plaster of Paris idols commonly immersed in water during a major Hindu festival.
The Ganesh Festival is celebrated by Hindus around the world in honor of Lord Ganesha (the elephant headed deity), one of the most worshipped across generations. The festival is generally observed from mid-August to mid-September in India, and includes a grand celebration that lasts for 10 days. The celebration concludes with the immersion of plaster of Paris idols in various waterways to symbolize the send-off of Lord Ganesha on his journey.
Due to the non-biodegradable nature of plaster of Paris, also known as gypsum plaster, bodies of water and their flora and fauna can suffer because of the immersion ritual.
The Corporate Responsibility team at Cummins India embarked on a project two years ago to minimize the environmental impact caused by the practice of immersing plaster of Paris idols. The team explored a variety of options to reduce the impact, including making the idols with bio-degradable material. However, the limited availability of some key ingredients led the team to look for a more sustainable solution.
The many combined efforts culminated in the engineers collaborating with a premier national research institute and the local civic body of Pune, India, to su
ccessfully develop a solution that mixes commonly available food-based chemicals with water. The treated water is then sprayed over the idols, which over time results in their dissolution when the idols are placed in special tanks designed for the process.
This keeps the idols out of rivers and streams, and generates useful byproducts in the tanks in the form of the resultant liquid and sludge. The liquid can be used as a fertilizer for enhancing green spaces while the sludge can be used to produce chalk or in the cement and construction industry.
The immersion ritual requires the equivalent of two months of water consumption by the citizens of Pune, thereby impacting water conservation to a large extent.
This innovative solution addresses the religious significance of immersion, while ensu
ring a positive impact on the environment. It also doesn't hamper the existing livelihood opportunities for idol makers and can be easily replicated across India.
The new method will eventually have a huge positive impact on the environment. During the ongoing Ganesh festivities, the team from Cummins India has partnered with the Pune local civic body in order to spread awareness about the solution, while encouraging people to celebrate the festival in an eco-friendly way.
Together, they have carried out several educational demonstrations across diverse groups including local elected officials, students and school principals. Initiatives such as these go a long way in reiterating how Cummins continues to make people's lives better by unleashing the Power of Cummins.