Cummins Takes "Backyard Learning" to the Next Level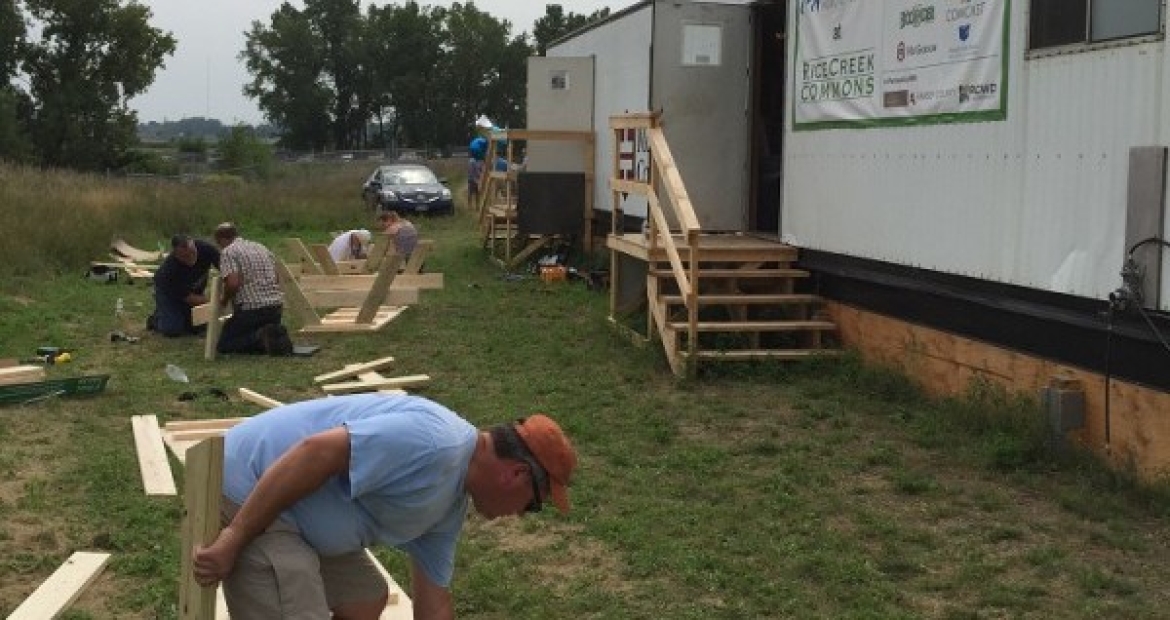 Cummins Power Generation Partners with Schools on Unique Outdoor Classroom
Nestled between the Cummins Power Generation facilities in Fridley and Shoreview, Minnesota are 2,400 acres of an old army ammunition plant.  This old army ammunition plant was constructed in 1941 to make ammunition for World War II. During that time the plant had 26,000 employees at peak production, more than half of whom were women.
The Twin Cities Army ammunition Plant shut down after the war ended, opening up production briefly during the Korean and Vietnam wars before closing permanently in 1976. Today, it is a designated U.S. EPA Superfund Site.
Cummins Power Generation is partner
ing with the local community to turn the brownfield into a classroom in which students will be able to contribute to its redevelopment through actual field research.
The classroom will be outfitted with lab equipment thanks to a community development grant from the Cummins Foundation. On September 1st, 11 volunteers from Cummins Power Generation teamed up with local official to turn the trailer into a classroom as they prepared for a new year.
Ramsey County is currently working with the Mounds View School District to develop Science, Technology, Engineering, Arts and Math (STEAM) curriculum. Developers initiated the education project precisely because they want to include youth perspective, ideas and research as they further develop the site.
Inside of the classroom, midd
le and high school students will have access to a real-live laboratory with real-world implications. In addition students will be able to study land development, planning, urban design, environmental conservation and marketing.
"When you think of an outdoor classroom and you think of it in this kind of setting, one of the temptations is to think of it in terms of maybe just science," said Mounds View Superintendent  Dan Hoverman during the Sept. 1 classroom launch ceremony. "But when we're looking at the possibilities here, we think it's much broader than that."