Cummins Tour – Eastbound to Englishtown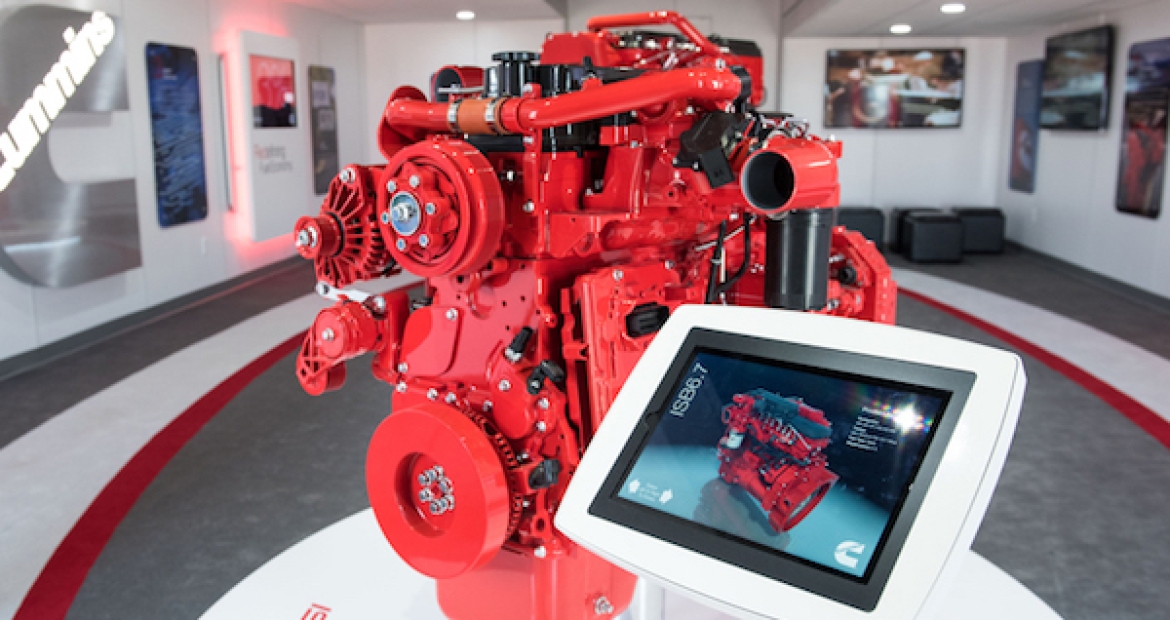 The Cummins ISX15-powered Redefining Tour fleet has accumulated over 60,000 miles over the last fifteen weeks since the Tour kickoff in mid-June. After a successful event in Omaha earlier this week, the Tour fleet set out for the longest single leg of the 2015 Tour, and today has just over 200 miles to go of a three-day run. The fleet will arrive in Englishtown, New Jersey, to get ready for what promises to be the largest Tour stop yet.
Saturday's event in Englishtown will be the Tour's 29th public event and expects to take the tally of visitors well over the 10,000 mark. Each tour stop this summer has been a fantastic opportunity for Cummins to host our customers and share the latest information about our products and technology for the North American truck market.  We are excited about tomorrow's big event and invite Cummins customers and fans alike to come see us at Raceway Park from 10 a.m. to 4 p.m.