Cummins Darlington Employees Help Revive Dormant Pumping Station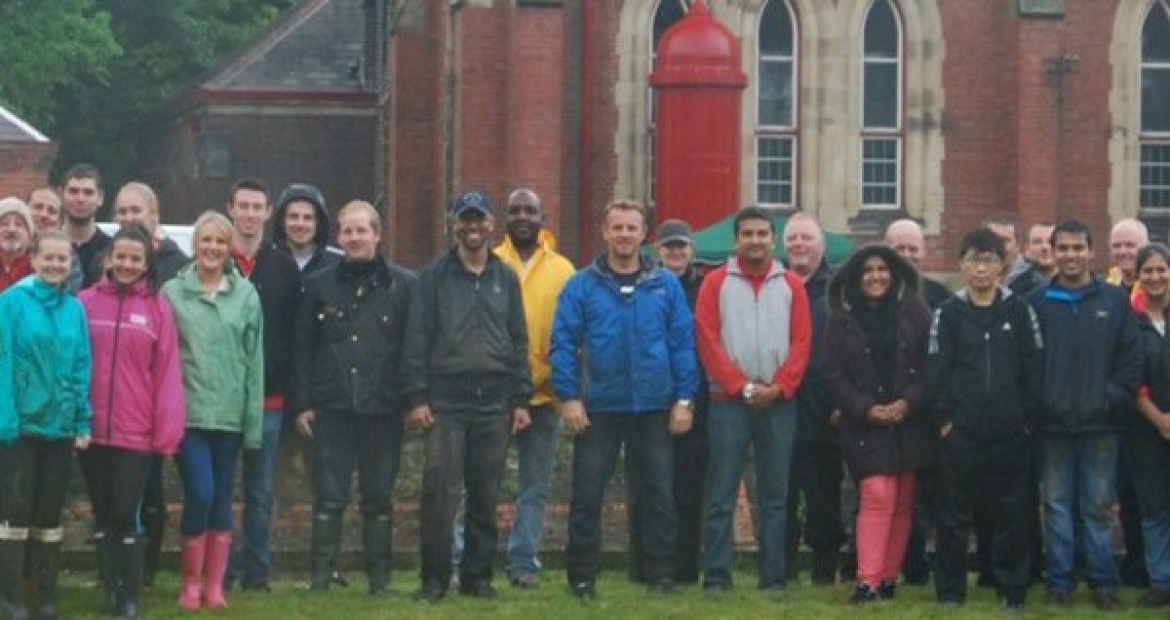 All you need is a smile and a raincoat.
Cummins employees in Darlington and Stockton (UK) are taking the company's sustainability priorities to heart by developing a strong relationship with the River Tees Rediscovered project.
In August, approximately 65 Cummins Emission Solution (CES) and five Cummins Engine employees volunteered at Tees Cottage Pumping Station. The objective of the project was to help improve the site, which sits adjacent to the Tees River.
The River Tees Rediscovered project focuses on the river passageway fro
m Piercebridge to outside of Darlington. The group's goal is to "reconnect the people of the Tees with their river through telling the engaging story of the River Tees as a natural feature," and to restore and conserve the natural landscape while increasing community participation.
Around 30 volunteers helped repair the surface of Broken Scar Pathway, a trail that runs along the banks of the river. The team also helped by adding an additional 200 meters to the path and removing vegetation around Gas Pond, which provides a water reservoir for the Gas Pump Engine.  Other team members weeded, improved the flower beds around a pumping station's main building and helped strip paint from a building to make it ready for painting.
The event started with a light drizzle instead of the monsoon that was predicted. Unfortunately, the forecasted monsoon eventually made its appearan
ce and lashed down on the volunteers all day. The rain did not dampen the enthusiasm of the volunteers, however, whose contribution was commended by the Tees Cottage Pumping Station board: "We can't believe how much the Cummins team achieved in such a short span of time, in such terrible weather and with such difficult tasks all while boasting a positive and motivated attitude."
Employees from Cummins Emission Solutions were delighted with the response from the site and plan on continuing the work as part of an annual EEEC (Every Employee Every Community) event. Volunteer contributions have enabled the Tees Cottage Pumping Station to make great strides towards re-opening the site for visitors in September 2015, showcasing the incredible engineering heritage in Darlington to the public once more.