The Redefining Tour Visits the Sunshine State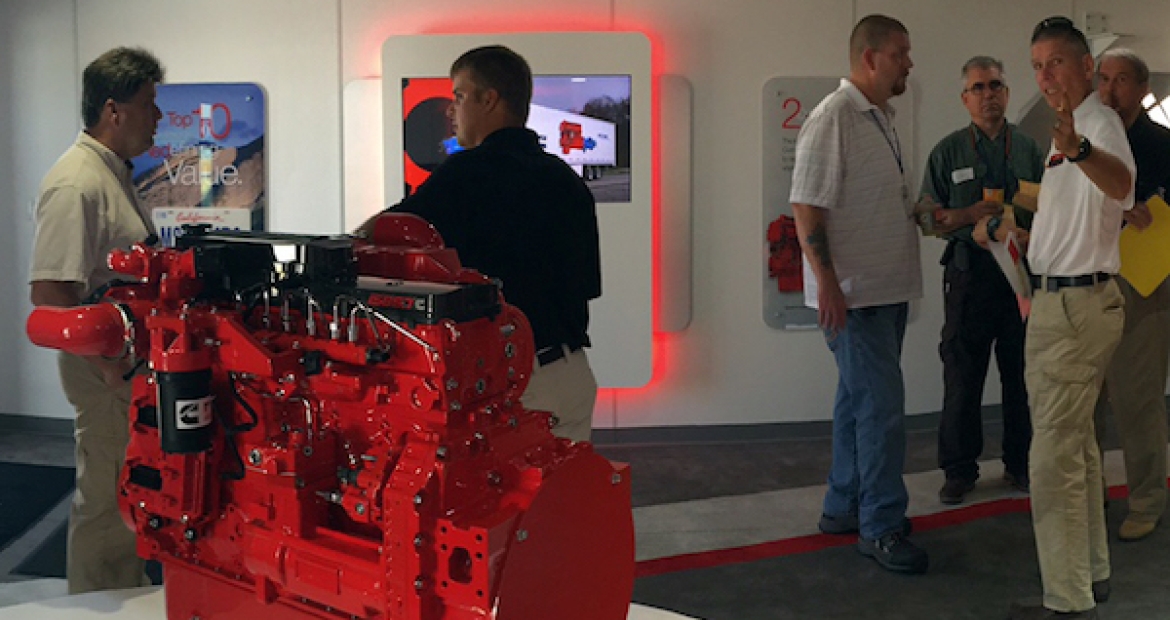 It was HOT! It was Humid! It was Orlando!
The Redefining Tour rolled into Orlando at 7pm EST Sunday, August 23rd. Instead of waiting to set up the event early the next morning, the team of tour drivers and Cummins PowerSouth Distributors had the basics of the show ready to go. With some additional tents and shade areas constructed, by 9am August 24th, the first Orlando event was ready to roll.
More than 50 customers RSVP'd for the event, and many more customers were expected to show up. Both of the Orlando dates were open to the public, and with plenty of parking and a clear view from the traffic traveling on I-4, the Orlando Redefining Tour stop was in the perfect location.
Even with the hot, humid weather of Orlando, the event provided shelter from any pop-up rain showers as well as locations to cool off. The Cummins Redefining Show Trailer was a hot commodity at the event as it provided a great way to escape the heat. The amount of support provided by Cummins PowerSouth allowed for in-depth discussions and question and answer sessions with all of the visiting customers.
A wide range of topics were covered, from the ISX12 G, customer fuel options of CNG / LNG, improvements made to the current ISX15, and future system technology behind the 2017 ISX15 and Single Module Aftertreatment System, customers were very engaged with the Cummins PowerSouth field sales and support workers.
Written by E. McCoy – Cummins Marketing Specialist
Learn More About Cummins Redefining Tour