Cummins Mexico Employees Run for Sierra de Alvarez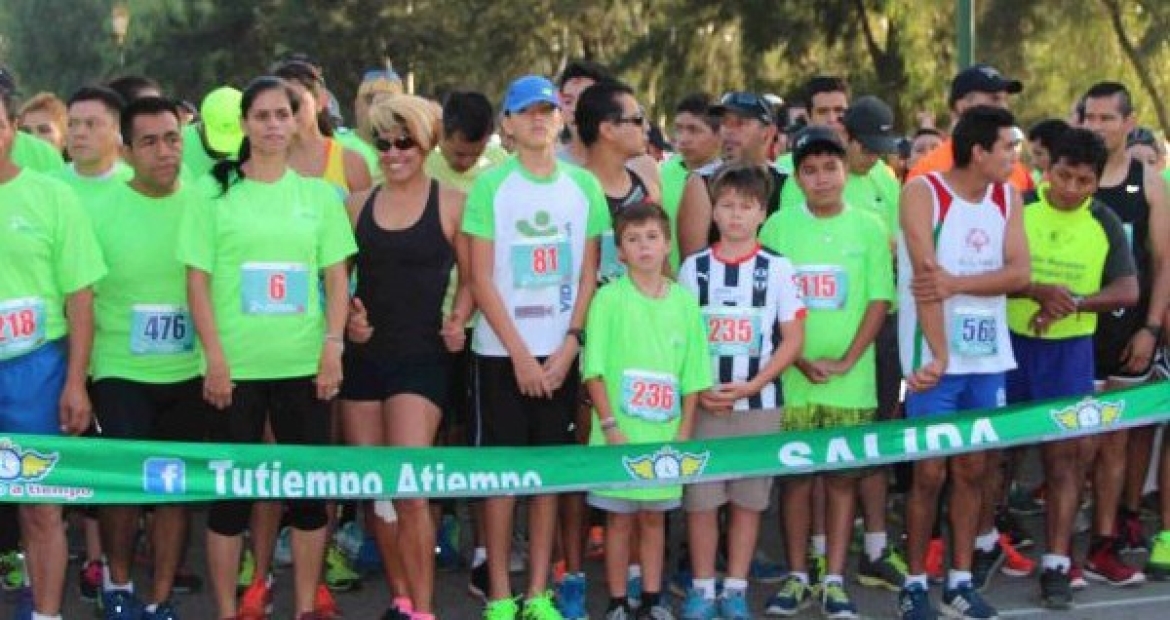 Sierra de Alvarez is a beautiful mountainous forest that is located in the center of Mexico. The forest covers more than 2,265 square kilometers and is home to numerous plants and animal species. Unfortunately, over the years Sierra de Alvarez has been affected by deforestation and poaching of animals.
At Cummins, we demand that everything we do leads to a cleaner and safer environment. So when Cummins employees in Mexico learned that Sierra de Alvarez was suffering due to deforestation, they jumped – or sprinted - at the opportunity to help.
Today, many of the world's most beautiful forests are being destroyed. According to National Geographic, swaths of forests the size of Panama are lost every year.  For Cummins Mexico, their priority was not only to help with the deforestation problem but also promote awareness and educate the residents about the importance of the reserve.
As part of their efforts to bring awareness to the community of San Luis Potosi, the Cummins employees and volunteers helped promote the inaugural race to benefit Sierra Alvarez. The effort was led by Laurencio Martinez, Machine Manager for Cummins, and was organized by the Asociacion Civil Grupo Bioecoligoco Sierra de Alvarez.  The Asociacion Civil Grupo Bioecoligoco Sierra de Alvarez is an organization that promotes volunteer care of the reserve.
The inaugural race for Sierra de Alvarez, held Sept. 6, was a success with more than 500 runners registering to participate. Trees were also donated and planted all thanks to the bioecological group and Cummins Mexico employees.
The bioecological group had an exhibition in which the residents of Sierra de Alvarez c
ould display and sell their handmade products. This was to demonstrate to the inhabitants that there are alternative ways to support their family without affecting the ecology of the place in which they live in. The overall goal is to encourage people to protect and preserve Sierra de Alvarez.
Funds raised by the race will be used by the bioecological group to continue its efforts to raise awareness on the importance of preserving forests like Sierra de Alvarez.  Together, everyone that participated in this event is taking a stand and saying "no!" to the deterioration of the reserve.
To learn more about forests and how essential they are visit http://wwf.panda.org/about_our_earth/deforestation/forests_for_life/