Cummins India Awards Scholarships to 12 Meritorious Students Across India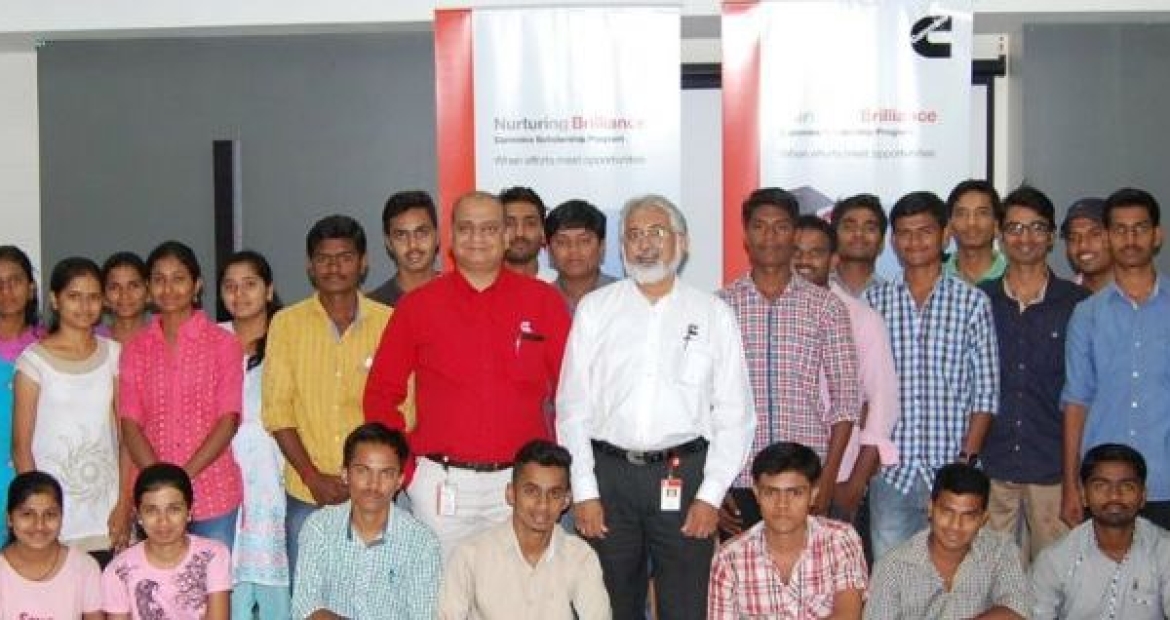 Taking care of the communities where Cummins does business has been an important standard for the company since the early beginning. Recently, the Cummins India Foundation awarded scholarships to 125 meritorious students from in an around the locations where Cummins is present.
Now in its ninth successive year, this program supports students from socially and economically unprivileged backgrounds that want higher education.
The scholarships awarded will enable the selected candidates to pursue a degree in Engineering and any other professional course. Cummins commitment to diversity and empowering women through higher education was reiterated during the ceremony.  64 of the 125 scholarships were awarded to girls.
Over the last six years, the Cummins Scholarship Program has extended financial assistance to more than 575 deserving students across the country.  This year a total of 47 students from Pune, 50 from Phaltan, 17 from Jamshedpur, 7 from Ahmednagar and 4 from Dewas, were awarded scholarships.
"We applaud the recipients for their determination to nurture and realize their dream of higher education, S. Ravichandran, Head - Corporate Responsibility, Cummins Group in India said. It is indeed a proud moment to see these young aspiring students fulfill their aspiration, on that will help them realize their potential and contribute positively to the society."
Scholarships were handed by K. Venkata Ramana, Group Head – Legal and Company Secretary.  A strong supporter and believer of women who want to pursue higher education.  During the ceremony he spoke about his personal journey and how his career was shaped by his mother. He congratulated the students and wished them luck and to pursue their dreams passionately while aiming for the sky.