Southern Indiana Employees Make New Record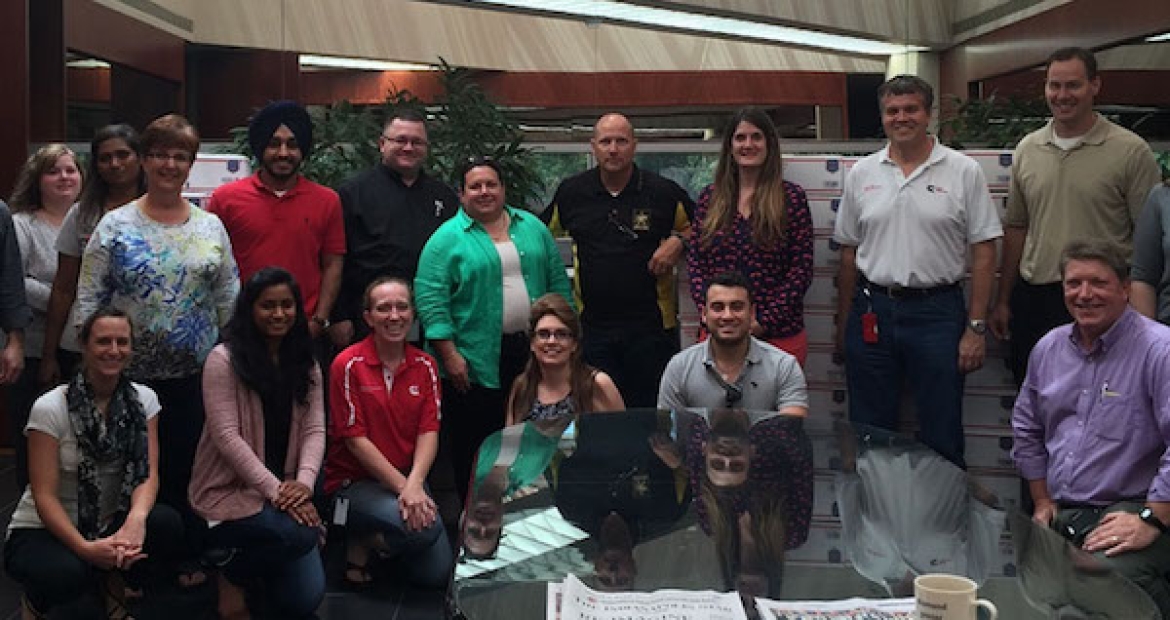 Cummins has always been eager to link its values to corporate responsibility. It wasn't until early 2000 that the company changed its outlook on corporate responsibility and renewed their commitment to giving back.
Today, Cummins employees in Indiana joined forces with the local Veterans and Supporters Affinity Group (VSAG) to sponsor a Military Care package Drive.  The drive aimed at collecting and dispersing items to service members deployed overseas.
The drive, was led by Kathleen Moman which lasted three months and included 16 collection boxes at the various Columbus locations. Each week a team of 16 volunteers helped collect all of the donations from each location.
Items donated included everything from male and female hygiene
products, a variety of snacks as well as movies and magazines. An excess of $500 cash donations were made to cover the cost of any additional items needed.
Care packages enable deployed service members to get a piece of home. They help the troops know that they are being thought of and give them an opportunity to receive items that are not readily available or accessible.
The packaging event included approximately 27 employees, and in total, 131 boxes were shipped to seven different units whose addresses were provided through the "Project Any Soldier" website and Cummins employees.
Three Army units, one Navy unit, one Marine unit and two Air Force units located in Afghanistan, Kuwait, on ship and in an unknown location received the packages.  The drive touched about 918 male service members and 258 female service members through this effort. The 131 boxes that were shipped beat the record of 91 boxes shipped in 2014.