Golden Peacock Occupational Health and Safety Award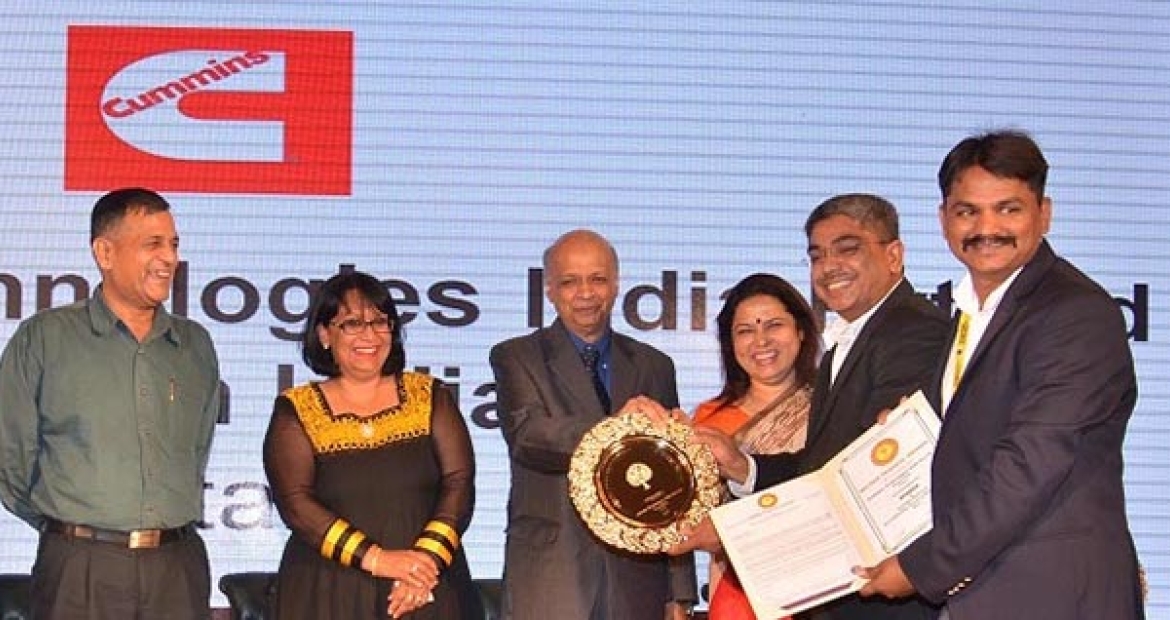 The New and ReCon Parts India (NRPI) plant located at the Cummins Megasite in Phaltan, Maharashtra, India was recently awarded with the Golden Peacock Occupational Health & Safety Award for 2015.
ReCon India remanufactures genuine Cummins made products and components that provide value in every application, from on-highway to industrial and power generation equipment.
Since 1991, the Golden Peacock Awards have been bestowed
annually under various categories. They are recognized worldwide as the hallmark of corporate excellence in areas of innovation, quality, training, governance, environment management and corporate social responsibility.
At Cummins, keeping employees safe is a key component for sustainability. Promoting employee Health, Safety and Environment (HSE) is an essential element of Cummins' guiding principles. Leaders and employees across levels have been working together to sustain and continuously improve HSE work methods and behaviors, conditions, industry targets and in class indicators for excellence.
These defined, scalable and repeatable processes over the years have resulted in measurable improvement to the standard of living for Cummins employees, contractors, stakeholders, families and communities. Leaders are constantly working to drive down injuries, illnesses, identify potential safety hazards, set key safety objective and monitor safety performance.
Winning the prestigious Golden Peacock Award adds to the company's motivation to ensure a consistent industry-leading platform for HSE Awards for many years, and encourage a holistic organizational excellence on these critical performance parameters.