Students from Project Stepping Stone Visit Cummins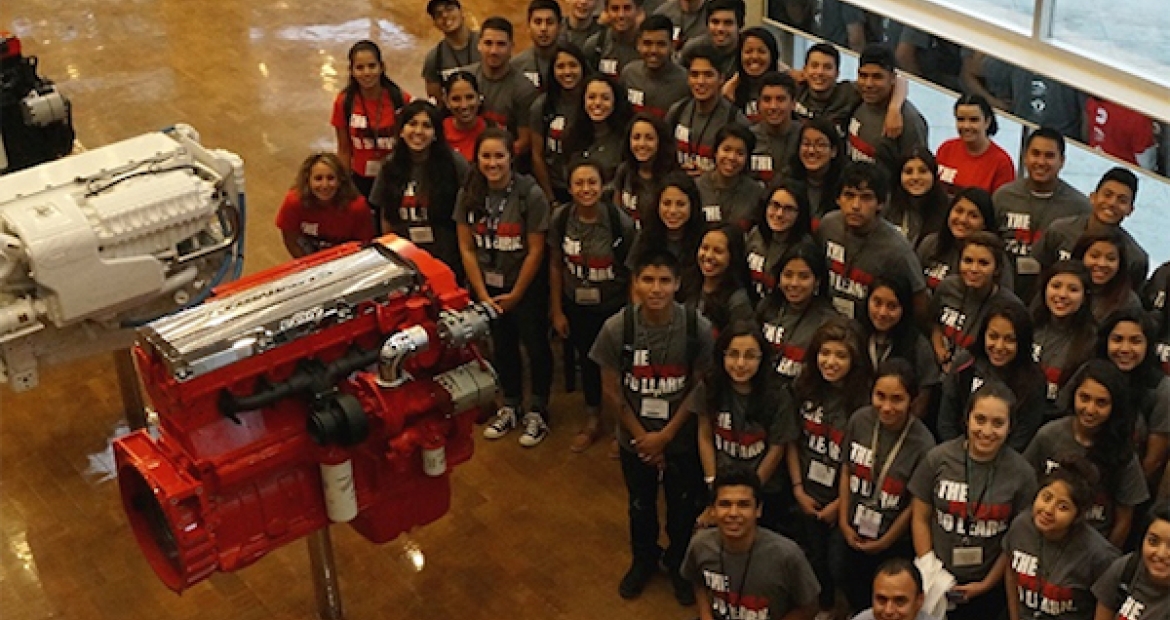 Students from Project Stepping Stone recently visited Columbus, Indiana, to listen to Eduardo Martinez, General Manager - New & ReCon Parts Manufacturing, discuss his career path and the importance of higher education. The students also had the opportunity to converse with other Latino employees about their work experiences while admiring the modern-classic architecture of the Irwin Conference Center.
In its 11th year, Project Stepping Stone (PSS) has transformed the lives of hundreds of Latino high school students with a week long program of activities including: visiting area colleges, attending a career fair, participating in mock interviews, finding scholarship/financial aid resources and visiting Eli Lilly and Company and Cummins Inc.
The students' visit to the Cummins headquarters was coordinated by
the Organized Group of Latino Affinity (GOAL) of Southern Indiana and by the Latino Organization Guiding to Reach Opportunities (LOGRO), which is led by Rich Freeland, President and Chief Operating Officer of Cummins. LOGRO is also comprised of five Cummins employees and three community leaders from the education sector. The group focuses on supporting Latino students in Columbus and Seymour, Indiana by providing mentors, scholarships, SAT/ACT preparation and other academic assistance. The event also had fantastic support from Cummins Corporate Hospitality.
Students from Project Stepping Stone stand in front of Cummins engines in the company's Corporate Office Building in Columbus, Indiana.
The students were given a tour of Cummins'  Corporate Office Building museum by Mario Sanchez, Technical Sales Support Director for Cummins. Following the tour the students participated in a fun activity that focused on innovation.
During the activity students learned about problem solving to identify customer needs, the factors that impact the cost of products, the duration of product service and the value of testing the product early and often. PSS students were also able to enjoy a "fiesta" before taking a bus to Marian University to continue the PSS program.
Cummins received an appreciation award from Project Stepping Stone for their passionate investment in the future leaders of Indiana. The award was accepted by Cristobal Chaparro, Talent Management Specialist and GOAL member, in June at Marian University.