Developing the Single Module Aftertreatment System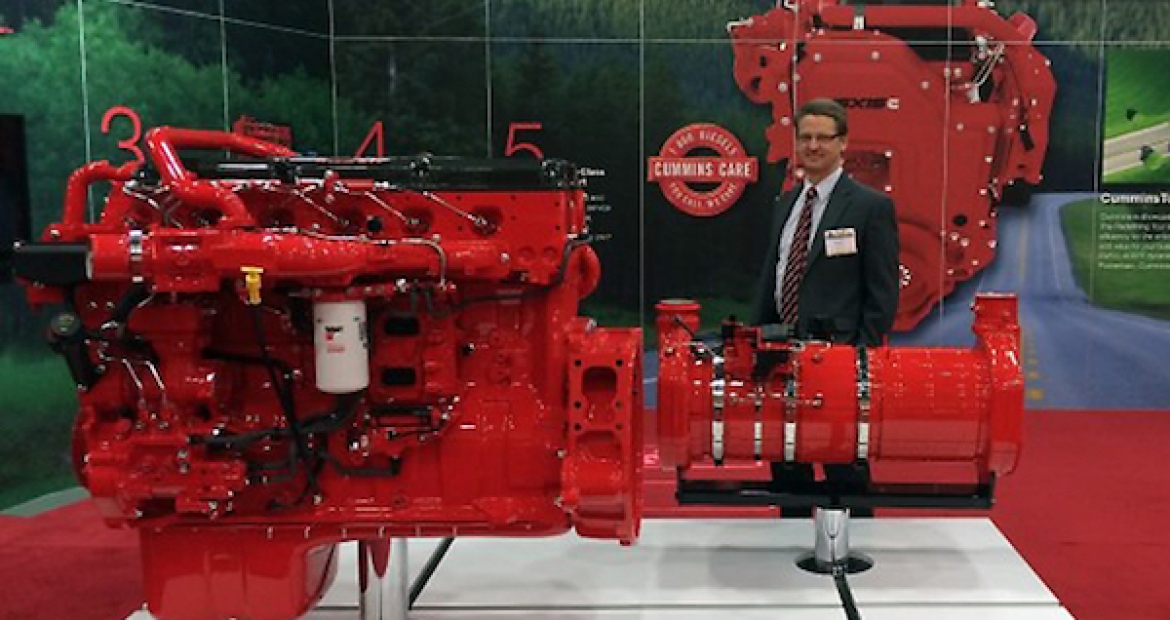 Ken Federle is the Executive Director of Research and Development at Cummins Emission Solutions. We recently caught up with him to ask about the new Single Module product for heavy-duty trucks and how the design was developed.
Interviewer: The Single Module is a revolutionary product. Tell us a little about where the concept came from.
Ken: We heard clearly from our customers that they wanted a smaller, lighter and more reliable aftertreatment system.  From the beginning, the focus of the Single Module was to address those voices from the customer.
Interviewer: How important was it for Cummins Emission Solutions to achieve such an incredible size reduction in this next-generation system?
Ken: We had a goal to reduce the size by at least half so that all of the components could fit into the size of one of the elements of the switchback system we have today. We weren't sure we would be able to achieve this, but in the end we exceeded our goal and accomplished a reduction of 60 percent.
Interviewer: What features of the Single Module contribute to the improved efficiency?
Ken: There are many features that play some role, all the way from the inlet to the outlet and everything in between.  The catalysts, urea mixing system and urea dosing system work in combination with one another, which leads to a more efficient system.
Interviewer: How does the Single Module differ from aftertreatment technologies of today?
Ken: Virtually all aftertreatment systems require the exhaust to travel in many directions within the system, like the switchback design.  The straight flow-through system has no change in direction, simplifying the air-flow and offering improved efficiency.
Interviewer: What about the Single Module stands out among other industry aftertreatment solutions?
Ken: The Single Module is the first second-generation aftertreatment system that has been brought to market and is a major step forward in diesel aftertreatment systems.
Interviewer: How do today's stringent requirements on emissions play a role in Cummins Emission Solutions' approach to designing a new product?
Ken: With advances in catalysts, we've achieved over a 99 percent reduction of particulate matter and a 96 percent conversion of NOx, which allows the engine to be optimized for economy and performance rather than for emissions reduction.
Interviewer: What do you want our customers to know about this product?
Ken: This product has been in development for over five years and has been well tested and validated to ensure customers have a great experience at production launch in 2017.
Interviewer: What's next on the horizon for Cummins Emission Solutions?
Ken: One of our guiding principles is innovation, and Cummins Emission Solutions is continuously working on new innovations that we will bring into US markets and markets around the world. There are still many additional improvements that can be made to aftertreatment solutions.