It's Coming To Town…
Nope, not Santa…but you can expect to see the color red!
We all remember that feeling the night before Christmas. Excitement filled the air and the anticipation of what was going to be under the tree kept many of us up all night. Well, here at Cummins, we have that exact same feeling as we are only days away from the kick off of our much anticipated Redefining Tour!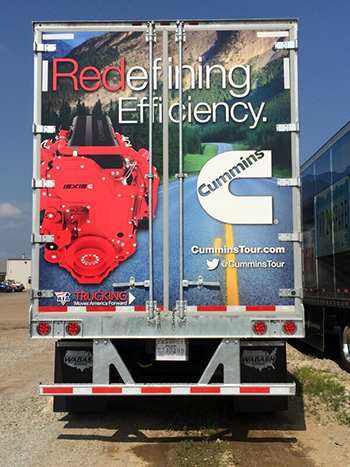 It has been many months of planning, numerous long nights and countless meetings between the folks involved, but we are nearly there and extremely excited to show everyone what we have in store. The trucks have arrived, the graphics look great and our interactive exhibits are ready to wow all of the attendees.
The festivities kick off at the Columbus Engine Plant in Columbus, IN on Saturday, June 13, with the event open 10am-4pm. Please come and join us to check out the five Cummins-powered trucks, our expansive show trailer and some additional Cummins-powered equipment as well.
We look forward to seeing you all this upcoming Saturday…and don't forget to put out the milk and cookies Friday night, because the Redefining Tour is coming to town!