Environmental Challenge: Cummins Employees Collect More Than Nine Tons of Trash in Peru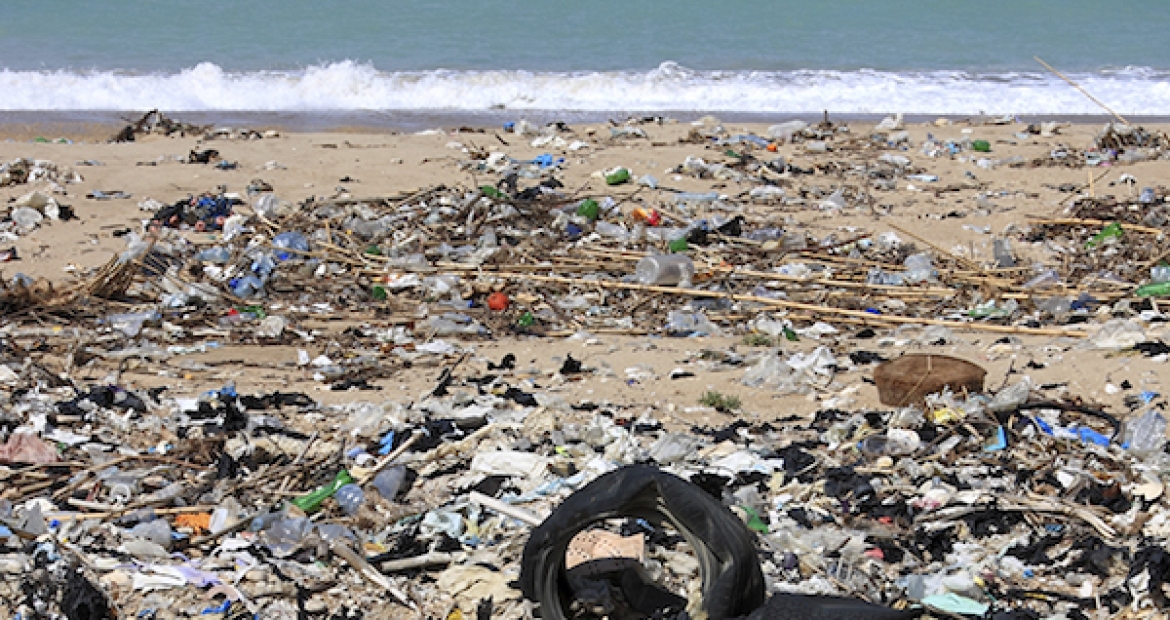 Editor's Note: This is the fifth in a series of articles highlighting Cummins' 2014 Environmental Challenge winners. Follow us on Twitter @Cummins or sign up to receive our monthly e-newsletter to be notified of new articles. For more information on the Environmental Challenge, see the bottom of this article. 
Peru has 1,500 miles of coastline. Unfortunately, parts of the coast are often scattered with trash, debris and other environmentally harmful objects. This debris can pose serious risks to ocean wildlife. Fishing line, plastic bags and strapping bands can hamper the mobility of marine life and cause injury. Sea turtles often mistake plastic bags for jellyfish, one of their favorite foods.
As part of the 2014 Environmental Challenge, 110 employees from Cummins Distribution in Peru participated in a clean-up effort to remove trash and other debris from Marquez Beach in Callao, Peru. The primary goal for the project was to remove waste from the coast, but the project also focused on educating employees on how their waste and habits impact the marine ecosystem. The Cummins team partnered with the International Clean-Up Campaign (ICC), an initiative that educates people on the impact of marine debris on the aquatic ecosystem.
The Cummins team cleared 500 meters of coastline and filled more than 800 bags of trash.
In total, the beach clean-up effort removed nine tons of trash. The Cummins team cleared 500 meters of coastline and filled more than 800 bags of trash. The project also encouraged employees to be active problem solvers as opposed to passive observers.
"While this project was a great opportunity to improve the environment, it also allowed our team to build relationships and focus on resolving an issue that is important to our community," said Carlos De La Melena, the Community Involvement Team (CIT) leader for the project.
The beach clean-up was a success and the project leaders hope this initiative will have a deeper impact on the community that drives them to change their waste disposal habits.
"We hope that other people in our community, especially children, understand the negative impact that marine debris can have on the ecosystem," said De La Melena.
Peru's Beach Clean-Up project was recognized as a 2014 Environmental Challenge Regional and Global Winner, and the project team is already taking steps to improve the program for future years. The team plans to create educational curriculum focused on reducing marine debris that will be taught by Cummins employees. The team has also started benchmarking their efforts so they can compare their work from year-to-year.
About the Environmental Challenge
The Environmental Challenge was introduced to incorporate Cummins' commitment to our environment. It supports Cummins' Mission Statement of "Demanding that everything we do leads to a cleaner, healthier and safer environment." The Challenge was created in 2009 to celebrate Cummins' 90th anniversary and promote Environment priority areas.
For more information on sustainability efforts at Cummins, visit the Sustainability section of our corporate website and download the 2015 Sustainability Report.