Help Cummins Restore a Part of American History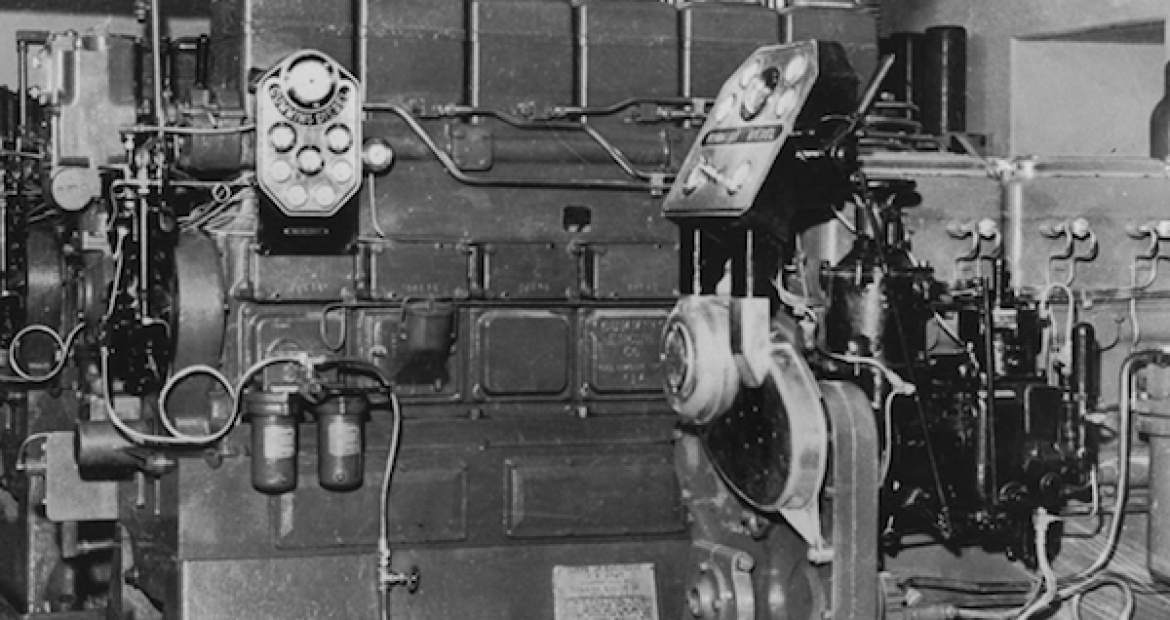 Cummins is looking for model K or L engines, and we need your help finding them.
The original Cummins engine installation at Battery Townsley
The Cummins Archive team was recently contacted by a United States National Park Service volunteer. The Park Service is in the process of restoring Battery Townsley at the entrance to San Francisco Bay. This battery, equipped with a pair of 16-inch guns, once guarded the entrance to the strategic waterway, and is now a historic site and popular visitor attraction. Electrical power for the entire site was provided by three Cummins Model L engines and one Model H. The site was stripped after it was closed, but the concrete casements remain. The NPS continues to search for replacement Cummins engines in order to restore the power room to its original condition.
Do you own a Cummins model K or L engine? Do you know where to find one? If so, notify the Cummins Archive team and help restore history!
The model K engine began production in the late 1920s. With a bore of 6 3/4 inches and stroke of 9 inches, it was by far the largest engine that Cummins had built. By the early 1930s, it had matured to become the larger Model L, which remained in production until 1967. Prior to the introduction of supercharging, a 6 cylinder version of the engine made less than 300 hp and was rated at less than 200 hp for the continuous duty of a generator application. In over 35 years of production, there were about 2000 of the series produced in 3, 4, and 6 cylinder inline versions. Even a few (less than 20) V12s were built. With its cooling package, a 6 cylinder version of the L would tip the scales at 12,000 pounds and stand over seven feet tall.
How You Can Help
We would like to help the National Park Service restore Gun Battery Townsley to its original condition. Cummins is now reaching out to our customers and fans in search of suitable engines for Battery Townsley. Do you own or know of a Cummins Model K or L engine or a Cummins Model K or L powered generator set? The Cummins Archive has one 3 cylinder Model L engine, but we need 6 cylinder versions of the Model L or K engines or generator sets in order to help the National Park Service with their project.
If you have any information that might help, please contact the Cummins Archive team by filling out this form.
Additional Information and Resources
The San Francisco Chronicle - "Battery Townsley ruin restored as historical site"
The National Park Service - Battery Townsley