Environmental Challenge: Cummins Employees Give Indy Park a Spring Cleaning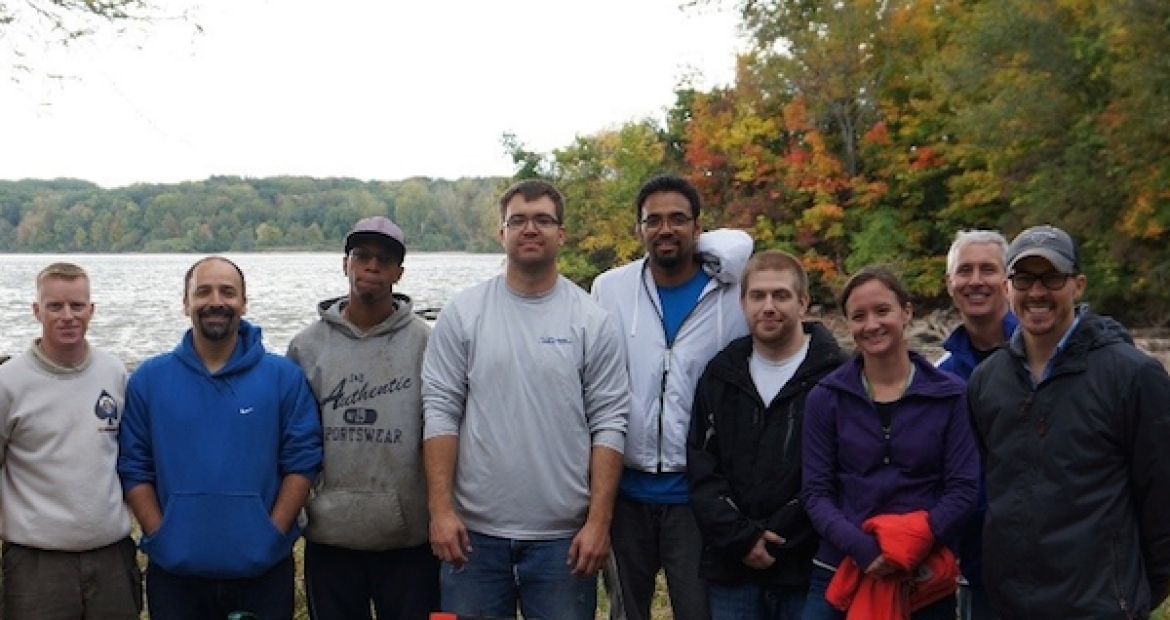 Editor's Note: This is the second in a series of articles highlighting Cummins' 2014 Environmental Challenge winners. Follow us on Twitter @Cummins or sign up to receive our monthly e-newsletter to be notified of new articles. For more information on the Environmental Challenge, see the bottom of this article. 
Spanning 3,900 acres of forest and 1,400 acres of water, Eagle Creek Park in Indianapolis, Indiana ranks among the largest city parks in the United States. The park's reservoir serves as one of the primary sources of drinking water for the City and needed a sustainable solution to revive a struggling ecosystem.
Through a partnership with Eagle Creek Park that dates back to 2012, Cummins employees from Indianapolis used the Environmental Challenge to complete a project to restore the park's ecosystem, a need that has been present for many year.
According to Bryan Langley, Cummins Global Security Manager and Eagle Creek Park project leader, the park has many great features but faced challenges due to a fragile ecosystem, mainly invasive vegetation, chemical runoff and erosion destructed trails.
"We had many community members reaching out to us, because of our experience with sustainability and Cummins' reputation in the area, to help find a viable solution to the problem's the park was facing," said Langley.
The CIT launched a Six Sigma project in 2014 to incorporate and leverage community resources like the city Department of Public Works, the Indiana Department of Natural Resources and the Hoosier Hikers Council.
Alongside those partners, more than 150 Cummins employees spent 500 hours restoring vitality to the park last year. The work they did throughout the project's lifetime has included restoring native species like oak trees, removing dangerous structures, creating an observation deck and installing benches for park visitors.
An important next step for the project will happen in celebration of Earth Day on April 22, 2015 by establishing recycling centers in the park to continue promoting sustainability locally.
"What we're planning as a five-year project is not just about the work we're doing," said Langley. "It's about educating visitors about how to maintain it with recycling, respecting the environment, among many things. I think it can be one of the best city parks in the United States."
About the Environmental Challenge
The Environmental Challenge was introduced to incorporate Cummins' commitment to our environment. It supports Cummins' Mission Statement of "Demanding that everything we do leads to a cleaner, healthier and safer environment." The Challenge was created in 2009 to celebrate Cummins' 90th anniversary and promote Environment priority areas.
For more information on sustainability efforts at Cummins, visit the Sustainability section of our corporate website.