Cummins Breaks Ground on Global Distribution HQ in Indy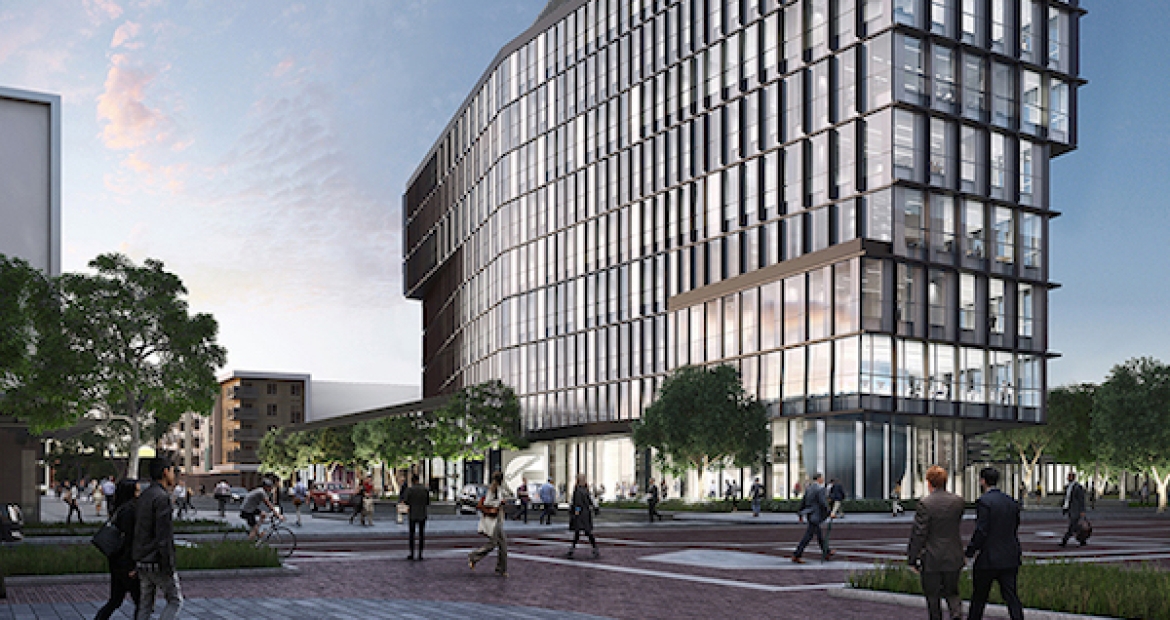 Note: A hi-res version of the latest rendering can be accessed here 
The threat of inclement weather over central Indiana couldn't dampen the excitement as executives from Cummins, along with elected officials from the city of Indianapolis and the state of Indiana, broke ground on the company's much-anticipated global Distribution Business headquarters this morning in downtown Indianapolis.
The distinctive office tower - first revealed in renderings released in December 2014 - will feature a progressive look reflecting Cummins' technological focus, with abundant natural light and a collaborative work environment. The tower will also include retail on the first floor and plentiful greenspace around the property. The Company expects the building, which will occupy four acres where Market Square Arena previously stood, to open in late 2016.
It's official! @RepAndreCarson, @SusanWBrooks and @MayorBallard break ground on the new DBU HQ. #Cummins #Indy pic.twitter.com/hn0PvIoD6u

— Cummins Inc. (@Cummins) April 9, 2015
"We are thrilled to take another step toward creating a dynamic headquarters for our Distribution Business that will provide a warm and inviting space for our employees and visitors that will also contribute to the downtown landscape," said Tony Satterthwaite, President of the Distribution Business at Cummins. "We are equally excited to further contribute to the local economy and the community, including helping revitalize the near-eastside of Indianapolis."
The most recent rendering of the new Cummins Distribution HQ. Click on the photo to view a hi-res version.
Mayor Greg Ballard said he's especially excited by the green space that will border the city's Cultural Trail running along the west side of the property. "Cummins' innovative design for its new downtown Indianapolis campus will serve as an anchor for redevelopment in the Market East district and bring new vitality to the area. This project raises the bar for architecture in Indy and will stand as a bold and visually compelling gateway into the city," said Indianapolis Mayor Greg Ballard.
Building architect Deborah Berke Partners said the building will include flexible office space with ample views and natural light. "The floors are designed to provide a modern, flexible working arrangement that caters to employees' diverse preferences and work styles," Berke said.
The Company's plans for the site also include a conference center and a parking garage. The project site is bordered by Market, Alabama, Washington and New Jersey streets.