Environmental Challenge: Raising Awareness About Waste Management in Mexico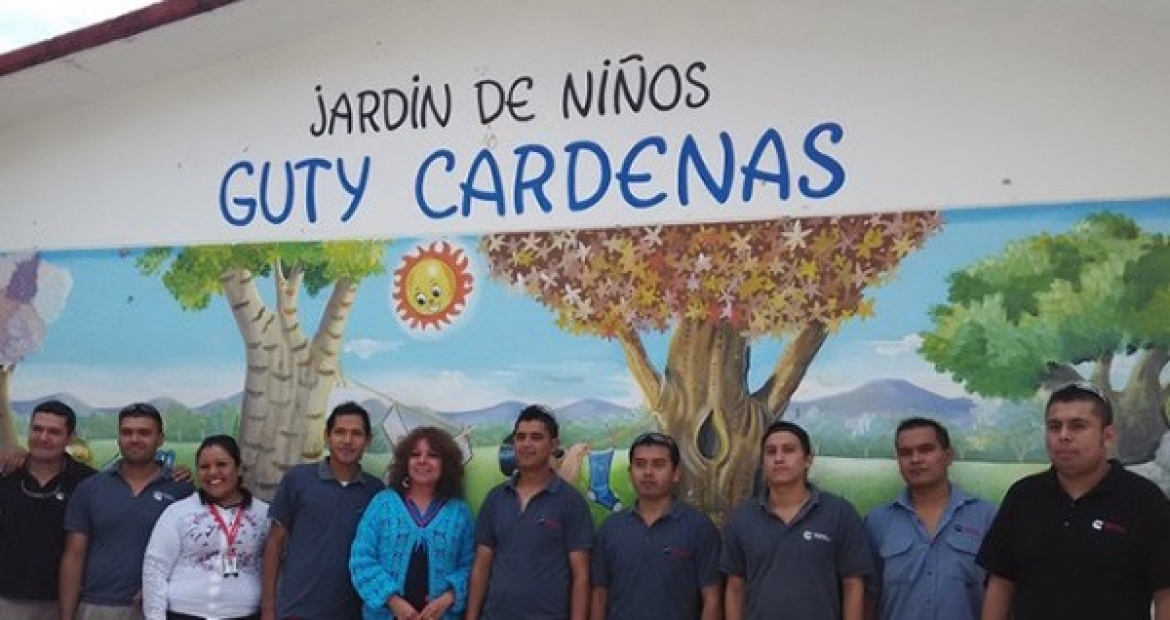 Editor's Note: This is the first in a series of articles highlighting Cummins' 2014 Environmental Challenge winners. Follow us on Twitter @Cummins or sign up to receive our monthly e-newsletter to be notified of new articles. For more information on the Environmental Challenge, see the bottom of this article. 
In La Pila, Mexico, it isn't uncommon to find trash littering the street, sidewalks and parks. On average, each resident of La Pila generates 800 grams of waste per day, of which at least 500 grams could be recycled.
The Community Involvement Team (CIT) at Cummins Generator Technologies (CGT) Mexico decided to use the 2014 Environmental Challenge as a way to raise awareness about the benefits of waste management and recycling. Their project, Zero Waste Management, established the framework for a public waste collection service and promoted waste responsibility through a public campaign titled, "I am responsible for my waste."
"La Pila's residents weren't committed to maintaining the health of their community, which is why our public campaign centered on individual responsibility," said Cristina Nava, Corporate Responsibility Leader for Mexico and Central America ABO.
The project used a phased approach to address La Pila's trash problem. First, the employee team established an educational model called Green Schools in six schools in La Pila. Shop floor employees taught an environmental curriculum to 2,064 students and helped them develop a system for the separation of waste in their school's recycling stations. Next, employees held an environmental fair and neighborhood clean-up to promote recycling in the community.
Finally, employees helped set up the logistics for a community recycling process to reduce the community's environmental impact. When the system is entirely in place, an estimated 74.7 tons of waste will be recycled each year. Because recycling reduces the demand for raw materials, the project will also save 54,231 gallons of water and 131 metric tons of carbon dioxide per year, which is the equivalent of removing 28 cars from the road or planting 3,367 trees.
"While Cummins employees played an instrumental role in the project, we made it a priority to engage the broader community to ensure they are accountable for the future well-being of La Pila," said Nava.
The project's community partner, SEGAM, a governmental agency, will maintain the recycling process to ensure the project is sustainable.
As a Global and Regional Winner of the 2014 Environmental Challenge, the Zero Waste Management team has lofty goals for the future of the program. In 2015, they hope to increase the number of families involved in the Green Schools program from 688 to 860 and spread the program from La Pila to the surrounding communities.
About the Environmental Challenge
The Environmental Challenge was introduced to incorporate Cummins' commitment to our environment. It supports Cummins' Mission Statement of "Demanding that everything we do leads to a cleaner, healthier and safer environment." The Challenge was created in 2009 to celebrate Cummins' 90th anniversary and promote Environment priority areas.
For more information on sustainability efforts at Cummins, visit the Sustainability section of our corporate website.