What a Catch! Cummins Marine to Be Featured on Popular NBCSN Fishing Program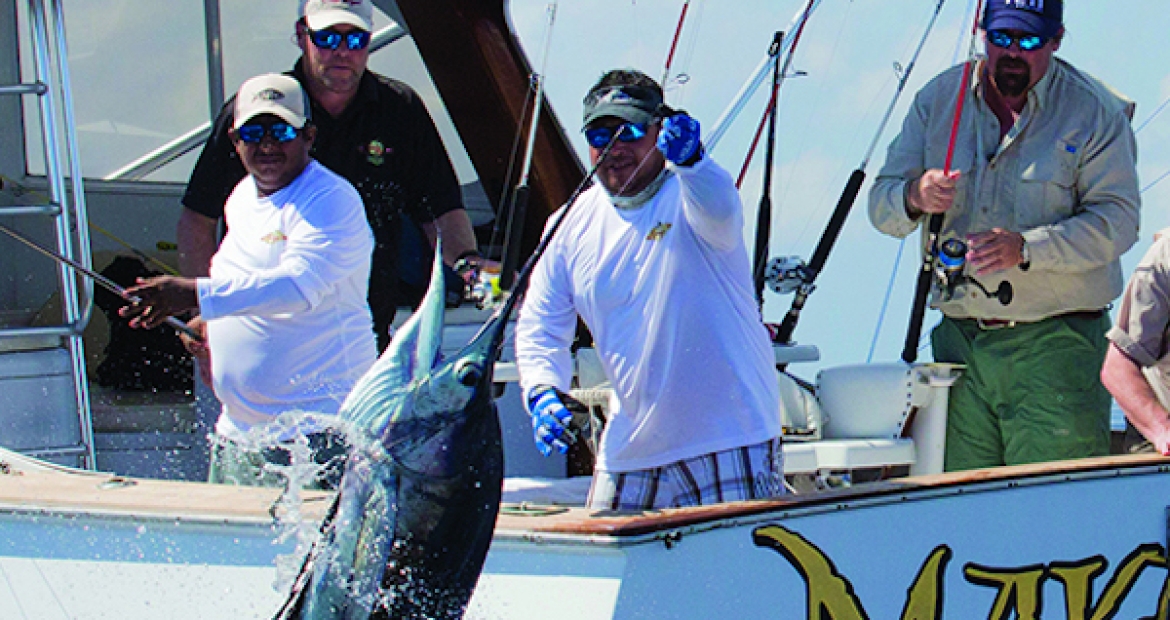 DVR Alert! On Friday, Feb. 27, 2015 at 12:30 p.m. ET, Cummins and the Casa Vieja Lodge will be featured in a special salfishing episode of "Fishing with Roland Martin" on the NBC Sports Network (NBCSN).
Last summer, Cummins was selected to repower two boats at top billfishing destination Casa Vieja Lodge in Guatemala. Release, a 37-foot Merritt, and Makaira, a 37-foot Rybovich®, were refitted with new Cummins QSB6.7 engines, making the Casa Vieja Lodge's entire six-boat fleet powered by Cummins. For some perspective, the Cummins QSB6.7 is roughly the same engine that powers RAM heavy duty pickup trucks.
You can catch Cummins and Casa Vieja Lodge featured in "Fishing With Roland Martin" this Friday, Feb. 27 at 12:30 p.m. ET.
In late 2014, Roland Martin, one of the most accomplished sports fishermen in the world, joined personnel from Cummins Marine on a trip to the Casa Vieja Lodge seeking Pacific sailfish. During their visit, the team had a chance to experience the Cummins ReCon engines in Casa Vieja's fleet – and they just happened to find some sailfish along the way.
Sustainability is a critical issue for both Cummins and Casa Vieja. The lodge is a leader in billfish conservation, having received multiple honors from the Billfish Foundation for its tagging work. In addition, Chris Sheeder, Captain of Casa Vieja's Rum Line, was recently recognized by the Billfish foundation as the top tagging captain of 2014 during their Award ceremony at the Miami Boat Show. Since tagging and releasing billfish requires a captain with steady hand and a dependable engine, the Cummins/Casa Vieja partnership is the perfect fit.
For a sneak peek at what you'll see on Friday's edition of "Fishing with Roland Martin," check out the YouTube video below from our recent visit to Casa Vieja. Don't know if you have access to the NBCSN? Check out NBCSN's channel finder for local listings.
Related Resources
The Block – "Hooked on Sustainability: Casa Vieja Practices Conservation Today to Protect Billfish for the Future"
Casa Vieja Lodge – The Fleet