Cummins Powered Rally Trucks Cross the Finish Line at Dakar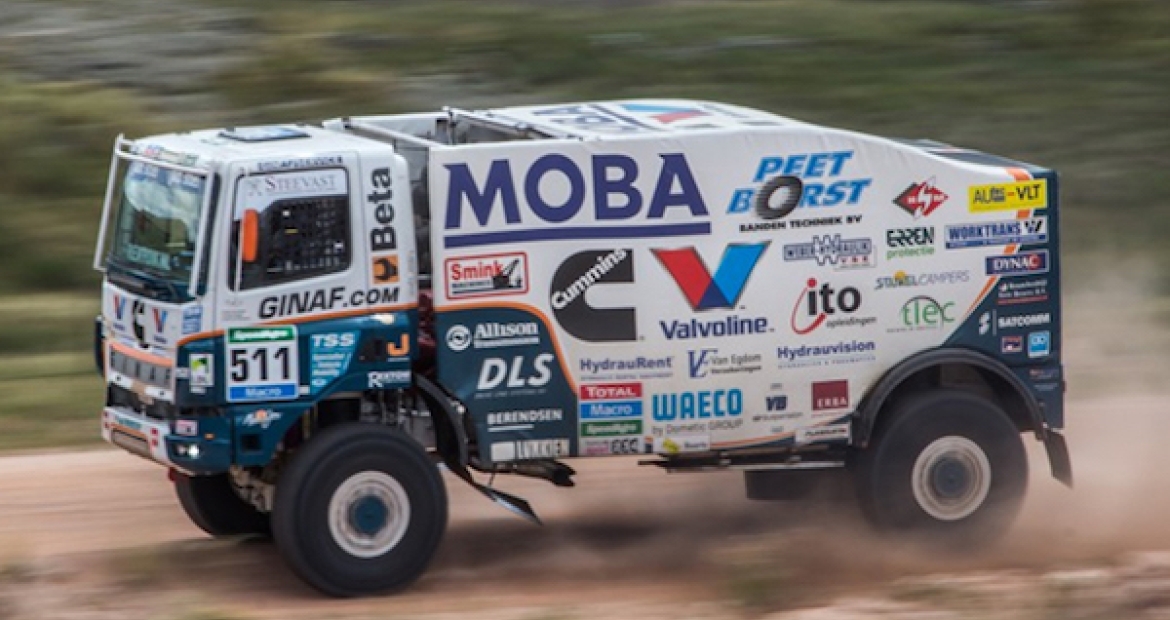 The checkered flag has dropped on the 2015 edition of the most famous endurance rally in the world, and all three Cummins ISZ13-powered Team Ginaf Rally Power trucks crossed the finish line in Buenos Aires after enduring more than 5,500 grueling miles across Argentina, Chile and Bolivia.
The Cummins-powered engines performed extremely well under brutal weather conditions, confirming the reliability and cross business unit engineering work done by the Cummins Heavy, Medium and Light Duty (HMLD) customer engineering tailoring team in Columbus, Indiana, Turbo Technologies in Huddersfield (UK) and the engineering team in the Distribution Business Unit (DBU), Europe (The Netherlands).
Cummins DBU Europe Application Engineer, Joost van Linden, was tasked with taking care of the engines after each of Dakar's 13 stages. This consisted of preparing the engines (checking ECM, CTT turbos, Allison transmission and oil levels and changing the air filters) and trucks during the night, de-rigging the bivouac in the early morning, traveling up to 600 miles to build the next stage bivouac, and preparing for the upcoming night.
#Dakar2105 NLD / 5TH STAGE @GinafRallyPower 528 and 511! pic.twitter.com/s10yJyGs5x

— Shakedown (@shakedownteam) January 9, 2015
Final Standings
Team Ginaf Rally Power driver Jos Smink finished in an impressive 12th place overall.
Driver Wuf van Ginkel scored eight top 10 finishes in the 13 stages and was on his way to a solid top 10 position overall, but he suffered a front axle crash and ended up 30th overall.
Driver Edwin van Ginkel finished in 33rd position.
Local support was provided to the team by the distributorships of Cummins Chile S.A. and Distribuidora Cummins S.A. (Argentina, Bolivia, Paraguay, and Uruguay), with additional support provided by Valvoline engine oils and spare parts.
More than 3.9 million spectators attended the Dakar Rally in person, and the race was broadcast throughout more than 190 countries around the world, helping Dakar maintain its reputation as the world's most prestigious endurance race.
In the following weeks, the performance of the vehicles and engines will be evaluated and further improvements will be made. You can follow the Ginaf Rally Power Community at www.ginafrallypower.nl/ and stay up to date with pictures and videos from Dakar.
Additional Resources
The Block – Cummins Powers Ginaf Rally Team at Dakar
Dakar 2015 – Overall Rankings
Ginaf Rally Power – Dakar 2015 Team Photos