Employees Honored for Making Cummins Stronger Through Innovation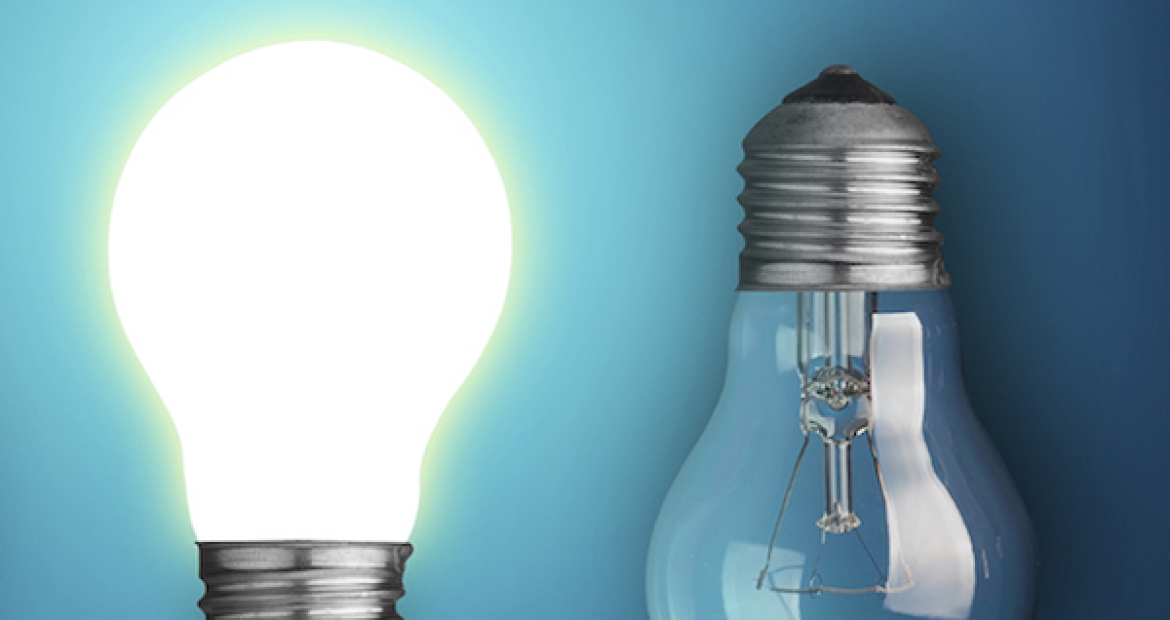 2014 Julius Perr Innovation Award winners during Cummins' Technical Leaders Conference
Cummins recently recognized 13 employees at the Technical Leaders Conference with  its highest technical award  - The Julius Perr Innovation Award - for their work in meeting stringent U.S. emissions standards to reduce nitrogen oxide (NOx).
Cummins created the award - named after Dr. Julius Perr, the inventor or co-inventor on an astounding 80 U.S. patents - to honor the inventors of Cummins' technologies that provide the greatest value to employees, customers and other stakeholders.
The 13 engineers and scientists that were recognized in 2014 were honored  for their patented inventions that enabled NOx adsorber catalyst technology to be implemented on the Cummins ISB engine for Chrysler pickup trucks.
Cummins engineers determined that certifying the Dodge Ram pickup truck to the 0.2 g/mi 2010 NOx emission standard early would provide Cummins with significant commercial and technical advantages. Achieving these stringent emission standards required engineers to reduce particulate and NOx emissions by more than 90 percent.
The NOx adsorber catalyst and engine controls development enabled Cummins to reduce emissions used on the 2007 Chrysler ISB 6.7L engine. NOx adsorber catalysts temporarily store NOx when the exhaust is lean. Periodically the exhaust gas is switched to rich, releasing the NOx and converting it to harmless nitrogen and water.
Cummins engineers also developed state-of-the-art catalyst test rigs, advanced engine controls systems and test protocols. The fundamental Cummins know-how developed during this project has since been used in all Cummins products for emissions critical engine applications.
Participants and winners pose for a photo at the 2014 Technical Leaders Banquet
This catalyst system was used in more than 450,000 Chrysler ISB engines from 2007 to 2013. The Environmental Protection Agency (EPA) credits generated by this technology allowed Cummins teams to focus on hitting the next round of emissions standards for other engine platforms, and allowed the company to avoid interim emissions phase-ins. As a result, Cummins increased its heavy duty market share and gained the market share lead in 2007. Today, the company maintains that lead with 41.5 percent of Class 8 vehicles, and 62.5 percent of Class 6 and 7 vehicles.
"These 13 individuals have carried on Dr. Julius Perr's legacy by making Cummins stronger through innovation," said John Wall, Vice President and Chief Technical Officer. "Because of their hard work and ingenuity, Cummins was able to meet and exceed EPA expectations, gain market leadership and create significant value for our customers. Congratulations to all of this year's Perr Award winners."
During the ceremony, Mike Cunningham had seven of his patents honored; Sriram Popuri was named on five patents; Mike Ruth and Sam Geckler each had four patents recognized; Brad Stroia, Joan Wills and Neal Currier each had three patents honored; Alex Yezerets and Lyle Kocher with had two patents each recognized; and Paul Miller, Wei Lu, Stewart Sullivan and Jim Fier each had one patent honored.
Three of the winning inventors have received previous Julius Perr Innovation Awards.