Pamela Carter to Retire After Pioneering Career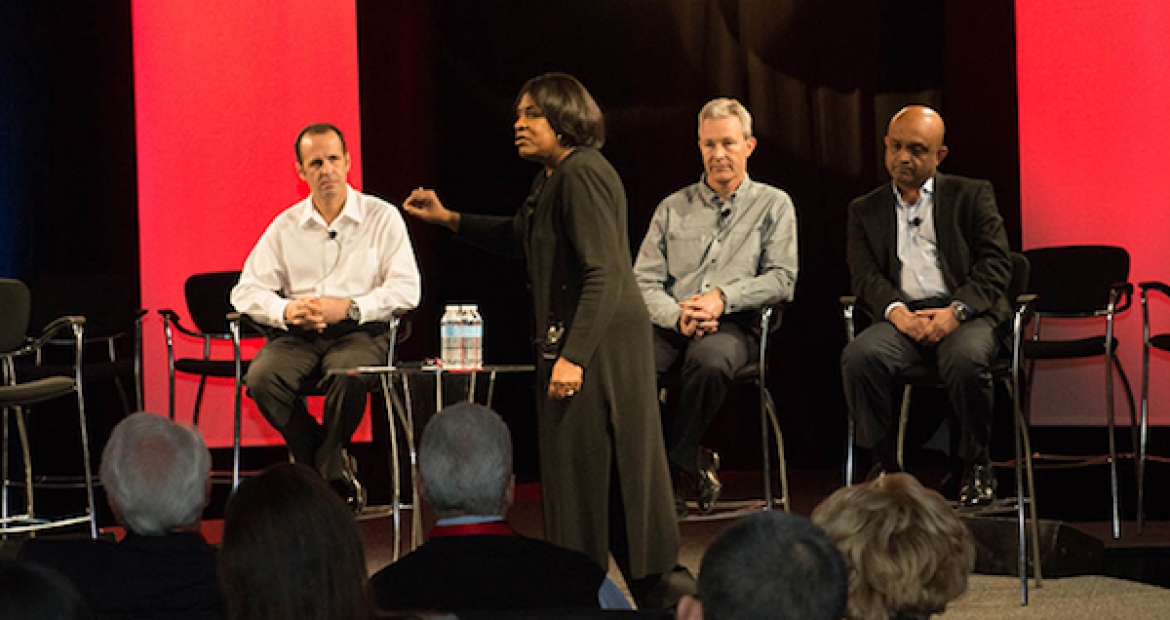 Cummins executive Pamela Carter, the first woman to lead one of the company's four main business units, will retire as president of the Distribution Business effective April 1, 2015.
Carter joined Cummins in 1997, initially serving as the company's Vice President - General Counsel and Corporate Secretary. Prior to joining Cummins, she served as the state of Indiana's first African American woman Attorney General.
In a press release issued by the company earlier today, Cummins Chairman and CEO Tom Linebarger hailed Carter as a pioneer and top leader.
"Pamela is a uniquely talented individual, who joined us as a skilled lawyer and very quickly mastered the business side, becoming one of our top business leaders," Linebarger said. "She is a leader in every sense of the word who helped grow our business across the globe, strengthened our communities and made those around her better. She will truly be missed."
A Long List of "Firsts"
Pamela has accumulated a long list of accolades and "firsts" over her career. Here are just a few:
The first woman to serve as the leader of one of Cummins' four primary business units.
Indiana's first African American woman Attorney General. She was also the first African American woman ever elected a state attorney general in the United States.
The Aiming High award from Legal Momentum, the oldest legal defense and education fund in the U.S. dedicated to advancing the rights of women and girls.
When Carter took over leadership of the Distribution business in 2007, sales were $1.5 billion. Those numbers were on pace to reach $5 billion in 2014 - a compound annual growth rate of around 18 percent. Carter also helped Cummins expands its operations in Africa, and oversaw one of the largest acquisitions in Cummins history when the company acquired its formerly independent distributors in North America.
Cummins will announce Carter's successor the week of Jan. 19, 2015.