The 2016 Nissan Titan: Powered by Cummins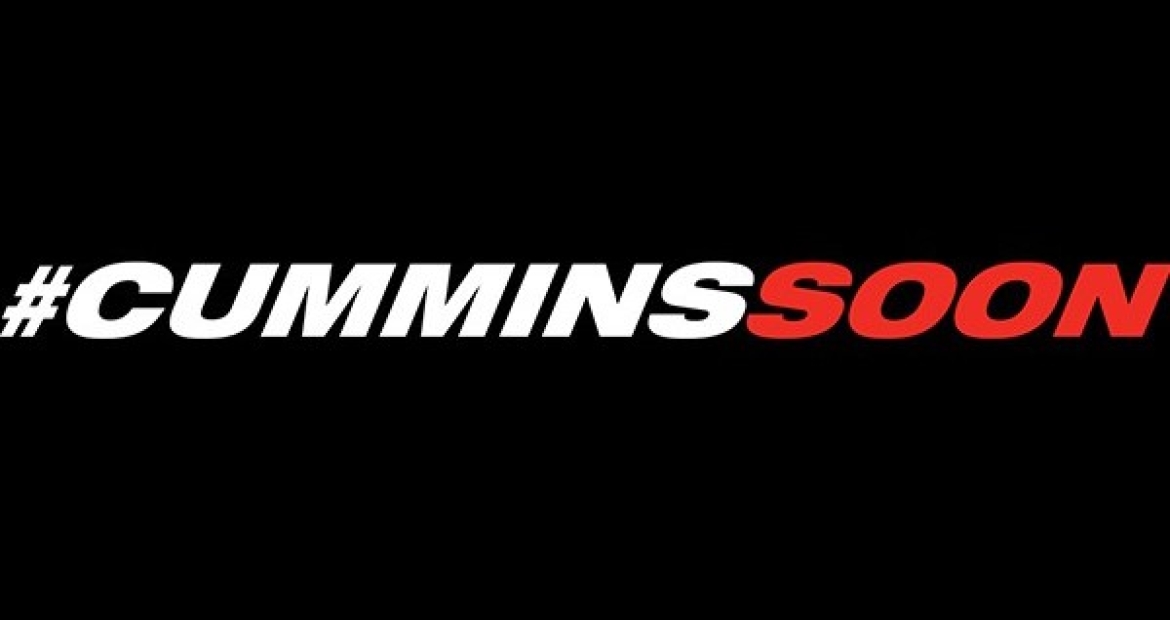 It's here. At 8:05 a.m. ET, the 2016 Nissan Titan XD full-size pickup powered by a Cummins 5.0L V8 Turbo Diesel made its much-anticipated debut at the 2015 North American International Auto Show.
At the heart of every great vehicle is a strong engine. A strong 5.0L V8 Diesel Cummins, that is. #NissanNAIAS pic.twitter.com/OUrAoNFAqe

— Nissan (@NissanUSA) January 12, 2015
The XD includes an available maximum towing capacity of more than 12,000 pounds and maximum payload capacity of 2,000 pounds (when properly equipped). The engine brings together a compacted graphite iron (CGI) cylinder block, forged steel crankshaft, high-strength aluminum alloy heads, and composite valve covers to offer maximum durability in a lightweight package.
"The next-generation Nissan TITAN XD is a truck that we are proud to have our Cummins engine in and logo on," said Jeff Caldwell, Cummins General Manager – Global Pickup Business. "Pickup truck owners have very specific needs and capability has always ranked high on the list and with increasing fuel prices, efficiency is a close second. The new TITAN XD is capable of meeting both of those needs at once, as opposed to only being able to have great fuel economy or great performance. Light-duty pickup owners should not have to sacrifice fuel economy when they want to put their truck to work."
Some of the key specs of the 2016 Nissan Titan XD:
Engine: Cummins 5.0L V8 Turbo Diesel with Holset M2 two-stage turbo system
Maximum payload: More than 2,000 lbs (when properly equipped)
Maximum towing: More than 12,000 lbs (when properly equipped)
Horsepower: 310 HP @ 3,200 rpm
Torque: 555 lb-ft @ 1,600 rpm
The Cummins 5.0L V8 Turbo Diesel will be built at the Columbus Engine Plant in Columbus, Ind., the home of Cummins headquarters. This plant has the latest technological innovations to continue the 90-plus year tradition of building the highest quality Cummins engines.
Find out more about the Cummins 5.0L V8 by visiting out TITAN XD Highlights page. You can also read the press release and download the official press kit on Nissan.com.
---
Update: Residents of California won't have to travel the 2,300-plus miles to Detroit to catch a glimpse of the all new Nissan Titan powered by Cummins.
On Saturday, Jan. 17 and Sunday, Jan. 18, the 2016 Titan XD with the all-new Cummins 5.0L Turbo Diesel V8 will be on display at three different locations in Southern California.
Per Nissan, the schedule for the 2016 Titan XD Pro-4x display is as follows:
Saturday, Jan. 17
8 a.m. to 10 a.m. (PST) - 4 Wheel Parts Superstore, located at 400 West Artesia Blvd. in Compton
1 p.m. to 7 p.m. (PST) - Dirt Rider/Nissan TITAN Meet-Up at Supercross, 2390 E. Orangewood Ave., Anaheim (off-street parking lot directly across from Angel Stadium)
Sunday, Jan. 19
7 a.m. to 10 a.m. (PST) - Super Car Sunday at the Westfield Promenade Mall, Woodland Hills
---