The High Temperature Tribological Performance of Turbocharger Wastegate Materials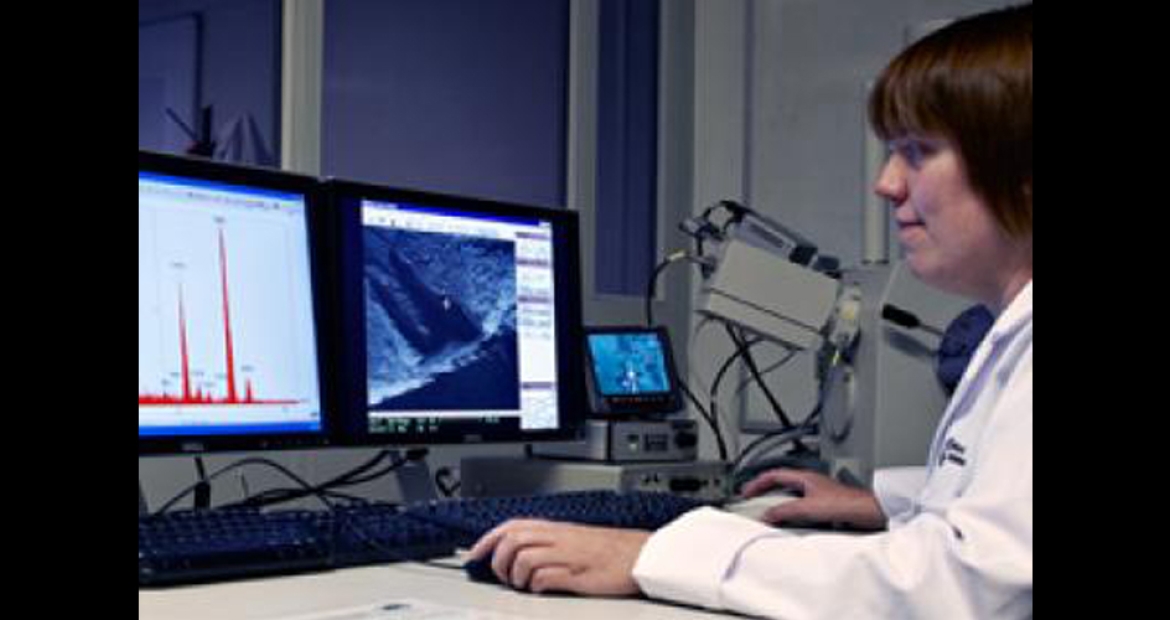 This article is a summary of a technical paper delivered at the IMechE 11th International Conference on Turbochargers and Turbocharging.
Tribology within Turbochargers
There are numerous tribological interfaces, commonly termed tribosystems, within a turbocharger. Some of these, such as the rotor bearing system, are lubricated and operate at temperatures less than 200 °C. The variable geometry and wastegate systems (Figures 1 & 2) are examples of high temperature tribological interfaces within a turbocharger which are subject to temperatures between 300°C and 800 °C but are not lubricated.
Figure 1 - Variable Geometry System Figure 2 - Wastegate Assembly
Irrespective of the nature of the tribosystem, it is vital to select the appropriate combination of materials which provide the desired friction and wear behaviour for the interface. For that reason, extensive research and development is conducted on this topic in order to optimise the tribological performance of the system and to determine the reliability and durability of the components when in service.
Tribological Characterisation of High Temperature Materials used within Turbochargers
Within high temperature tribosystems such as the variable geometry and wastegate mechanisms, turbine inlet temperature significantly affects tribological performance. This is because for a given material at high temperature, the rate of oxidation and mechanical properties vary compared to when at room temperature. Therefore, materials which find use within high temperature tribosystems are usually of high cost due to their exotic chemical composition, which is required to provide oxidation stability whilst also affording sufficient mechanical properties, frictional response and wear behaviour. Recently, there has been increased focus on the development of materials that offer a cost reduction yet similar tribological performance compared to the more conventional substrates used at high temperature. As a result, extensive testing and analysis is conducted by Cummins Turbo Technologies in order to understand and validate the capabilities of such materials within turbocharger products. The friction and wear characteristics of high temperature interfaces within a turbocharger are traditionally established through component based experimentation. Using a research and development approach founded on the fundamentals of Materials Science, Cummins Turbo Technologies is able to select preferred material combinations with confidence prior to completion of considerably more expensive and time consuming component based testing.
Fundamental Approach to Tribological Characterisation of Wastegate Materials Wastegate Turbocharger
In this research, a high temperature tribometer was employed in order to simulate the tribological interface between a wastegate shaft and bush within a turbocharger. Such simulation is highly complex and as such, it was essential that Cummins Turbo Technologies utilised their in-house expertise to ensure that the modelled tribosystem was representative of the engineering interface. The extensive knowledge and skill base of engineers at Cummins Turbo Technologies was also used to evaluate test samples from both fundamental and turbocharger-based experiments. Extensive analysis of test samples was conducted using highly complex methods in order to characterise the substrates with regards to surface topography, tribochemistry and wear. This methodology allowed Cummins Turbo Technologies to determine why particular materials and combinations of materials possessed superior performance at specific operating conditions.
A fundamental approach to characterisation of material friction and wear performance has numerous benefits: A significant reduction in cost compared to component-based testing, since test parts do not need to be in component-form Improvement in the efficiency of the product development process, since tribometer-based experimentation is an accelerated test and results can be obtained much faster than traditional component-based validation Reduction in complexity and marked improvements in data quality compared to component-based testing High Temperature Tribological Performance of Wastegate Shaft and Bush Materials Four material combinations were selected for testing based on their suitability for the application in terms of cost, corrosion behaviour and predicted tribological performance (Table 1).
Table 1 - Tribological test substrates
All of the material combinations were subject to fundamental tribological tests which were conducted at 600 °C, 850 °C and 950 °C. The wear performance of the material combinations was determined using an optical measurement technique. Subsequently, the rationale behind why the materials provided the observed performance was determined using high resolution surface analysis techniques and the R&D expertise of Cummins Turbo Technologies in order to characterise the substrates and acquire the greatest possible data quality. Data correlation between tribometer and component-based experiments was successfully conducted in order to ensure that the fundamental tests were relevant and provided the appropriate level of data and confidence prior to conducting much more expensive and complex component-based experiments.
Overview: Materials Science at Cummins Turbo Technologies
This fundamental approach to Materials Science research and development has significantly improved the analysis-led design and testing capabilities of Cummins Turbo Technologies, resulting in the development and delivery of superior technologies to our customers. The analysis-led testing methodology provides greater data quality, improved efficiency of the product development process and reduction in cost of Materials Science research and development. Using the experimental and analytical techniques as described above, Cummins Turbo Technologies is developing high performance material combinations which address the specific requirements for light duty to high horsepower turbocharger applications.