Energy Savings from the Earth's Core to the Shop Floor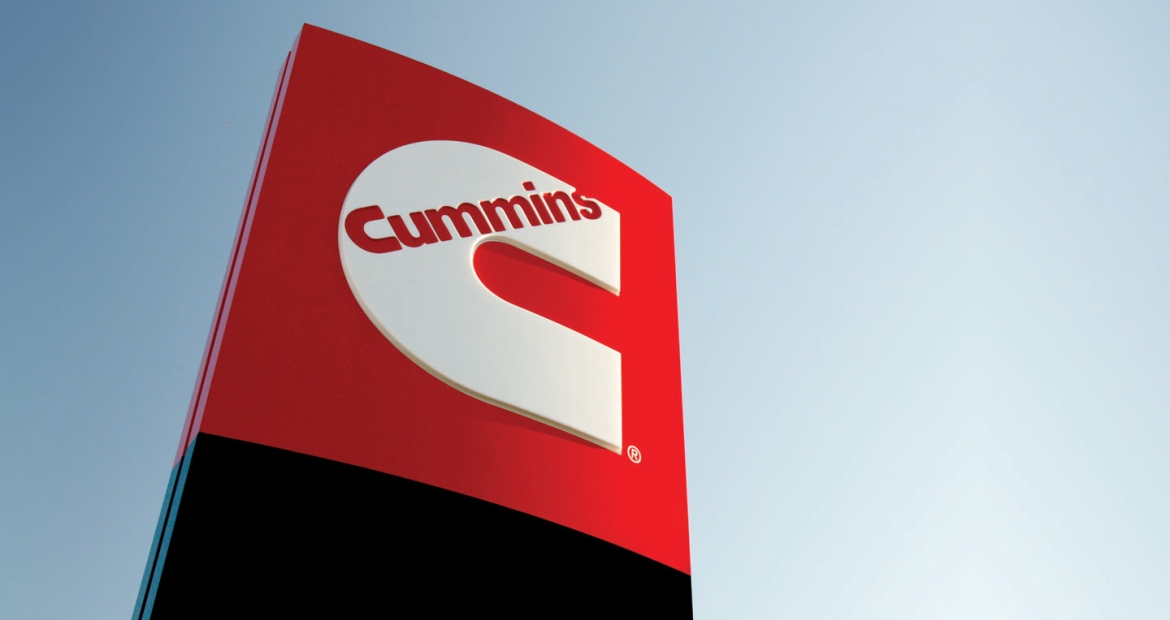 Combine the talents of a self-described "eco-child" with a cost conscious facilities leader and an engaged and committed group of employees and you get Cummins Turbo Technologies (CTT) in Huddersfield, U.K., one of the Company's leading facilities for energy conservation and other green practices.
Jennifer Hirst, an Energy Engineer at CTT Huddersfield, and Richard Keane, CTT's Facilities Manager, are the leaders of Huddersfield's energy conservation efforts. The facility has consistently ranked at the top of Cummins' Energy Champions program since the initiative began in 2008.
Hirst and Keane are quick to give credit to the employees at Huddersfield. They say more than 70 percent of the energy conservation projects at the facility in recent years were suggested by workers on the shop floor.
"It's been very gratifying to see ideas come from the bottom up and not from the top down," Keane said.
Hirst, the self-described "eco-child," agreed. "They're the ones with the vision and approach," she said.
But it's also clear that Huddersfield benefits from Keane's and Hirst's dedication and passion for finding ways to use energy more wisely.
The facility is currently developing a geo-thermal system that draws energy from the earth to heat and cool a building on the campus that will provide training space.
Last year, CTT Huddersfield installed a large array of solar cells on the roof of the site's Technical Center to supplement power for that facility (Hirst would love to see the tech center go totally "green" someday, producing enough energy to be taken off the grid).
And Huddersfield has consistently found new ways to build on the $120,000 it saved during Cummins' first Unplugged Energy Challenge, an effort launched in 2008 to reduce power consumption during holiday shutdowns.
"Richard was leading energy efficiency programs with CTT before the Energy Champions program was created," said Mark Dhennin, Cummins Director of Energy Efficiency. "He's been a tremendous advocate for energy efficiency."
Dhennin says Hirst has had a remarkable impact in just the three years she's been with Cummins.
"In a relatively short time she's played a major role in implementing some really important projects for us," he said.
Keane says he came to energy conservation from the perspective of a plant leader looking to control costs. He said the focus was on getting "turbos out the door" when he arrived at Huddersfield in 2007. Energy conservation took something of a backseat.
He attributes the facility's success to best practice sharing through the Energy Champions program that showed energy efficiency doesn't have to come at the expense of production. And he believes the gains realized so far are just the beginning.
"One of the striking things I get to see is what is happening at other sites," Keane said. "I think we do some very good work and Jennifer is very dedicated but there is excellent work being done all over Cummins."
Hirst says she believes communication has been crucial to getting employees involved at Huddersfield. "We're delivering things in a way that people understand—no jargon."
The facility has electronic signs that track power consumption so everyone can see how the Huddersfield campus is doing on their energy conservation goals. In addition, the facility sponsors educational programming designed to raise awareness.
Huddersfield is demonstrating how environmentally sensitive a plant can be when you have clear goals, leaders with the right skills and dedicated employees.