Additive Manufacturing - A Revolutionary Approach to Turbine Wheel Development and Production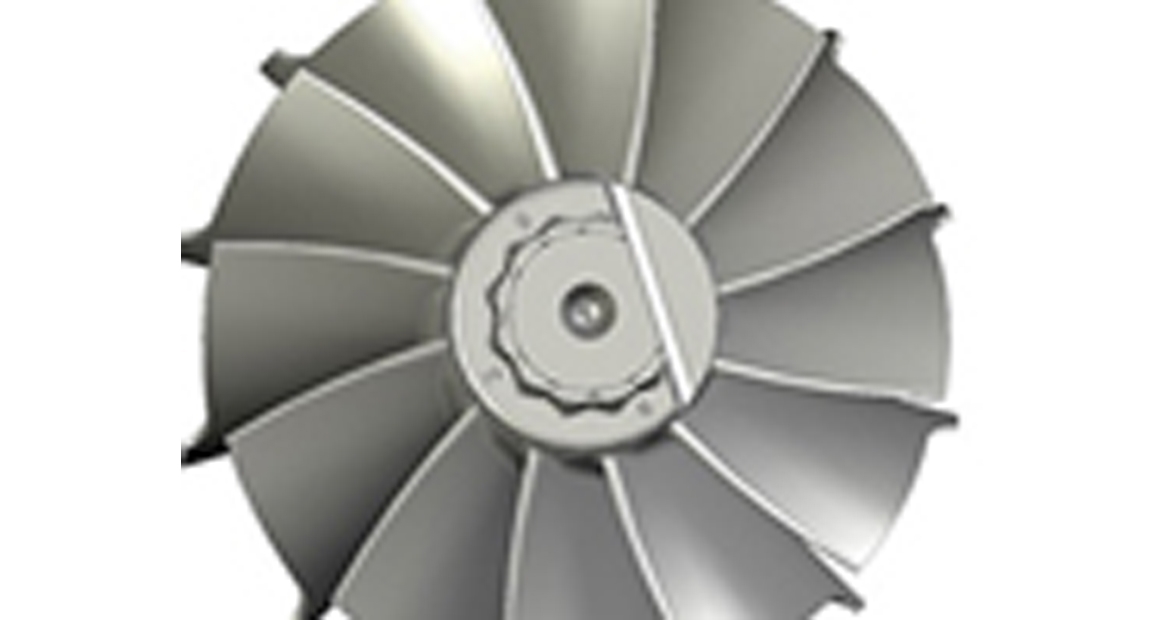 With this emphasis on the term 'Next Generation' it is often easy to lose sight of the fact that we are not necessarily talking about new technologies but enhancements and improvements to existing often simple technologies. The Electric Wastegate Turbocharger is a perfect example of this.
The Additive Manufacturing Approach
The prototyping industry utilises additive manufacturing to generate 3D parts using plastic media. This technique is a recognised approach for providing a visualisation aid so that key considerations such as ease of manufacture can be assessed, for example. The manufacturing method reduces the time taken to develop new products and improves the collaboration and knowledge sharing between cross functional groups such as engineering, manufacturing and supply chain. However, there are limitations to this additive manufacturing approach, most notably when the parts are due to be produced from metal in a volume production environment. In such instances, although the plastic prototype components act as visual representations of the finished parts, they do not possess the mechanical, metallurgical or physical properties of their metal counterparts.
A recent trend has therefore been to produce metal components using additive manufacturing, in order to generate parts which bear greater resemblance to those produced through conventional methods. Such components have the potential to be utilised within research and development validation testing and act as a source of hardware for customer testing purposes. However, as the field of metal-based additive manufacturing is in its relative infancy, there is a limited knowledge base in terms of the mechanical, topographical and metallurgical characteristics of additive manufactured components, alongside minimal comparisons made against conventionally produced counterparts. Hence, a vast amount of research and development is being conducted by the aerospace, medical and automotive industries in order to gain further knowledge in this important future manufacturing area.
Cutting Edge Research
Cummins Turbo Technologies is conducting cutting edge research in conjunction with a UK University in order to develop the technical information behind generating, characterising and developing metal-based additive manufactured turbine wheels which are suitable for use within modern diesel turbocharger applications.A turbine wheel, as shown in Figure 1, is a highly stressed component, with very stringent aerodynamic performance criteria and is subjected to extreme operating conditions. Therefore, when produced using conventional manufacturing methods, a turbine wheel is investment cast from an appropriate nickel superalloy in order to achieve specific metallurgical characteristics and mechanical properties within the generated component. The casting process has been consistently developed by Cummins Turbo Technologies using over 60 years of product development knowledge.
Figure 1 - Turbocharger Turbine Wheel
The systematic approach to the additive manufacturing research conducted by Cummins Turbo Technologies is stated in Figure 2. The first part of the research has produced a comprehensive assessment of additive manufacturing technology, which includes a detailed understanding of the machines, powder-based materials and key future developments within the topic field. This stage of the research has provided a foundation from which further technology and innovation can be developed.
Figure 2 - Approach to Additive Manufacturing Research employed by Cummins Turbo Technologies
Cummins Turbo Technologies has subsequently started to produce turbine wheels using additive manufacturing and has been critically assessing the generated components in terms of dimensions, surface topography, mechanical properties and metallurgical characteristics using cutting edge techniques. As there are a limited number of materials which have been developed for use within additive manufacturing, the suitability of specific turbine wheel superalloys for the manufacturing process will also be evaluated. Documentation of all of the relevant additive manufacturing processes and procedures will be completed, in order to ensure the accurate and repeatable production of turbine wheels. Once the technical knowledge behind the production and characterisation of turbocharger turbine wheels has been developed, the information will be utilised to develop novel product designs.
A New Generation of Innovative Technologies
As the field of metal-based additive manufacturing is rapidly growing in terms of knowledge base and technical capability, it is important to develop a business case for the application of additive manufacturing to turbocharger turbine wheels. Such a business case will encapsulate the information acquired throughout the aforementioned research process and determine the most appropriate approach to the use of additive manufacturing of turbocharger turbine wheels.
The research being completed by Cummins Turbo Technologies in the field of additive manufacturing is affording a revolutionary approach to turbine wheel development and production, therefore acting as a catalyst to the generation of innovative products and technology.