Cummins-powered fuel cell and battery electric trucks—light, medium, and heavy duty—have the technology on board to go the distance, with superior performance and reliability, and zero emissions at a point of use.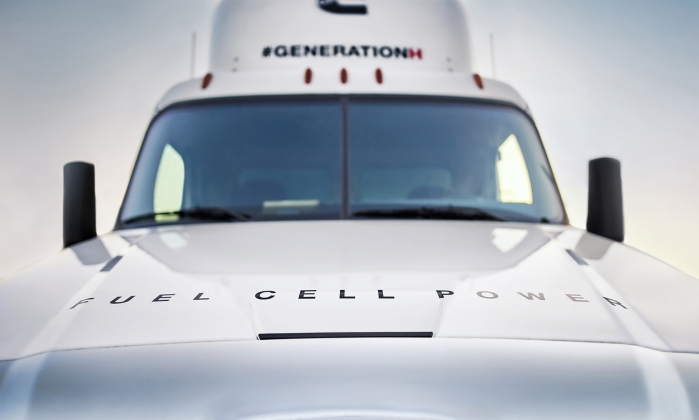 Hydrogen fuel cell trucks
With over 20 completed fuel cell-powered truck initiatives, Cummins is quickly becoming the leader in low-carbon trucking. We offer the industry's highest power density, as well as Cummins durability, reliability, and longevity built right in.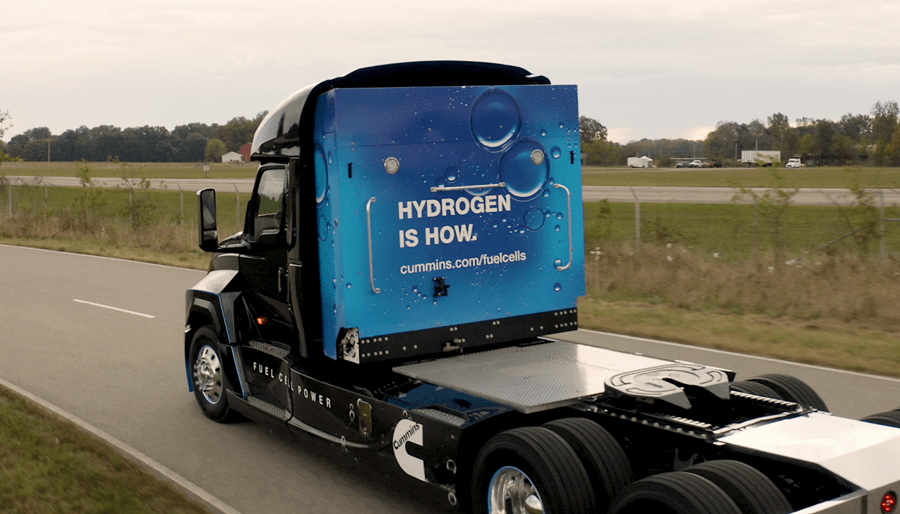 Heavy-Duty Fuel Cell Truck
Cummins' hydrogen fuel cell demonstration vehicle was designed for a 90-kW fuel cell and is scalable in 30 kW or 45 kW increments up to 180 kW, and also has a 100-kWh lithium-ion battery capacity. The PEM fuel cell truck was unveiled at the 2019 North American Commercial Vehicle Show in Atlanta, Georgia.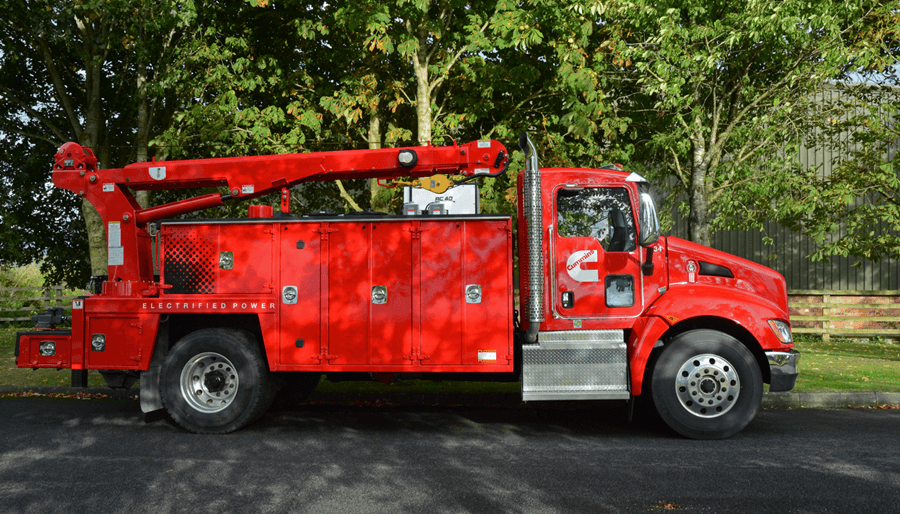 Hybrid Utility Truck
The Cummins PowerDrive, an advanced suite of battery electric and plug-in hybrid electric powertrain solutions spanning light, medium, and heavy-duty applications was unveiled at the 2018 IAA Commercial Vehicle Show.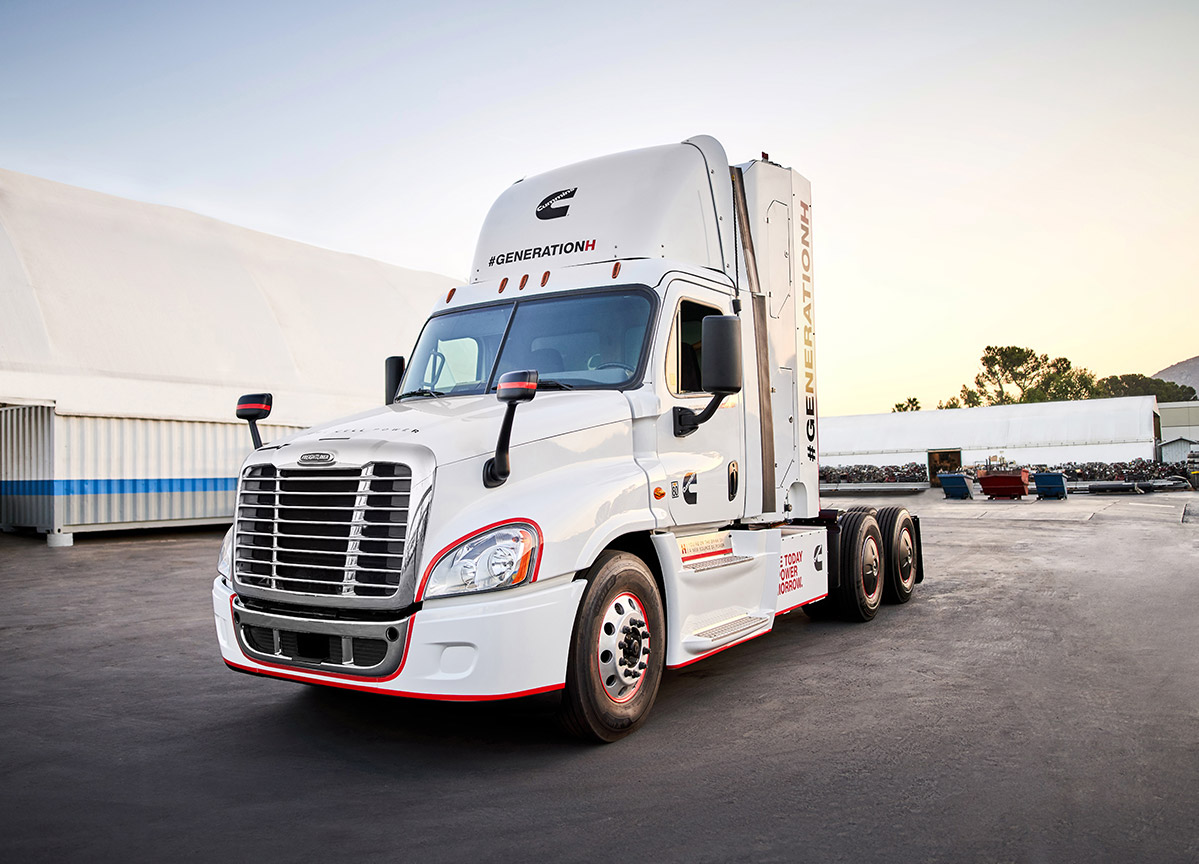 Heavy-Duty Fuel Cell Truck
Cummin's PEM fuel cells are powering a Class 8 truck to demonstrate hydrogen's ability to fuel a decarbonized world. The truck, with funding through the California Energy Commission, will run in southern California.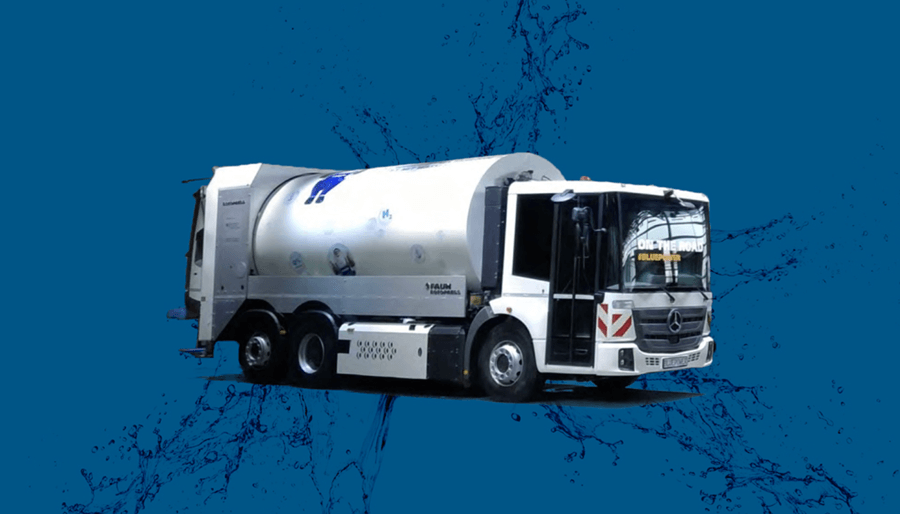 Fuel cells for Refuse Trucks
Cummins supplied 30 kW fuel cells for Faun, a leader in waste collection vehicles and sweepers in Europe, for their electric refuse truck program.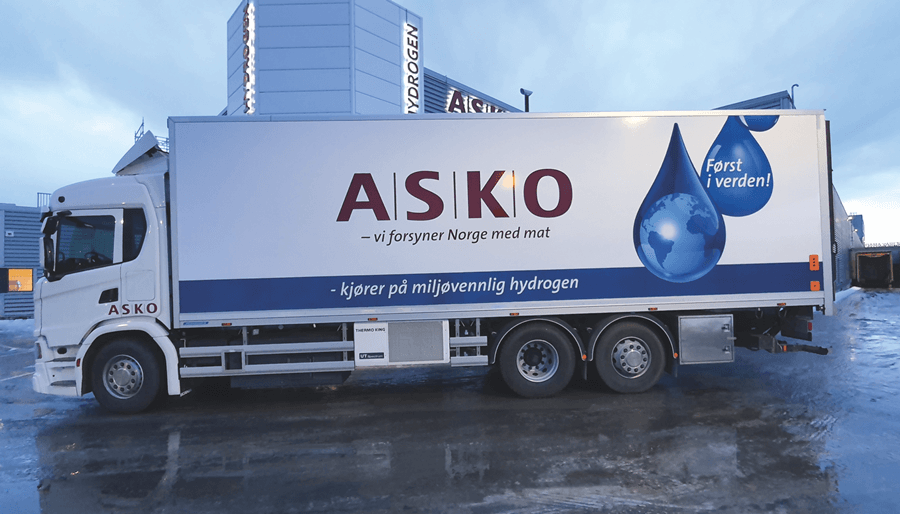 Fuel Cells for Delivery Trucks
Cummins provided hydrogen fuel cell modules for electric trucks for ASKO, Norway's largest grocery wholesaler. The trucks have a range of 250-310 miles (400-500 km) using a single 90 kW high density fuel cell power module.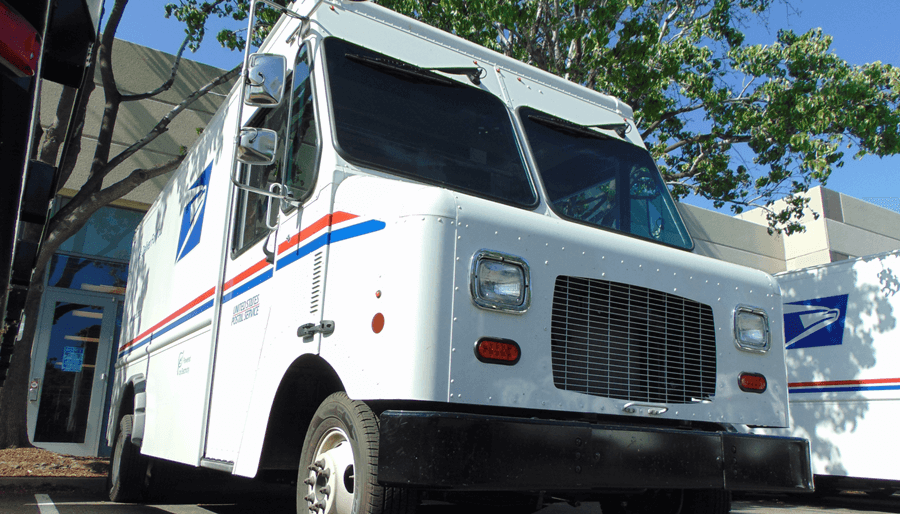 Battery-Electric Delivery Vans
In 2019, Cummins delivered eight Cummins PowerDrive equipped vans for the United States Postal Service. The battery electric walk-in vans use an architecture designed to deliver improved performance over the gasoline-powered versions in critical areas of power and efficiency. The pilot program also provides operator training, vehicle support, and data collection.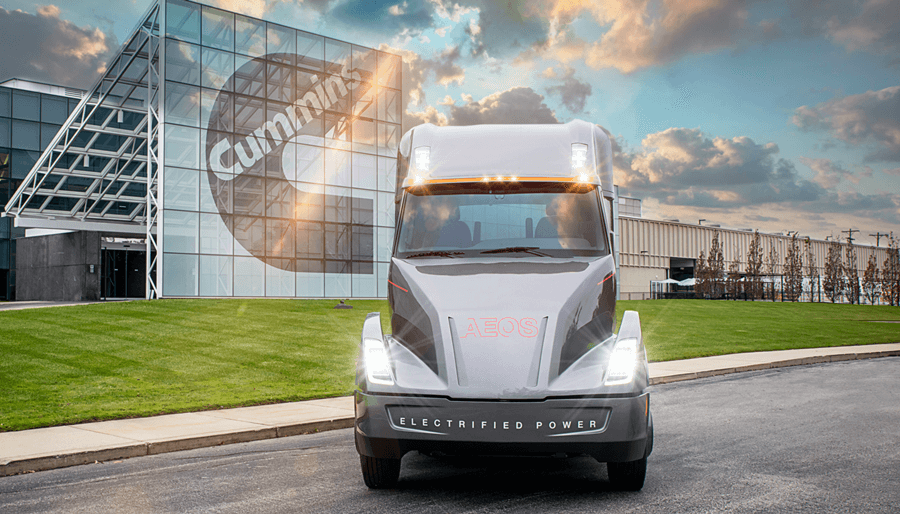 Battery-Electric Semi-Truck
On Tuesday, August 29, 2017, Cummins unveiled AEOS, a revolutionary new battery electric powertrain in a Class 7 all-electric truck. The demonstration vehicle showcased Cummins innovation and commitment to providing the right technology, at the right time.