With low-carbon transit in mind, we're working with rolling stock OEMs globally to transition to fuel cell–powered trains that significantly reduce emissions.

Cummins has completed over 180k km and is the first company in the world powering hydrogen trains in commercial operation. Over countless projects, we've provided our customers with the key ingredients for success: proven technology, focused execution, and committed customer service.
Anatomy of a hydrail system
Cummins 200kW fuel cell system is the world's first heavy-duty fuel cell composition with fuel cell power modules, water management, hydrogen management, power systems, heat management and control system—all in a roof-mounted rack.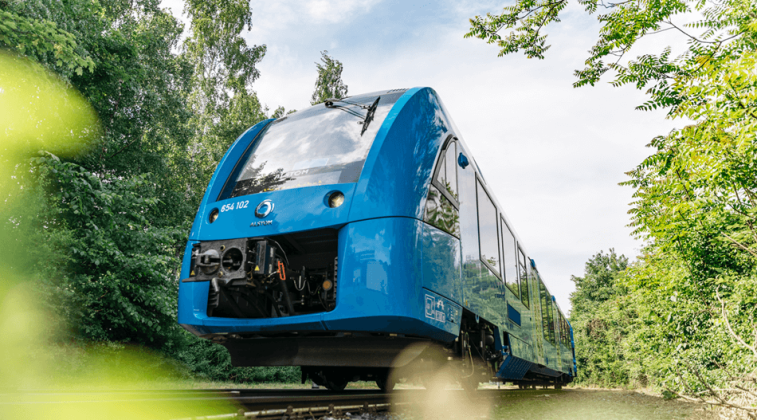 A hydrogen transit first
The Alstom Coradia iLINT is the world's first hydrogen passenger train, and it's powered by Cummins technology. Introduced in 2016 as the newest addition to an Alstom family of regional trains, the articulated railcar operates at a top speed of 87 mph (140k/hour). It has a 300-passenger capacity and a range of about 600 miles (1,000km).
Photo by ©Alstom/Rene Frampe