Natural Gas Generator Enclosures Designed with Expertise.
Cummins is offering market leading factory designed natural gas generator enclosure solutions for standby, peaking and combined heat and power (CHP) applications to satisfy any gas power need above 1MW across diverse industries in the US gas market. With the expertise and quality that comes only from Cummins, you can be assured that these integrated enclosure solutions have been tested, validate and certified every time.
Featuring HSK78G gas generator series with walk-in standard enclosure design
Walk-In Standard Enclosure Design for HSK78G Gas Generator Series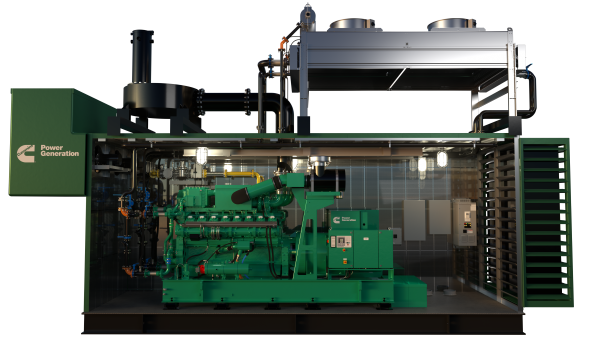 Packaged for Ease.
Cummins natural gas generator enclosures are specially designed with flexibility in mind, to operate seamlessly with respective gas generator sets offering a unique plug and play solution. From hospitals and data centers to commercial buildings and waster water treatment plants, these pre-engineered enclosures can respond reliably to various power requirements to keep your operations running consistently, protecting your own brand reputation. With the provision of any standard natural gas enclosure, you will receive a fully integrated packaged solution including the generator, enclosure, balance of plant (BoP) components, roof-mounted radiator as well as all piping, wiring and accessories to facilitate installation and reduce the overall project implementation time and cost.
Featuring QSK60G gas generator series with skin-tight enclosure design
Skin-Tight Enclosure Design for QSK60G Gas Generator Series
Specifications
Power
Voltage
Application
Sound
Generator Model*
1-2 MW

480V

4,160V

12,470V

13,200V

13,800V

Standby / Peaking
85 dBA / 70 dBA @ 23 feet

1000-1350kW- QSK60G series

1600-2000kW- HSK78G series

1.1-2MW
CHP Continuous Duty Heat Recovery

1100kW- QSK60G series

2000kW- HSK78G series
*Additional options available upon request
Call the Experts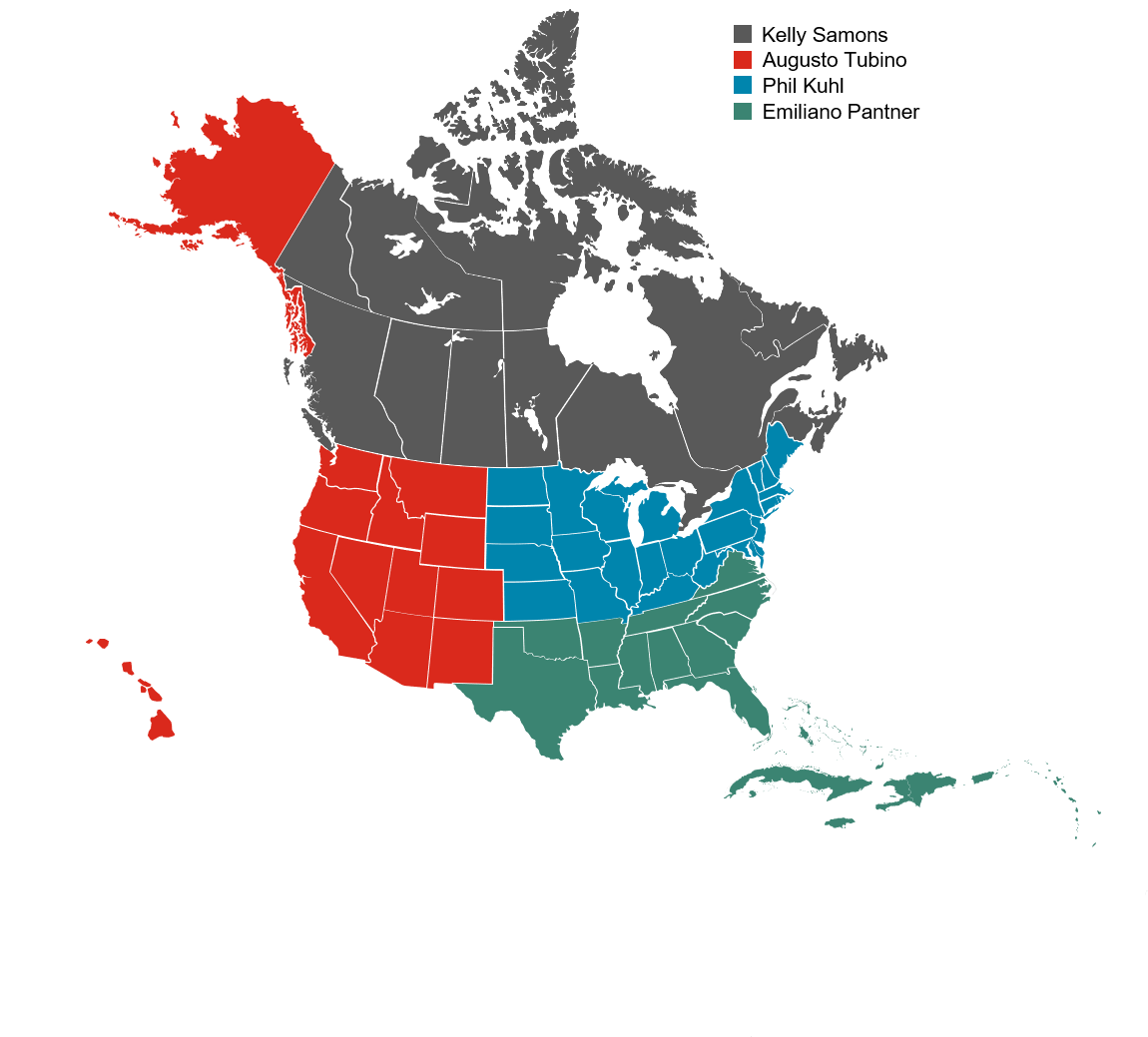 Learn more about the and
HSK78G

and

QSK60G

generator series

       
ENCLOSURE DESIGNS
We offer two types of enclosures. Read more about each one below, or click the links to the direct section.
STANDBY/PEAKING ENCLOSURES
These factory designed enclosures specifically for standby and peaking power applications can be used across diverse industries requiring reliable power above 1MW.
Advantages
Site Design Conditions: enclosures designed to withstand maximum site temperature of 104°F / 40°C and maximum altitude of 1000 ft / 305 m
Emission Certification: 1000kW-1350kW (QSK60G): EPA NSPS Certified / 1600kW-2000kW (HSK78G): EPA NSPS Compliant
Radiator Installation: roof-mounted radiator with all piping, wiring and accessories provided by Cummins
On-site Installation: generator and balance of plant (BoP) components provided by Cummins to facilitate and speed up the on-site installation
Emissions
EPA NSPS (News Source Performance Standards) Emissions Requirements

Generator Model
Emergency
Non-Emergency
NOx(g/bhp-hr)
CO(g/bhp-hr)
VOC(g/bhp-hr)
NOx(g/bhp-hr)
CO(g/bhp-hr)
VOC(g/bhp-hr)
2.0
4.0
1.0
1.0
2.0
0.7
QSK60G
Certified
Certified
HSK78G
Compliant
Compliant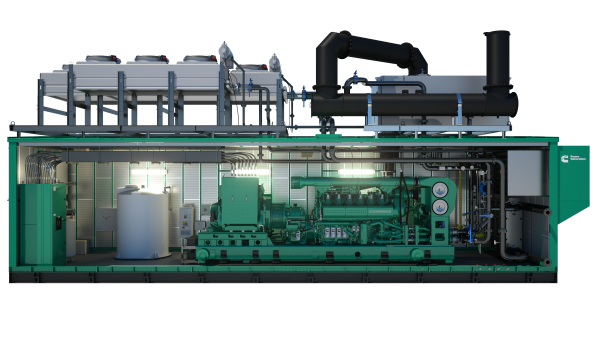 CHP ENCLOSURES
These CHP enclosures are specifically designed to accommodate all the requirements associated with a CHP generator installation facilitating the commissioning phase as well as any future maintenance needs.
Concept
*Please consult the Integrated Gas Business (IGB) team for Steam CHP system solutions or if you require more information on the overall solution package.
Efficiency
Advantages
Project Schedule: shorter lead time required for the enclosures' shipment speeding up the overall project's installation and commissioning time
Lower Design Risks: enclosures are designed and validated by Cummins
System Quality: ISO certified factory and ASME stamped heat exchangers
Serviceability: enclosures are optimized for long-term serviceability covered through Cummins wide distribution network
Low Emissions: integrated selective catalytic reduction (SCR) system to meet local project requirements and embedded closed-loop NOx control to reduce emissions 
Emissions
Emission Levels at CHP Package Exhaust Stack

Generator Models: C2000N6CD (HSK78G) or C1100N6C (QSK60G)
NOx
(g/bhp-hr)
0.20
(ppmvd @15% O2)
19
VOC
(g/bhp-hr)
0.10
(ppmvd @15% O2)
27
CO
(g/bhp-hr)
0.27
(ppmvd @15% O2)
41
Ammonia
(ppmvd @15% O2)
8