Home Standby Generators
Buying your generator
After you've done your research and decided on a Cummins home generator, Cummins authorized dealers will help you with your purchase and ensure that your investment in home standby power is right for you and the needs of your home and family.
Home Standby Generator Buying: Step-by-step with your Cummins authorized dealer
Step 1: Contact us
Call or contact us to schedule a free, no obligation in-home assessment to determine which generator is right for you.
Step 2: On-site inspection
A Cummins authorized dealer representative will make an appointment to visit your home, assess your power needs, determine the best location to install the generator, and give you a full estimate for the generator and installation.*
A home standby generator plus installation typically starts at around $6,000, depending on the size of your house and the number of appliances you want to power.
Cummins has partnered with Synchrony to bring financing options to our customers, offering a budget-friendly way to purchase Cummins home generators.
Your local Cummins authorized dealer will tailor the estimate based on your needs.
Step 3: Installation
Your authorized dealer will make arrangements with you for delivery and installation. Generators must be installed by a qualified professional.
What to expect on installation day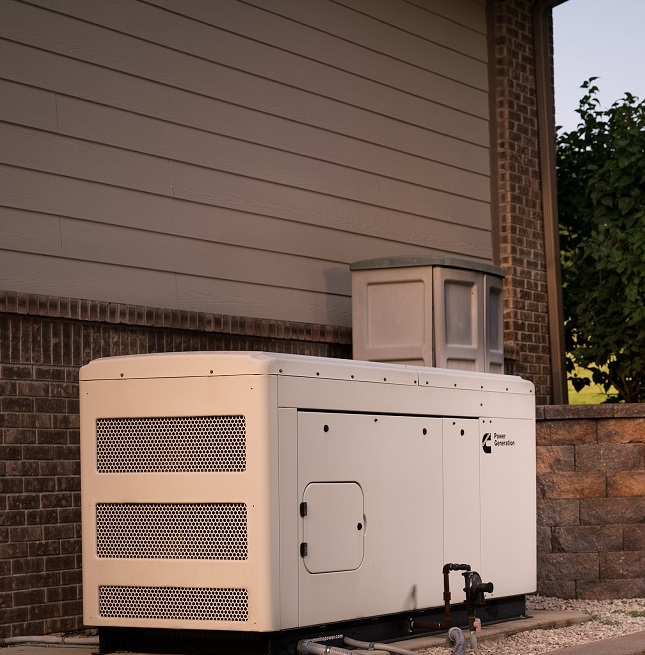 Your installer fits your home with a transfer switch, a device that connects your home's electrical system to power sources – in this case, your utility provider and your generator.
Your new generator is installed outside your home in the location determined by you and your Cummins authorized dealer.
Once installed, the generator is connected to the transfer switch according to code.
Your existing natural gas or propane lines are connected to the generator.
Now your Cummins home standby generator is ready to provide years of dependable backup power.
The above is a guide for a typical installation; however, every situation is unique.
The most important thing to remember is safety. Installing a standby generator requires a qualified professional and compliance to various codes (national, state and local). Your Cummins authorized dealer is prepared to advise you on what the best method is to suit your situation.