언제나 가동 상태를 유지하는 통합 파워 솔루션을 제공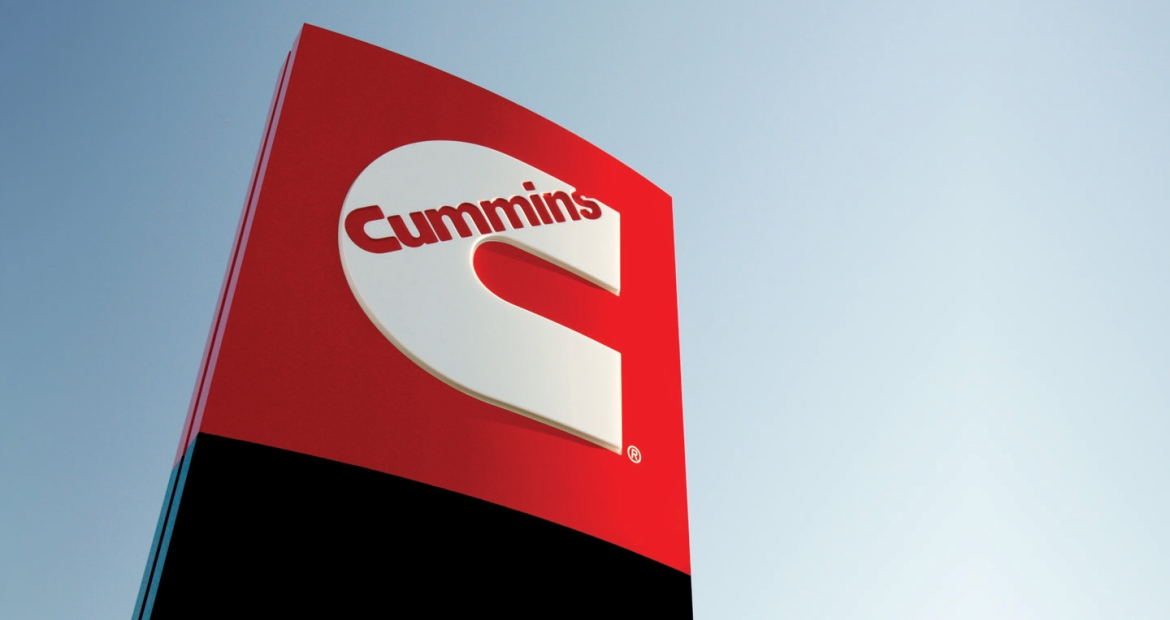 Cummins Integrated Power™ makes a debut at the Technology and Maintenance Council (TMC) Annual Meeting in Atlanta, Georgia
Cummins Inc. (NYSE: CMI), a global power leader, presents Cummins Integrated Power™, delivering choice to customers through a broad portfolio of solutions.  With proven, reliable technologies, the Cummins Integrated Power portfolio features expertly paired engines and transmissions, componentry, advanced electronic engine features and connected technologies, bringing unmatched performance to the industry.
"As a global, independent supplier, Cummins is uniquely positioned to work with a variety of partners and suppliers to provide the broadest portfolio of integrated power to our customers," said Srikanth Padmanabhan, President of Cummins Engine Business.  "Our expanding portfolio of diesel, natural gas, hybrid and electrified power is a testament to our dedication to delivering the right technology at the right time."
Integrated Diesel Power from Cummins
At TMC, Cummins will showcase the X12™ and the X15™ engine platforms, both paired with Eaton Cummins Automated Transmission Technologies Endurant™ transmissions, representing two integrated diesel power solutions from the Cummins Integrated Power portfolio. 
"Technology integration plays a huge role in how effective a customer's operations can be," said Mike Taylor, General Manager – Global Powertrain Integration.  "Cummins has the knowledge and experience that allows us to optimize key technologies to deliver the power our customers expect."
In the medium-bore space, an integrated X12 powertrain will offer customers the lightest solution on the market today.  With hundreds of pounds shed, the integrated X12 powertrain allows the customer to carry more freight on the vehicle, helping to make operations more efficient.  The X12, with an innovative sculpted block design, weighs in at just 2,050lbs while maintaining rigidity and performance.  With a peak rating of up to 500 hp (372 kW), the X12 has the highest power-to-weight ratio of any heavy-duty engine from 10 liters to 16 liters in size.  Further weight reduction is achieved when the X12 is paired with the Endurant transmission, which is the lightest, most efficient 1,850 ft. lb. of torque capable transmission in the industry.  And, when the Single Module™ aftertreatment system from Cummins Emission Solutions is applied, up to 40 percent more weight is saved when compared to earlier emissions systems.  
In the big-bore space, an integrated X15 powertrain is designed with total cost of ownership in mind.  With less maintenance to worry about, customers can put more focus on the job at hand.  The X15 engine features reduced maintenance over prior 15L models from Cummins, with a 50,000 mile oil drain interval, but can reach up to an 80,000 mile interval through the Cummins OilGuard™ program.  Additional maintenance reduction is achieved when using the Endurant, which offers the longest transmission oil change intervals for line haul applications at 750,000 miles and uses half as much oil as competitive automated transmissions.  The Single Module aftertreatment takes total cost of ownership improvements a step further for the integrated X15 powertrain, offering longer ash cleaning intervals for many customer applications.
With each of these integrated diesel powertrains harnessing the power of the ADEPT™ suite from Cummins, customers can achieve even greater fuel economy gains with no impact to productivity, harnessing the electronic capabilities of the engine and transmission to make powertrain control decisions in real time.  With each element of the Integrated Power portfolio further connected, customers can achieve more than ever.  
At TMC (booth 2321) Cummins will also display the ISX12N™ from the natural gas power portfolio, which Cummins can pair with the right powertrain technologies to provide the performance our customers expect.  Also on display from Cummins in TMC's Advanced Technology Pavilion (booth 1343) will be the AEOS concept vehicle to demonstrate Cummins' commitment to delivering choice to customers through the Cummins Integrated Power portfolio.   
"Cummins has a long history of delivering reliable power and service to our customers, and our commitment to a growing Cummins Integrated Power portfolio will only enhance our offerings," concluded Taylor.  
커민스 소개
Cummins Inc., a global power technology leader, is a corporation of complementary business segments that design, manufacture, distribute and service a broad portfolio of power solutions. The company's products range from internal combustion, electric and hybrid integrated power solutions to components including filtration, aftertreatment, turbochargers, fuel systems, controls systems, air handling systems, automated transmissions, electric power generation systems, microgrid controls, batteries, electrolyzers and fuel cell products. Headquartered in Columbus, Indiana (U.S.), since its founding in 1919, Cummins employs approximately 73,600 people committed to powering a more prosperous world through three global corporate responsibility priorities critical to healthy communities: education, environment and equality of opportunity. Cummins serves its customers online, through a network of company-owned and independent distributor locations, and through thousands of dealer locations worldwide and earned about $2.2 billion on sales of $28.1 billion in 2022.