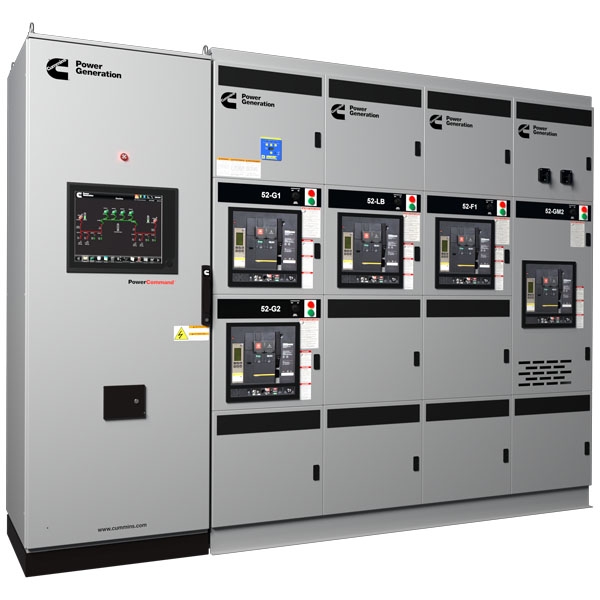 Cummins Power Generation is the industry leader in designing the most reliable and advanced paralleling switchgear controls. Utilizing state-of-the-art PowerCommand® technology and architecture to precisely control and manage sources to ensure power is delivered to the loads.  
We offer low voltage paralleling switchboards listed to UL 891 or UL 1558 for applications ranging from 208 to 600 volts. In addition, medium voltage paralleling switchgear built to ANSI Standard C37.20.2 is available for high voltage applications.
Overview:
Cummins Power Generation has been designing reliable paralleling power solutions since the early 1960s for a wide range of applications. In 1995, Cummins Power Generation introduced the first fully integrated PowerCommand® digital controls across its entire range of commercial generator sets. These sophisticated controls are the industry's only completely integrated platform which integrates the control and protection functionalities of the engine and alternator into a reliable common system.
PowerCommand® digital paralleling systems from Cummins Power Generation provide more functionality and robust controls than any other paralleling system available today. Using common control blocks with prototype-tested components these systems deliver the features and performance you require. At the heart of a Cummins paralleling system is a PowerCommand® Digital Master Control (DMC) designed to directly interface with Cummins paralleling controls and transfer switch  controls.
The DMC is designed for low or medium voltage, isolated and utility paralleling applications, providing system level functionality and controls.
Low voltage
power control systems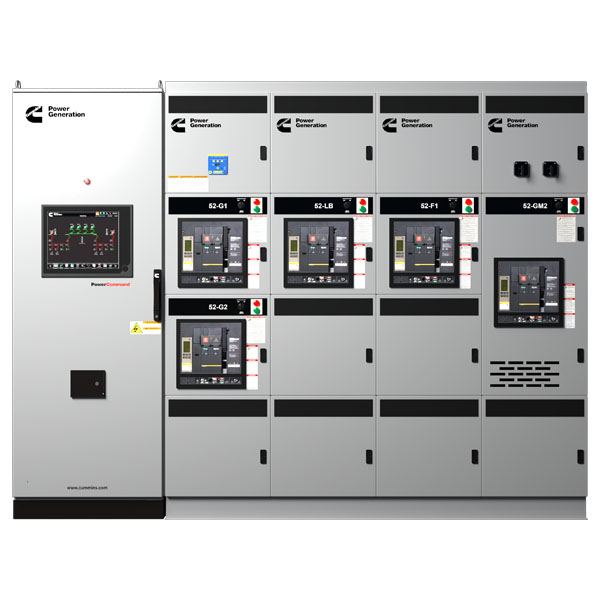 Medium voltage
power control systems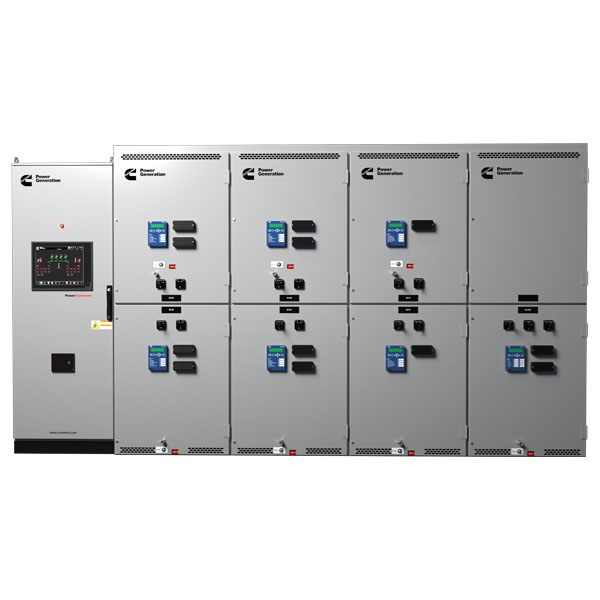 Wherever you are, whatever your job, Cummins expertise is Always On
Cummins offers customers unrivaled peace of mind when it comes to servicing and maintaining the components of paralleling systems. Best-in-class aftermarket capabilities via your dedicated local contact, supported by a global system of service technicians, engineers, 8,00 dealer locations and 500 part distribution facilities in over 190 countries spread across 6 continents.