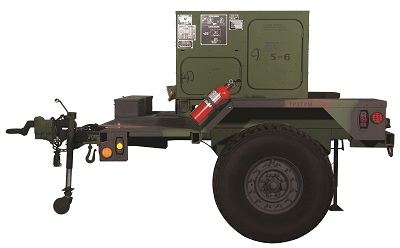 Advanced Medium Mobile Power Sources
Certification
EPA Tier 4F
Advanced Medium Mobile Power Sources (AMMPS) offer a full range of benefits for all military services, offering between 5kW and 60kW of power to meet specific customer requirements.
Overview:
AMMPS provide less maintenance in the field which results in lower operational costs and higher reliability to ensure that power is Always On when it is needed the most.
Advanced Digital Control System (ADCS)
The ADCS is a proven military hardened control that leverages Cummins Masterless Load Demand (MLD) feature. The ADCS with MLD makes it possible to create a microgrid without an external control device unlocking significant fuel savings opportunities. In the microgrid configuration, up to 6 AMMPS generators can be paralleled in a network configuration and MLD automatically switches generators on or off as the load changes. The ADCS can integrate with external microprocessor-controlled equipment enabling expansion of the system to include other energy sources.
Remote Generator Command Kit
When there is a need to remotely control the generator, an optional device can be added to start or stop the generator set. The device monitors starting battery health and automatically starts the generator to charge batteries when it drops below a 21V threshold. In addition, the device can send load signals to the user and associated load control equipment to drop loads when overload conditions exist.
Remote Data Monitoring Kit
This device has the capability to translate over 60 genset operational parameters to Modbus TCP/IP and make them available to 3rd party monitoring systems.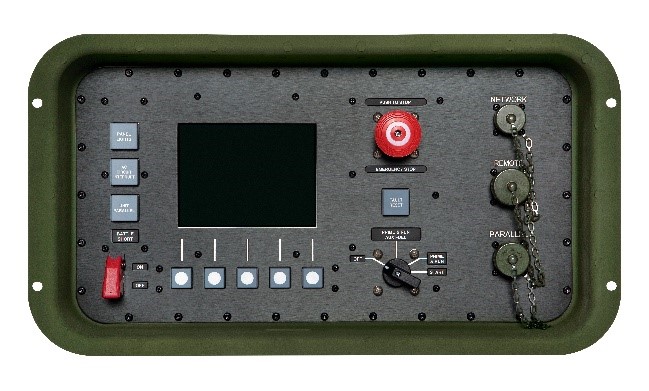 Maintenance Kits
AMMPS tailored maintenance kits are made up of the most commonly needed parts with a focus on high-or low-hour usage so that teams have everything they need to keep them powered in the field.