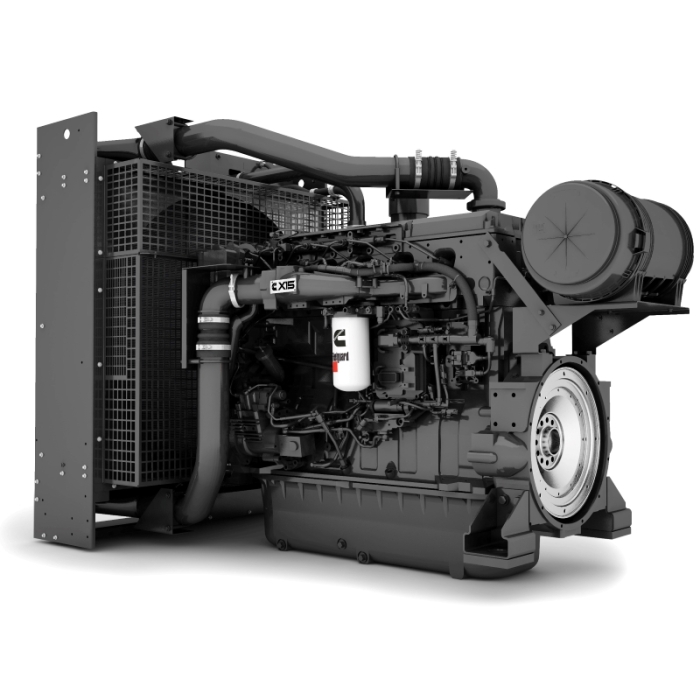 Applications
Rental (G-Drive)
Prime (G-Drive)
Movie Site
Welding
Intermodal
Rail (G-Drive)
Crushing / Mining
Lighting Towers
Oil and Gas (G-Drive)
Standby (G-Drive)
Overview:
A revolution in diesel power generation. 
Providing uncompromising power and efficiency in a compact package, the QSX15-Series is the first heavy-duty diesel engine with 24-valve dual overhead camshaft technology. Using 30% fewer parts than comparable diesels, it has been engineered to eliminate external lube, coolant and fuel lines for higher reliability at high power output.
Ideally suited to both open and enclosed applications in static or portable equipment, it can be matched to meet the specific duty cycle and operating conditions of any generator set.