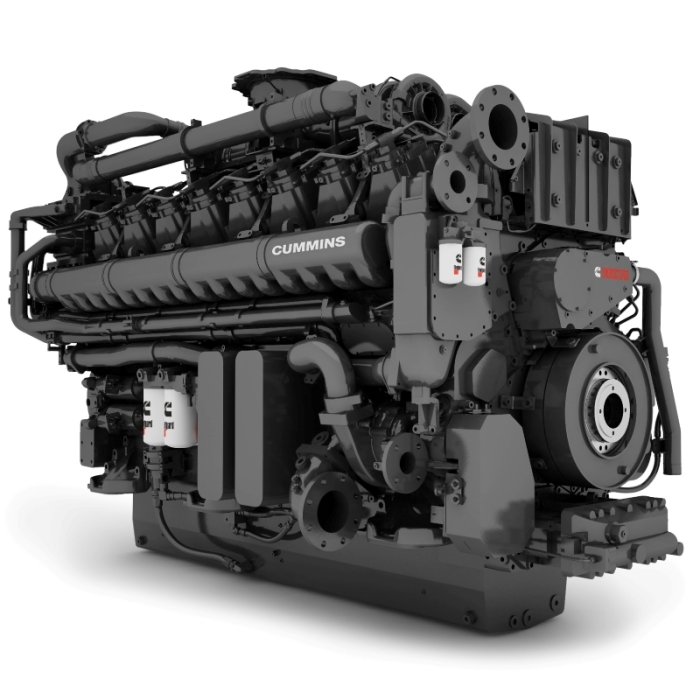 Applications
Rental (G-Drive)
Movie Site
Rail (G-Drive)
Dynamic / Rotary UPS
Standby (G-Drive)
Prime (G-Drive)
Intermodal
Crushing / Mining
Oil and Gas (G-Drive)
Overview:
QSK95 G-Drive engine delivers radically improved power capability for power generation applications. The QSK95 engine is one of the most advanced technology engines designed with the end user applications in mind to achieve cleaner and more efficient performance.  Featuring advanced technology fuel injection that works to deliver faster power delivery and combined with a quad-turbocharging system to boost transient response. As a result, the QSK95 G-Drive engine has the best in class transient performance, capable of meeting ISO G3 standards. 
With over 5050-hp (3767 kW) output from 16 cylinders, the QSK95 surpasses other high-speed engines. In terms of emissions capability and power density, the QSK95 is way ahead of much larger medium-speed engines with a similar output. Genset end users will find the QSK95 is a cost-effective and very dependable power solution.
The space-efficient design of the QSK95 enables easier service accessibility than is typical for engines of this output, as all key cooling, oil and fuel system components are externally engine mounted, providing rapid access.