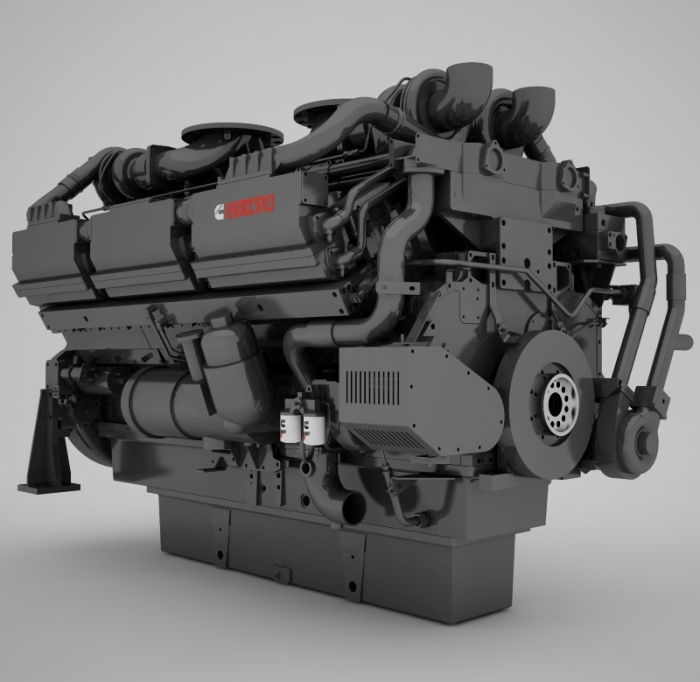 Applications
Rental (G-Drive)
Prime (G-Drive)
Movie Site
Intermodal
Rail (G-Drive)
Crushing / Mining
Dynamic / Rotary UPS
Oil and Gas (G-Drive)
Standby (G-Drive)
Overview:
QSK78 G-Drive engine provides the optimal combination of productivity and performance. Its 4060-horsepower (3028 kWm) V18 configuration incorporates the best features of our QSK Series engines, including advanced combustion technology and robust base engine components.
Featuring a high pressure (HPI-PT) full authority fuel system, the engine meets Tier 2 and 2gTA Luft emissions and has exceptional fuel efficiency. The CM2250 ECM provides the Power Generation Interface (PGI), the widely accepted SAE J1939 industry standard CAN based communication network and advanced engine protection, ensuring faster connectivity along with a superior fault-finding capability. 
Plus, the QSK78 comes with optional features like ELIMINATOR™, CENTINEL™, and Prelub™, which help to significantly reduce downtime for routine maintenance.  
Every QSK78 engine is covered by Cummins base warranty, one of the most comprehensive and simplest plans in the industry.