Join Cummins at booth 7545 at NACV
October 28 - October 31 in Atlanta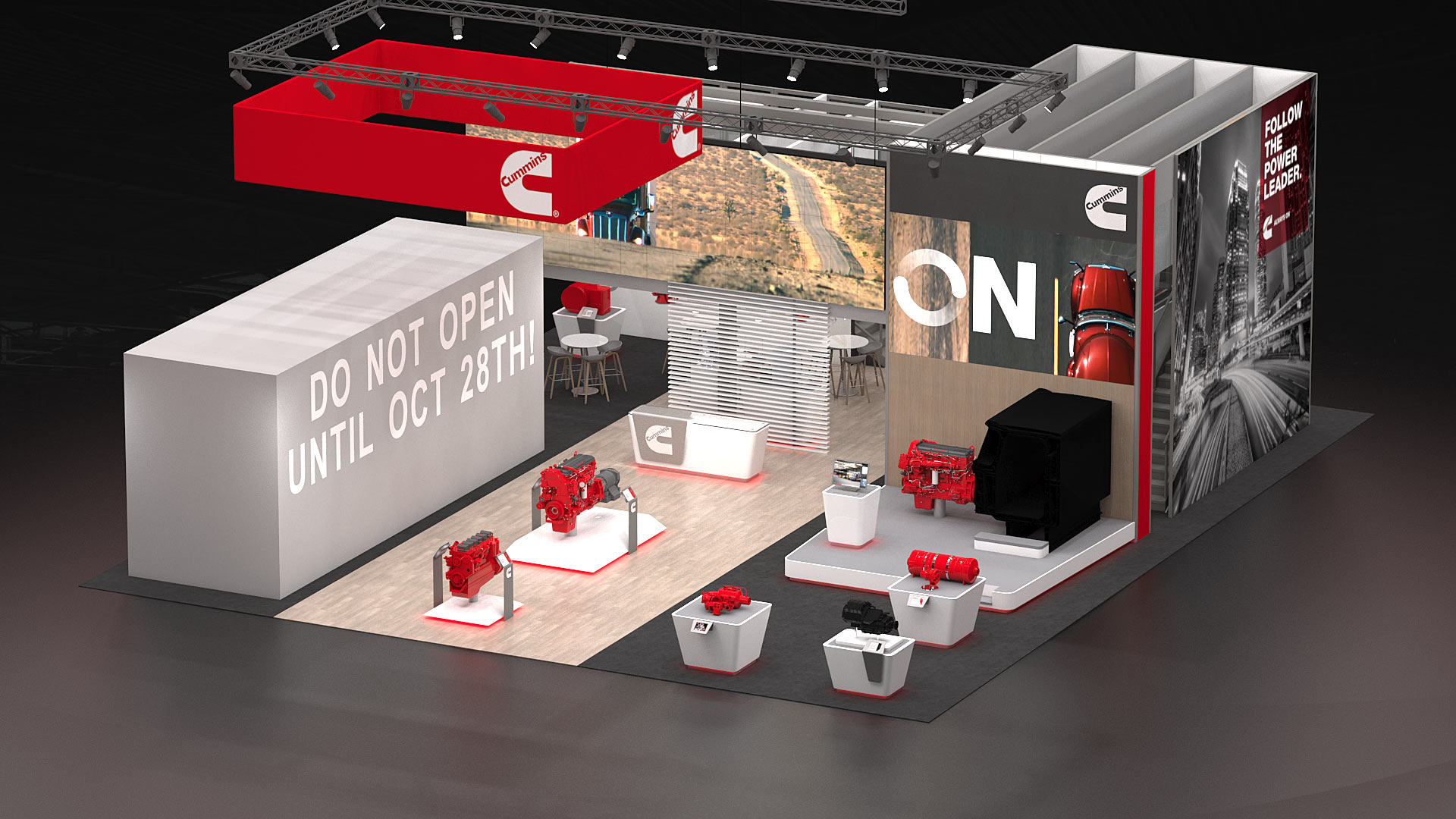 Press Event
An in-booth press event October 29 will illustrate a growing portfolio of powertrain technologies.
X15 Productivity
A new offering, the X15 Productivity Series is designed for multi-purpose, vocational and heavy-haul customers who look not only for efficiency in their powertrain, but also response and performance needed to get the job done.
X12 + Endurant Powertrain
Newly available for order in regional haul applications, the X12 engine with Endurant transmission is the lightest powertrain in the industry without sacrificing performance and versatility.
Integrated System Display
This is a concept product designed to help customers address future CO2 and NOx challenges. It contains new air-handling and integrated aftertreatment architecture packaged in a single system, a first for the commercial diesel market.
Integrated e-Drive
Meet the next generation electrified traction system. The traction system consists of a motor, transmission and inverter integrated into a single unit and is streamlined, more efficient and scalable across a range of vehicles.
2024 Variable Geometry Turbocharger
Cummins Turbo Technologies continues to innovate the Holset VGT™ to meet future emission challenges, including EPA and Carb 24 emissions requirements.
Heavy-Duty Single Module Aftertreatment
This ultra-high efficiency aftertreatment system delivers a smaller, more compact solution, with reductions of up to 70% in space claim and 40% in weight than preceding aftertreatment systems.
Connected Solutions Touchscreen
Get to know Cummins' suite of connectivity products through live hourly demos and an interactive digital display.
X15 Efficiency + Endurant Powertrain
Learn what's new for 2020 and how the X15+Endurant powertrain is designed for improved fuel economy, lower TCO and enhanced powertrain performance.
Connected Solutions Simulator
Jump in a truck cab where Cummins is simulating remote diagnostics and over-the-air programming for fleets and drivers.
We'll show you technologies we've designed and developed to deliver the efficiencies, performance and reliability that trucking customers count on.
Stop by to see the latest in advanced diesel and electric powertrain technologies from Cummins. We'll also illustrate our suite of telematics capabilities and service tools that we use to keep our engines on the road for our customers.