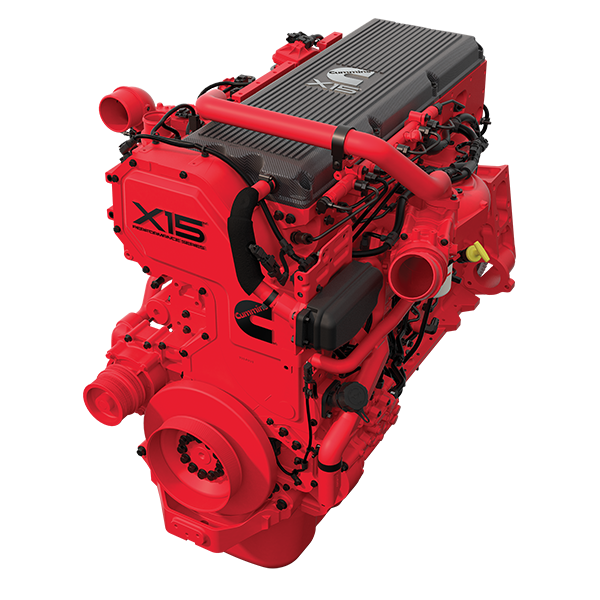 X15 For Motorhomes (2017)
Power
565 - 605
hp
421 - 451
kW
Torque
1850 - 1950
lb-ft
2508 - 2644
N•m
Available Regions
US and Canada,
Russia,
Argentina,
Mexico,
Philippines,
Singapore,
Bolivia,
Brazil,
Uruguay,
Paraguay,
Argentina,
Colombia,
Central America,
Europe,
Korea,
Japan
Overview:
How do you make the industry-leading 15-liter engine even better? You talk to customers, spend thousands of hours on a dynamometer and run 9 million real-world test miles to deliver better performance, reliability and support.
Reliability.
Optimized Emissions Control – Cummins Single Module™ aftertreatment has exceptional thermal efficiency, resulting in fewer regenerations.
Hardware Improvements – Includes a stronger turbo actuator, a larger-flow Exhaust Gas Recirculation (EGR) cooler and optimization through removal of several components.
Improved Oil Control – Up to 40 percent reduction in oil consumption through power cylinder improvements.
Collaboration with Chassis Builders – Each installation undergoes rigorous testing to ensure trouble-free operation.
Performance.
The Most Powerful Engine for Motorhomes – The X15, with up to 605 hp, now has better performance at lower rpm, for faster acceleration and more confidence when driving in the mountains.
Stay in Control – The most powerful compression brake in the industry, with over 600 bhp, for confidence going down grades and better service brake life.
Better Acceleration, Faster Warm-Up and Stronger Engine Braking – The proven Cummins VGT® Turbo incorporates 15 years of technological improvements.