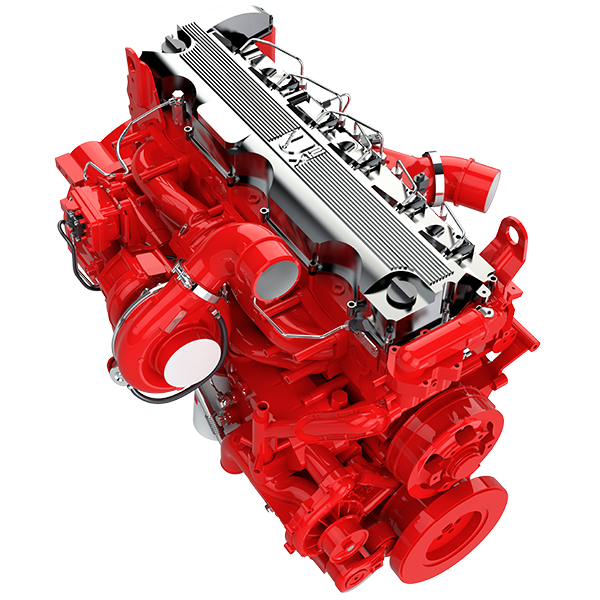 Power
335 - 513
hp
250 - 383
kW
Torque
1250 - 1696
lb-ft
1695 - 2299
N•m
Applications
Agriculture
Construction
Mining Engines
Rail Engines
Available Regions
US and Canada,
Russia,
Africa & Middle East,
Mexico,
Philippines,
Singapore,
Brazil,
Bolivia,
Uruguay,
Paraguay,
Argentina,
Colombia,
Central America,
Europe,
Korea,
Japan
Overview:
Proven Performance.
With its sculpted block and advanced components, Cummins X12 engine is the power-to-weight leader in its engine class, delivering up to 513 hp in an engine that weighs just 1900 lbs (862 kg). It features a Cummins-designed wastegated turbo for a torque rise of as much as 60 percent, so it responds faster to increasing load factors even at lower engine rpm.
The Diesel Oxidation Catalyst (DOC), Selective Catalytic Reduction (SCR) and a Diesel Particulate Filter (DPF) are all proven technologies that have been highly successful in customer applications since their introduction. Overall fluid costs for fuel and DEF are 3 percent lower than its predecessor. No significant changes are needed to meet Stage V emissions regulations with this EGR-free design.
X12 owners also benefit from Cummins Connected Diagnostics™, remote monitoring technology that wirelessly connects the user's engine to product experts for instant analysis and recommended action the moment a fault code is generated on any piece of equipment equipped with a telematics.
The X12 is available with Cummins Guidanz™ technology, which provides a seamless, process-guided package that streamlines the diagnosis and repair process, ensuring that the right parts, tools and support can be brought onsite to speed up repairs.