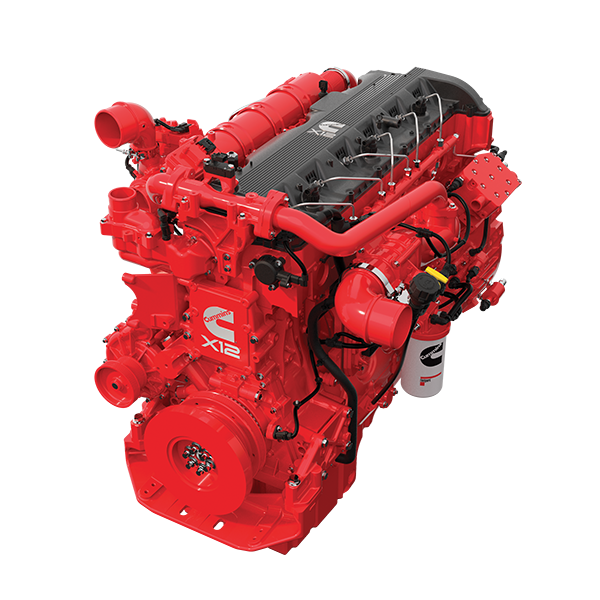 X12 (2018) for Motorhomes
Power
455 - 500
hp
339 - 373
kW
Torque
1550 - 1695
lb-ft
2102 - 2298
N•m
Overview:
When it comes to Class A motorhomes, nothing provides more luxury and power than the Cummins X12. 
Up to 500 HP and 1700 lb-ft of torque 
Compact design for easier access to maintenance points
20% stronger compression braking
Annual maintenance intervals
Advances to the emissions system provides exceptional thermal efficiency, minimizing regeneration and improving fuel efficiency. With the highest power-to-weight ratio of any heady-duty engine, the Cummins X12 is the ideal choice for your luxury Class A motorhome.