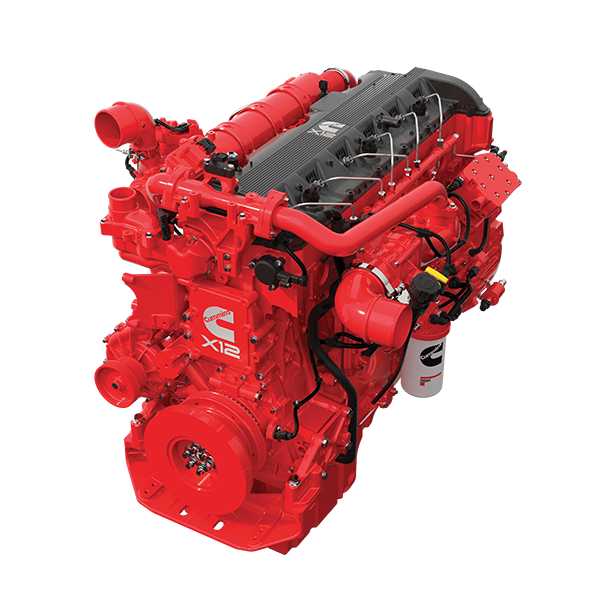 X12 (2018) for Heavy-Duty Truck
Power
350 - 500
hp
261 - 373
kW
Torque
1250 - 1700
lb-ft
1695 - 2305
N•m
Available Regions
US and Canada,
Russia,
Africa & Middle East,
Mexico,
Philippines,
Singapore,
Brazil,
Bolivia,
Uruguay,
Paraguay,
Argentina,
Colombia,
Central America,
Europe,
Korea,
Japan
Overview:
Whether you're operating a regional haul or local duty-cycle, the Cummins X12 offers maximum payload for your weight-sensitive application.
Customers with Refuse trucks, Mixers and Tankers can set their expectations high with the X12.
Up to 500 HP and 1700 lb-ft of torque
Revolutionary low-friction design for higher MPG
Maintenance intervals that rival the X15 with longer Oil Drains and DPF maintenance beyond the first owner
Compatible with a broad choice of transmissions: fully automatic, AMT and manual
Regional-haulers with hub-and-spoke operations can expect their total cost of ownership (TCO) to drop significantly with the X12. A low-friction design increases fuel economy while extended maintenance intervals and high mileage, real-world experience ensures maximum uptime. Less time spent in the shop means more money earned on the road.