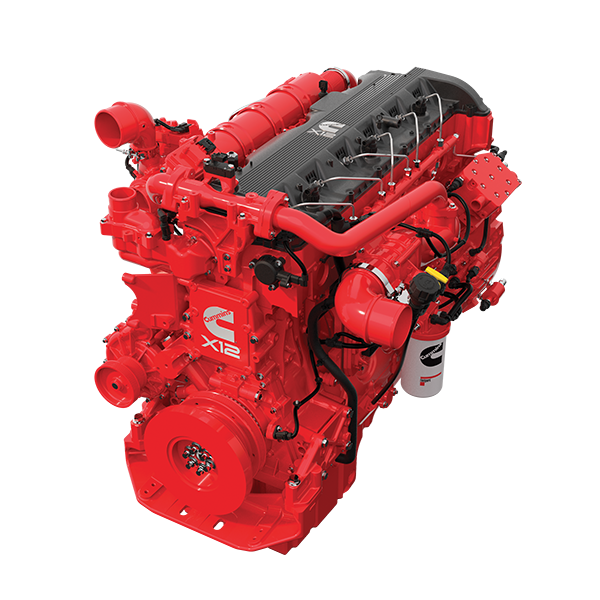 X12 (2018) For Emergency Vehicles
Power
455 - 500
hp
339 - 373
kW
Torque
1550 - 1695
lb-ft
2102 - 2298
N•m
Overview:
Performance.
Less Front Axle Weight – The X12 weighs 400 lbs to 600 lbs less than other medium-bore engines.

The Highest Power-To-Weight Ratio – The X12, with up to 500 hp and 1695 lb-ft of peak torque is also the lightest engine in its class.

Better Acceleration, Faster Warmup and Stronger Engine Braking – The proven Cummins VGT® Turbo incorporates 15 years of technological advancements.
Reliability.
Proven – Over 100,000 engines in service around the world with over 1 billion miles of real-world experience.

Optimized Emissions Control – Cummins Single Module™ aftertreatment has exceptional thermal efficiency, resulting in fewer regenerations, and meets OBD and GHG requirements.
Designed For The Fire Service.
Better Pump Control – Specific calibrations, for the best engine rpm or discharge pressure control when pumping.

No Derates – Regeneration or emissions related faults do not affect power output when you need it.

One Source for Service – Your local distributor supports both Cummins engines and Onan® generators.